Alumni Spotlight: Virginia (Ginger) Hazen, Ph.D.
Virginia (Ginger) Hazen, Ph.D.
Program Manager, Postdoc Professional Development | UC San Diego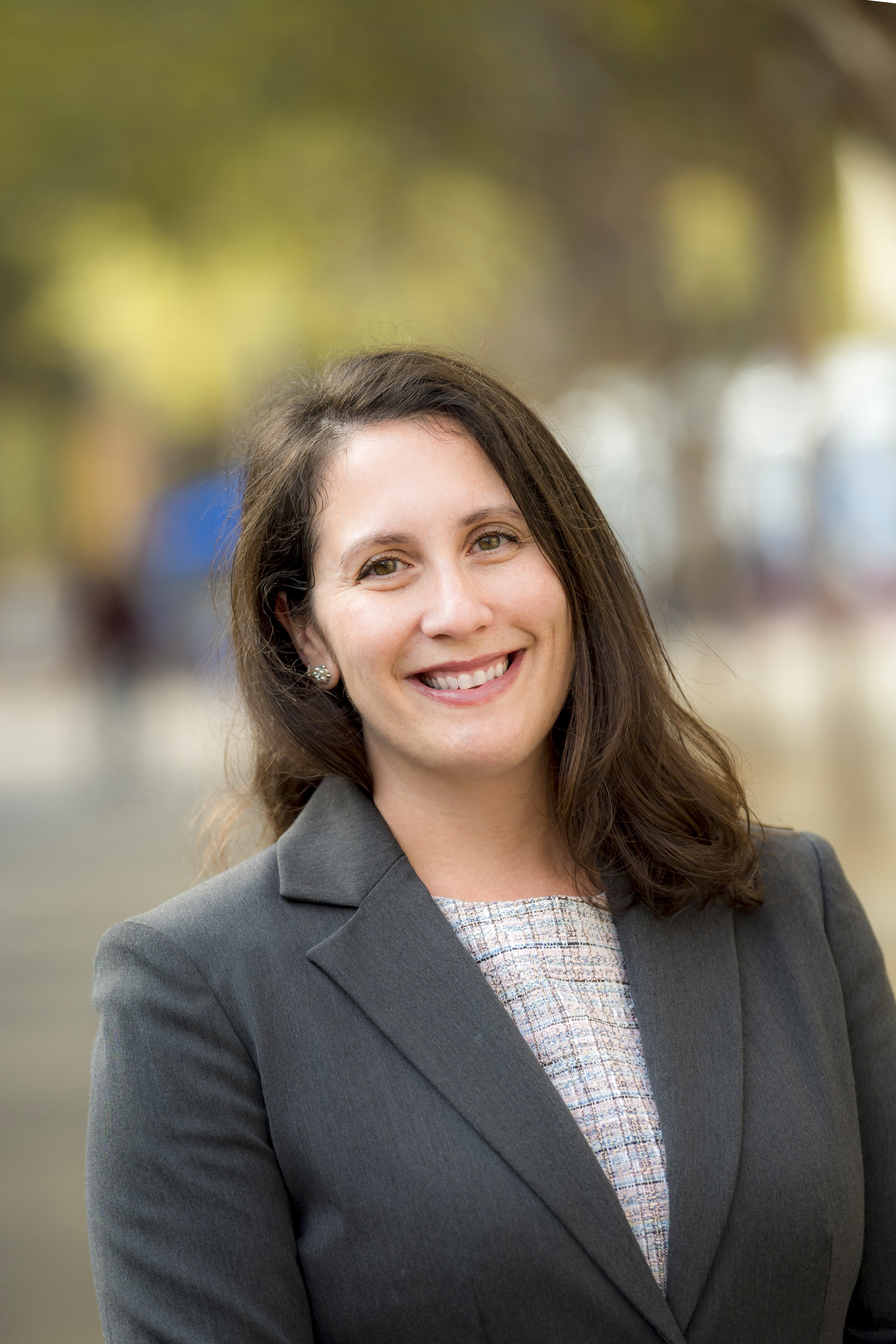 Interview Overview

Interviews and Editing by: Alexandra Bortnick

Interview: July 2018
Transition: April 2013

1. Please list your previous department at UC San Diego and provide a brief description of the research you conducted?

I engaged in postdoctoral training in the Division of Biological Sciences, section of Neurobiology at UC San Diego. I investigated the development of mammalian spinal neurons, specifically understanding the signaling mechanisms for axon guidance.

2. Please describe your current job profile?

I am the Program Manager for Postdoctoral Professional Development in the Office of Postdoctoral and Visiting Scholar Affairs, under the Vice Chancellor for Research area at UC San Diego.  My role is to establish a postdoctoral professional development training program for ~1200 postdoctoral scholars (postdocs).  To that end, I have created, implemented and now manage the Explore, Prepare, Innovate, Connect (EPIC) Program, a comprehensive professional development training program for our postdocs to be successful in training and achieving their career goals.  To provide as many opportunities as possible for our postdocs, I collaborate with many on and off campus entities to pool resources. In addition, I am the advisor to the Postdoctoral Association and I offer individual career advising appointments for postdocs.

3. What made you decide to transition into your current position?

I have always had an interest in guiding people, helping them reach their potential and thrive in their career.  As an undergraduate, I was a peer academic advisor, and in my doctoral program, I organized career and professional development events as part of the graduate student government. I did not know, until I was a postdoc, that such a position like the one I have now was possible.  Through my career exploration and informational interviews, I learned about this career.  In this new role, I have found a way to use my training and continue to learn how to empower capable, educated and qualified individuals to contribute to the diverse global workforce through self-evaluation, skill development and community building.

4. Apart from the research you conducted, do you feel like anything in particular has helped you acquire your current position?

Understanding the environment and challenges of academic training and my research background helped me so much in this position.  I also think it helped me stand out from other candidates.  I was able to draw from my volunteer experience in organizing professional development training and events.

5. Please list some of the most striking similarities and differences between your postdoc and current position?

Similarities: transition is hard for everyone, and you need to be able to work well with a variety of people, even the difficult ones.

Differences: the number of disparate demands and the many meetings that I need to attend for the collaborative nature of my work.  Time management is so important, and I try very hard to be as efficient as possible.  With many firm deadlines with a lot to accomplish, prioritization is key!

6. Is there any specific challenge (during the entire process of transitioning) that you would like to highlight and, if so, how did you overcome it?

One of the most challenging items I had to overcome is understanding the breadth of options out there for PhDs.  I knew what I did not want to do (i.e. be a professor at a research-intensive institution), but I was not sure what else I could do that would be fulfilling and use my skills acquired during pre- and postdoctoral training.  I now know that whatever position you have after your training, you will use the skills you have gained.  For me, managing large projects, presentation skills, data analysis and supervising students are all skills that I continue to use in this position. 

During my career exploration, I really focused on the transferrable skills I would like to use in my career and broadened my mindset of what I could do.  myIDP tool came out when I was a postdoc and I loved it, especially for the career assessment part.  Knowing yourself is really the first step in the job search process and there are many tools you may use, including myIDP.  In addition, I contacted so many people in my network for advice and help connecting me with potential informational interviewees.  These conversations were vital not only for me narrowing down my career pursuits, but I still reap the benefits of those relationships that began as informational interviews.

7. Please describe your goals and ambitions for the next 5 years?

I would like to be contributing more to the university by continuing to work on impactful projects with diverse groups of campus partners.  In doing so, I hope to have more understanding of the inner workings of the university and UC system.  I would like to have more responsibility in my current position by managing a team to solidify a robust and effective professional development curriculum for our postdocs.  I want current and future UC San Diego postdocs to know that they will not only be trained in a world-renowned research institute, but have the support and professional development resources to achieve their career dreams. 

8. What do you feel you could have done more, as a postdoc, to help prepare you for or acquire your current position?

Get more involved in my postdoc community at UC San Diego.  Being on the other side, I see how powerful that network can be.  I am also so grateful that I did get involved in the Association for Women in Science (AWIS), San Diego chapter and joined the UC San Diego Postdoc listserv, which I now manage.  The listerv advertised the position that I now have and I likely would not have known about it otherwise!

9. What do you feel is the most important advice you can give to a current UCSD postdoc in order for them to obtain a position such as yours?

For my particular career, I recommend getting involved in professional development events and start connecting with those in the field.  In addition to researching the state of postdoctoral career development, I engage in a lot of relationship building and collaboration to enhance the resources we can provide to our postdocs.  Often the budget is limited for these activities at institutions, and these relationships are critical to supporting these events. Spending time to develop your interpersonal skills will help build those effective and productive relationships and make you a competitive candidate.  You may be the most intelligent and productive candidate, but if you cannot work well with people, your job prospects will suffer. So, get out there and start making those connections!

Generally, the best way to learn about an interesting job is to talk with people who have that job.  Go on those informational interviews! You will gain "insider" information to assess if that career is a good fit for you and how to be a competitive candidate. Plus, you expand your invaluable network and hopefully enjoy a nice coffee or tea.

It serves you well to think more broadly about how you can use your transferrable skills in a job.  This process all begins with knowing yourself.  Knowing more about what you want to do, rather than what you want to be helps you have a targeted approach in your job search.  Plus, if you are a postdoc at UC San Diego, set up a career advising appointment with me. I can help!