To request our sponsorship packages and have your organization listed here, please email ucsdpda@gmail.com!
2021-2022
Sponsors at the Silver Sponsorship Level: 

In business since 1986, CPG offers world-class services in resume writing, career coaching, onsite career training, and webinar-based training. Our multi-credentialed Master Writers and Career Advisors are some of the best—if not the best—in the careers industry. Our team members specialize in helping federal job seekers seeking to compete in a competitive job market. Visit our website
HERE
. 

We've spent the last 20 years helping thousands of colleges and universities spend less time collecting data and more time learning from it. Our experience has enabled us to develop innovative technologies that empower institutions to support meaningful assessment practices and use better data to improve learning. Visit our website HERE.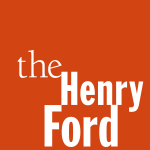 The Henry Ford is an internationally recognized cultural destination that brings the past forward by immersing visitors in the stories of ingenuity, resourcefulness, and innovation that helped shape America. We are a national historic landmark with an unparalleled collection of artifacts from 300 years of American history. The Henry Ford is a force for sparking curiosity and inspiring tomorrow's innovators. Visit our website HERE. 
Continued Sponsors at the Silver Sponsorship Level
Vector Builder 
VectorBuilder.com is your one stop shop for Vector/Plasmid construction, Virus packages, Stable cell lines and CRISPR/shRNA library construction and more.
Plus if you use the code 

TryVB-SW2021

 for your first order you will get 25% off up to $1000!! 
Please visit the VectorBuilder website https://en.vectorbuilder.com/ and reach out to your local friendly representative Shelley Wu (shelleywu@vectorbuilder.com) directly with any questions.

As part of their Silver sponsorship package, Vectorbuilder presented a Webinar on Februrary 2nd on how they can speed up your research. 
You can also view a pre-recorded webinar here on how to streamline your vector construction: https://youtu.be/UkBa4_wJOJA 
Oceanids
Oceanids is a University of California, San Diego organization and support group promoting friendship and services to the UC San Diego community.