"What Can You Be With a PhD?"
STEM Career Symposium
Program 2020

Time: 8:30 - 9:30 am, Panel
          9:30 - 10:00 am, Post panel networking
Location: Roth Auditorium
Click on names below to see bios and photos.
Moderator: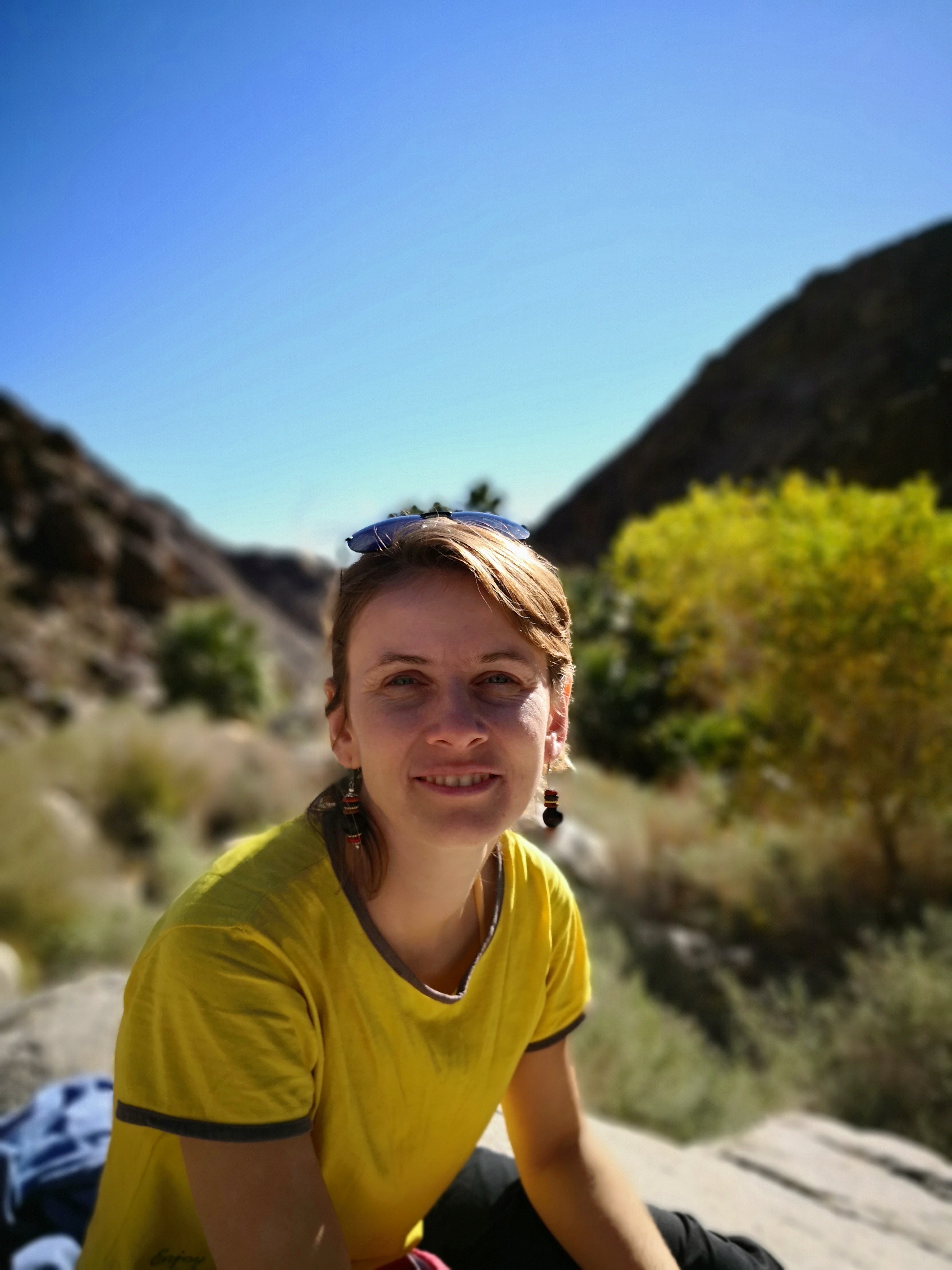 A regenerative medicine scientist, Aleksandra has many years of experience under her wings not only in active research in lab but also in science communication and mentoring. Both in Baltimore and in LA, she has been actively engaged in career development programs, science outreach programs within the universities and also involved in innovation initiatives, biomedical startups forums. Her enthusiasm to connect people and provide networking opportunities brings her most rewarding experience.
Panelists:
Han- Yu Chuang has multi-dimensional experience in NGS product development for IVD
molecular diagnostics and CLIA services. Han-Yu got her PhD degree in Bioinformatics and
Systems Biology from University of California, San Diego (UCSD) and her bachelor's and
master's degree in Computer Science and Information Technology from National Taiwan
University. Her thesis work has pioneered the use of network-based approaches for cancer
patient classification and risk stratification towards precision medicine. After graduating from
UCSD, she joined Illumina and worked on competitive analysis of NGS technology and
various algorithm development for whole genome sequencing. In her last few years with
Illumina, she served as the bioinformatics core team lead for developing Illumina's clinical-
grade comprehensive gene panel products in cancer diagnostics and therapy selection for
both tissue and liquid biopsy. Later her strong technical leadership in clinical product
development allows her leading bioinformatics support in product development projects,
medical/scientific affair studies, and product care across non-invasive prenatal test,
oncology, and general library prep methods as well as CLIA services in Roche Sequencing
Solutions, as the head of Bioinformatics Market and Applications Development. She has
successfully published in various high-profile peer reviewed journals that has been
highlighted by scientific news media, mostly in cancer research and NGS methods
accompanied with patent claim. Recently Han-Yu joined a rising startup Cradle Genomics to
lead the department of Bioinformatics, Data science and Software in building next generation
solutions for comprehensive prenatal and pregnancy care. Meanwhile, she also has the
honor to serve as the scientific/technology advisor for another rising startup Vidium Animal
Health to transform the precision medicine in pets.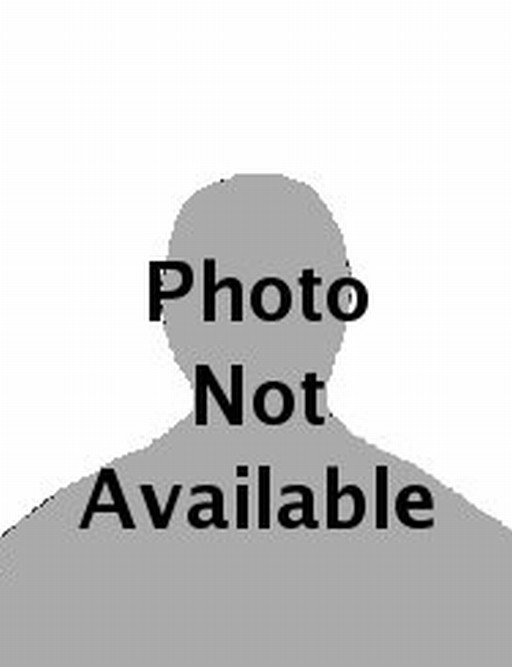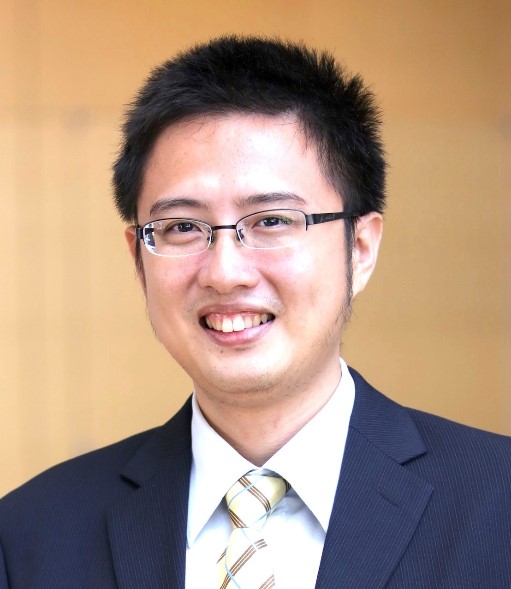 Dr. Tsung-Ting Kuo is an Assistant Professor of Medicine in University of California San Diego (UCSD) Health Department of Biomedical Informatics (DBMI). He earned his PhD from National Taiwan University (NTU) in Institute of Networking and Multimedia. Prior to becoming a faculty member, he was a Postdoctoral Scholar in UCSD DBMI and received the UCSD Chancellor's Outstanding Postdoctoral Scholar Award. He was a major contributor towards the UCSD DBMI team winning the Office of the National Coordinator for Health Information Technology (ONC) healthcare blockchain challenge, and also the NTU team winning the Association for Computing Machinery (ACM) Knowledge Discovery and Data Mining (KDD) Cup competition four times. He was awarded a NIH Pathway to Independence Award (Parent K99/R00) for a blockchain-based biomedical and healthcare study. His research focuses on blockchain technologies, machine learning, and natural language processing.
Time: 8:30 - 9:30 am, Panel
          9:30 - 10:00 am, Post panel networking
Location: Hall 1013 (A/B) downstairs
Click on names below to see bios and photos.
Moderator: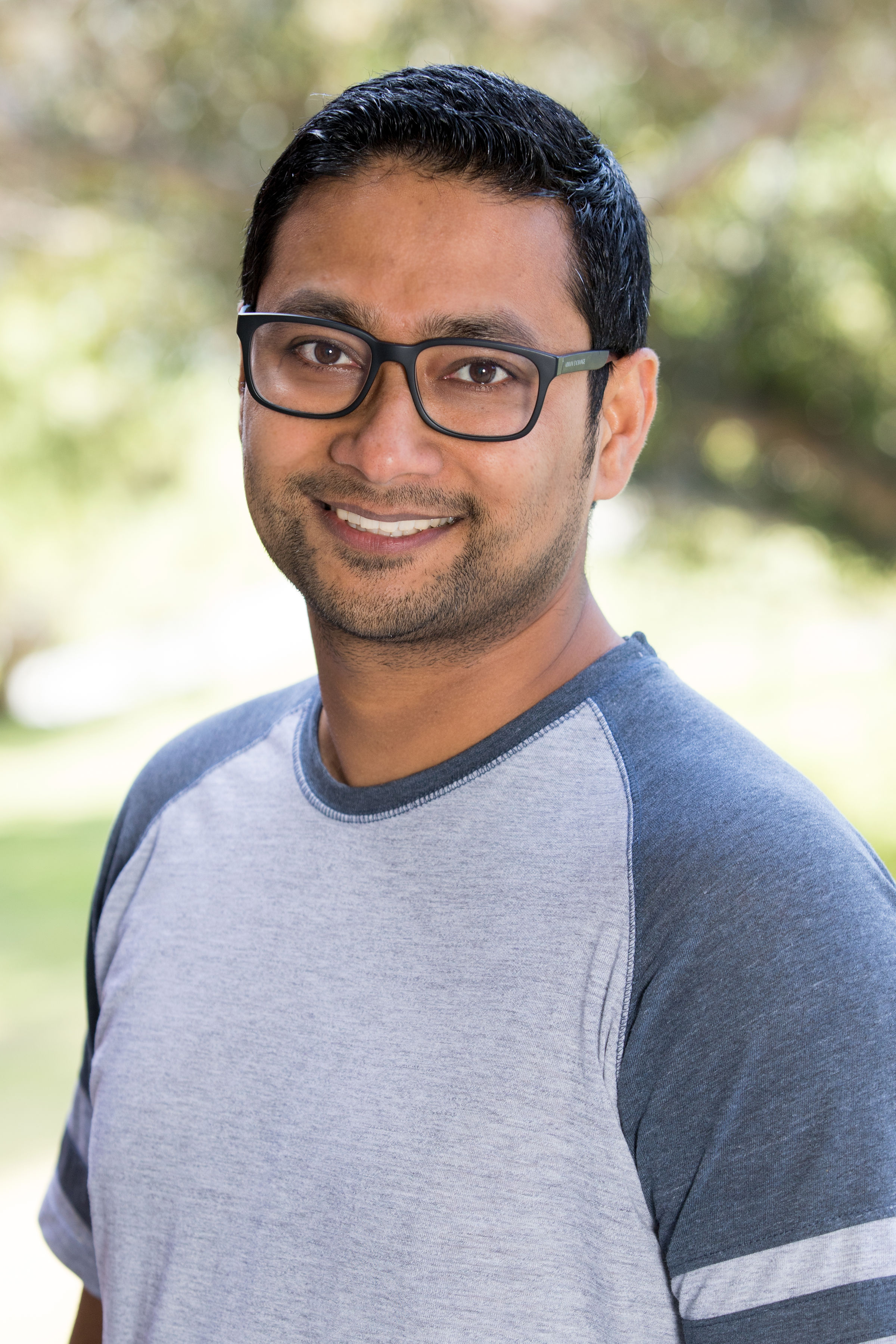 Nirakar is Postdoctoral Research Fellow in the laboratory of Dr. Tannishtha Reya at UCSD. He joined UCSD in Fall of 2017 as a Postdoc, after finishing his PhD and one year Postdoctoral training at University of Nebraska Medical Center, Omaha NE. He has more than 8 years of experience in mouse modeling and cancer research. His research largely focuses on understanding the cells of origin of Pancreatic cancer and its vulnerabilities. Recently, Nirakar has been awarded with TRDRP Postdoctoral Research Fellowship for 3 years for his work in pancreatic cancer.
Panelists: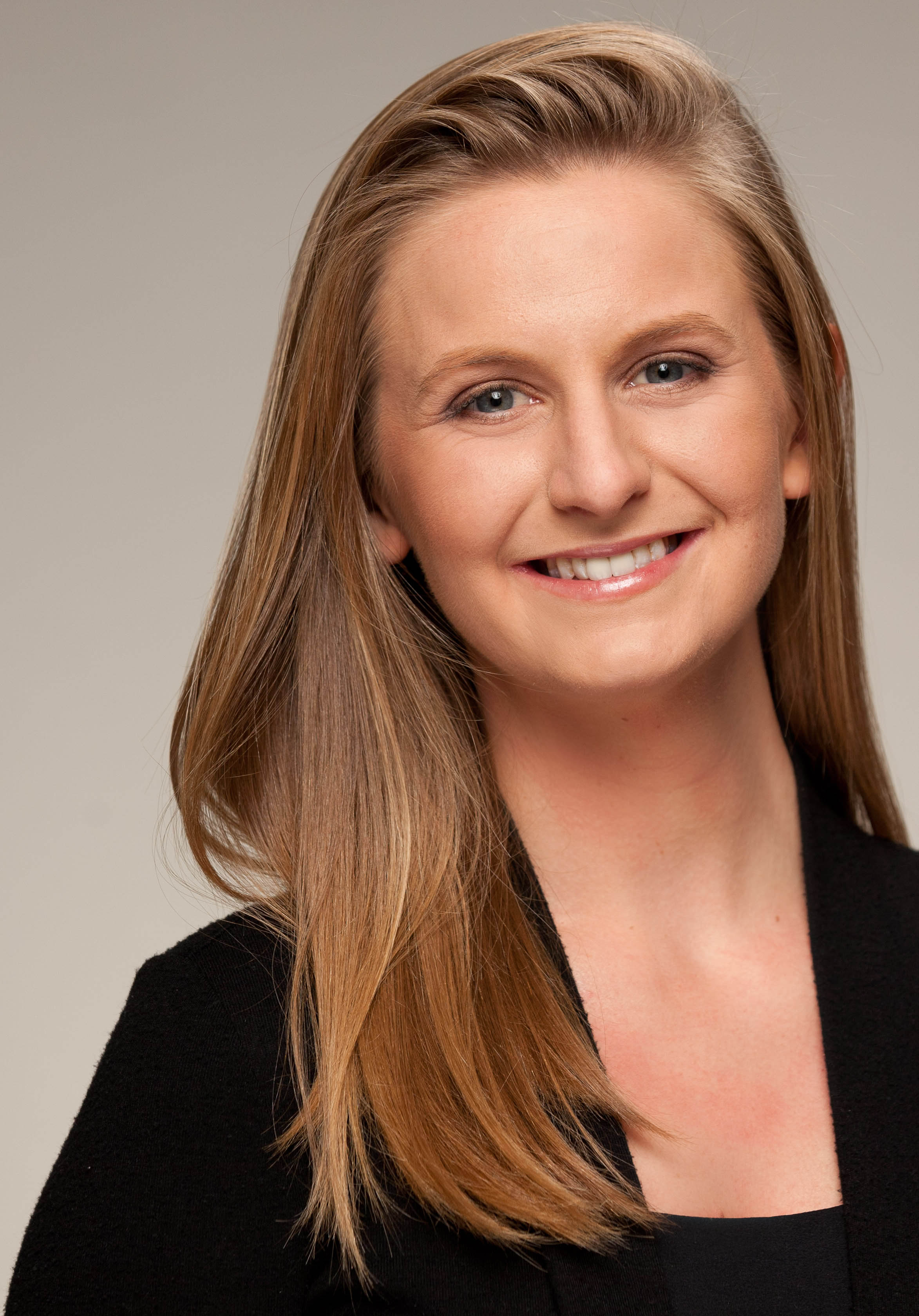 Julianne McCall is a Science Officer in the Governor's Office of Planning and Research, leading the California Initiative to Advance Precision Medicine. Previously, McCall served as a consultant in public health and research policy in the California Senate Office of Research, and as a Science and Technology Policy Fellow of the California Council on Science and Technology. Prior to her work at the Capitol, she conducted medical research as a Fulbright Fellow in Sweden, worked as a neuroscientist at the Neuroregeneration Laboratory of Heidelberg University in Germany, and established and directed several organizations related to science, medicine, education, diversity, and ethics, including TEDxFulbright, Sustained Dialogue, and the International "Brain Bee" Neuroscience Olympiad. McCall earned a PhD in Neuroscience from Heidelberg University in Germany, a Master's degree in Biomedical Sciences from the University of California, San Diego, and a Bachelor's degree in Neuroscience from Denison University.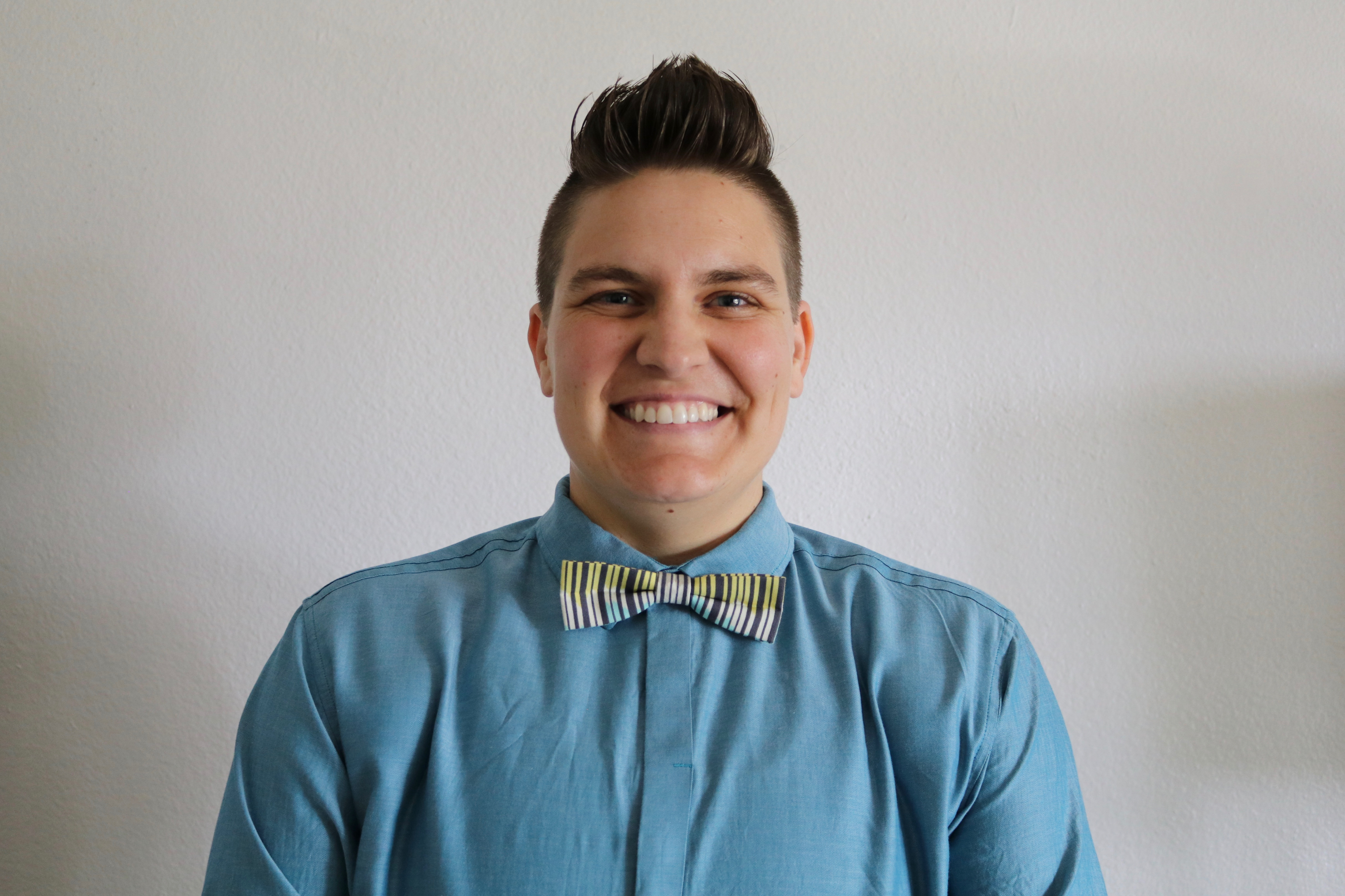 Dr. Jeanette McConnell is the Education, Outreach & Diversity Coordinator at the NSF Center for Aerosol Impacts on Chemistry of the Environment (CAICE) where she works with researchers to bring the concepts of their science to a broad audience. She is a champion for fun STEM education, an advocate for the environment and is committed to the inclusion of diversity within the STEM community. Last year she was selected for Homeward Bound, a global leadership initiative, set against the backdrop of Antarctica, which aims to heighten the influence and impact of women in making decisions that shape our planet.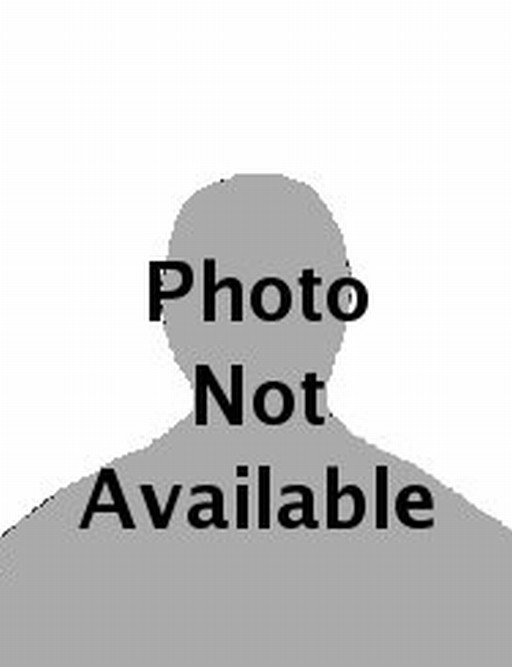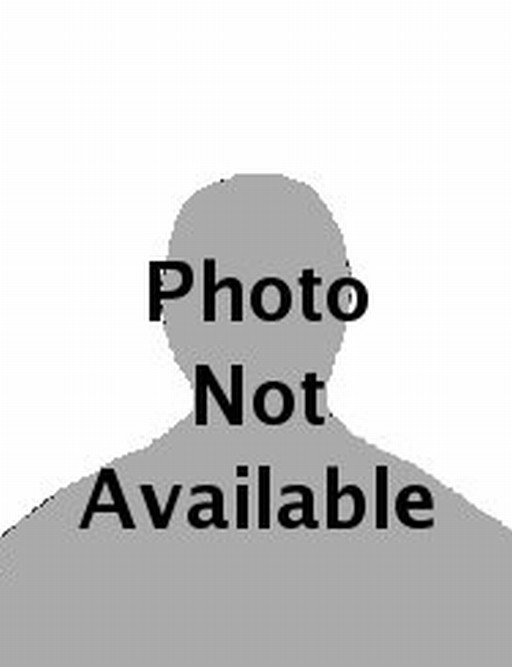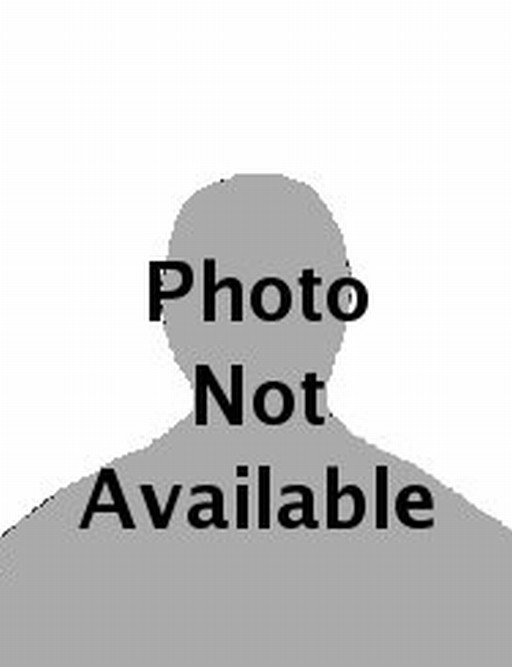 Time: 10:00 - 11:00 am, Panel
          11:00 - 11:30 am, Networking
Location: Roth Auditorium
Click on names below to see bios and photos.
Moderator: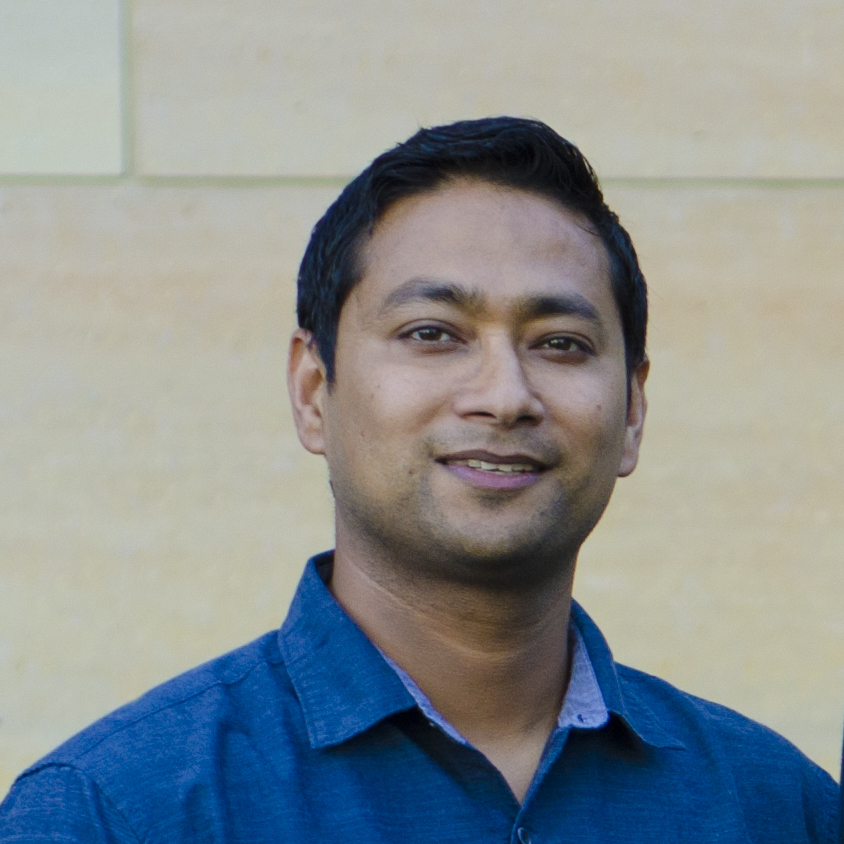 Nirakar is Postdoctoral Research Fellow in the laboratory of Dr. Tannishtha Reya at UCSD. He joined UCSD in Fall of 2017 as a Postdoc, after finishing his PhD and one year Postdoctoral training at University of Nebraska Medical Center, Omaha NE. He has more than 8 years of experience in mouse modeling and cancer research. His research largely focuses on understanding the cells of origin of Pancreatic cancer and its vulnerabilities. Recently, Nirakar has been awarded with TRDRP Postdoctoral Research Fellowship for 3 years for his work in pancreatic cancer.
Panelists: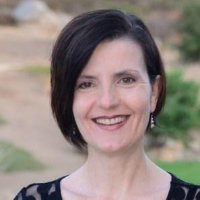 Meredith has over 20 years experience in the scientific staffing industry and is now Founder & President
of Driven Staffing, Inc. a locally owned and managed staffing firm focused on the placement of Scientific,
Clinical Research & Engineering professionals. Meredith has a demonstrated history of success in
developing technical staffing solutions for the robust biotechnology community in Southern California.
Having worked for startup staffing firms, as well as for staffing firms with sales in excess of $1 billion,
Meredith has developed the San Diego market place into the most successful branches. Meredith holds
a Bachelor's of Science degree in Zoology from the University of California, Davis and spent 4 years as a
scientist working on immunoassay development for a small biotech company in San Diego. Meredith is
an active member of ACS, the PDA and served on the Board of Directors for the San Diego branch of
AALAS for 10 years. Meredith's passion is helping connect talented scientists with companies who need
and can appreciate their expertise.

Outside of Driven, her passion is food/wine pairing (studying to be a Sommelier) and competing in dog agility!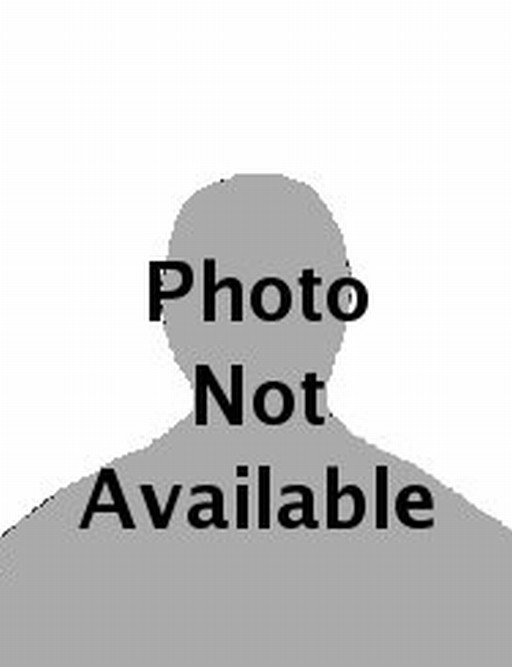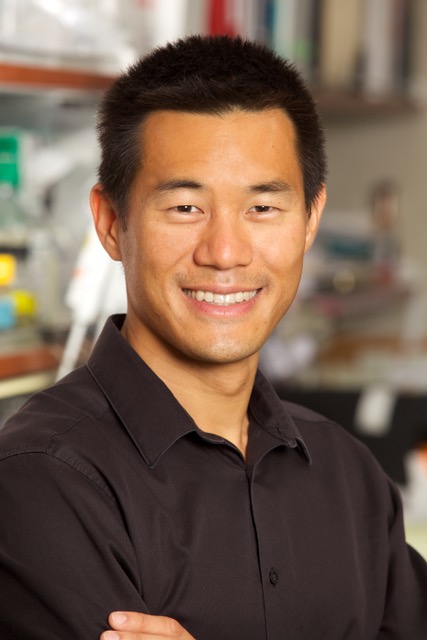 Gene Yeo PhD MBA is a Professor of Cellular and Molecular Medicine at the University of California, San Diego (UCSD), a founding member of the Institute for Genomic Medicine and member of the UCSD Stem Cell Program and Moores Cancer Center. Dr. Yeo has a BSc in Chemical Engineering and a BA in Economics from the University of Illinois, Urbana-Champaign, a Ph.D. in Computational Neuroscience (Machine Learning) from Massachusetts Institute of Technology and an MBA from the UCSD Rady School of Management. Gene's research interest is in understanding and manipulating RNA processing in development and disease using induced pluripotent stem cell and animal models. Gene's lab develops and utilizes multidisciplinary technologies ranging from machine learning, biochemistry, molecular biology, genomics, chemistry and materials research. Gene is widely collaborative and emphasizes on reproducibility and robustness in his data and results, and transparency and honesty in communicating with trainees and colleagues. Dr. Yeo has authored more than 180 peer-reviewed publications including invited book chapters and review articles in the areas of neurodegeneration, RNA processing, computational biology and stem cell models; and served as Editor on two books on the biology of RNA binding proteins. His lab developed enhanced CLIP for the purposes of large-scale mapping of protein-RNA interactions. His lab also demonstrated in vivo RNA targeting with CRISPR/Cas proteins with proof of concept in repeat expansion disorders. Gene is on the Editorial Boards of the journals Cell Reports, Cell Research and eLife, and on the Advisory Board of Review commons. Gene joined UCSD as an Assistant Professor in 2008, was promoted with tenure to Associate Professor in 2014 and to Professor in 2016. Gene was the first Crick-Jacobs Fellow at the Salk Institute (2005-2008) and is a recipient of the Alfred P Sloan Fellowship in recognition of his work in computational molecular biology (2011), Alpha Chi Sigma-Zeta Chapter Krug Lecturer (2016), Singapore National Research Foundation Visiting Investigatorship Award (2017), the inaugural Early Career Award from the International RNA Society (2017), the Blavatnik National Award Finalist (2018 & 2019), San Diego Xconomy Awardee for 'Big Idea' (2019) and 2019 recipient of the Highly Cited Researcher in Cross-Field category, recognizing the world's most influential researchers of the past decade. As of 2020, Gene Yeo is an Allen Distinguished Investigator, a program funded through The Paul G. Allen Frontiers Group. Gene's research has been funded by the National Institute of Health, National Science Foundation, California Institute for Regenerative Medicine, TargetALS, ALS Foundation, Department of Defense, Myotonic Dystrophy Association, Myotonic Dystrophy Foundation and Chan-Zuckerberg Initiative. Gene has also been funded and collaborates with biotech and pharmaceutical companies such as Takeda, Genentech and Roche. Gene is a co-founder of biotech companies which includes Locana, Eclipse Bioinnovations, Enzerna and Proteona. Gene played a critical role in the successful raising of $55M for Locana at series A (2019). Gene serves or had served on the scientific advisory boards of the Allen Institute of Immunology, Locana, Eclipse Bioinnovations, Proteona, Aquinnah, Cell Applications, Nugen and Ribometrix. Gene was a Sword of Honor recipient (the highest honor) in Officer Cadet School in 1999 and has served in the Singapore Navy as a Naval officer. Gene has completed 2 full Ironman-distance and multiple half-ironman-, olympic-, sprint-distance triathlons, full marathons and half-marathons, but now spends time rock climbing.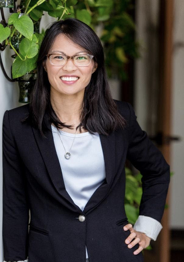 Debbie is the Founder, CEO of Hydrostasis, Inc. She has 18 years of experience developing optical diagnostic tools (hardware and algorithm). She has a B.S. in Bioengineering from UCSD and a Ph.D. in Biomedical Engineering from Tufts University. Past projects include early diagnostic tool for detection of peripheral neuropathy, corneal confocal microscopy for Type-1 Diabetes screening, 3D in-vivo plankton microscope, and high-content screening for drug discovery. 
Debbie completed the Rady Micro-MBA program and the MyStartupXX accelerator program in 2016. She went on to complete the Stella Labs and Ad Astra Accelerator programs from 2017-2018. Hydrostasis, Inc. was created based on Debbie's athletic pursuits and her background in optical sensing. She realized there is a need for personalized, continuous hydration monitoring to be able to notify users before dehydration or over-hydration occurs. When not running her company, Debbie is a Mom of 2 and an Amateur Muay Thai fighter. She is an advocate for female and under-represented founders, and is passionate about mental health, especially entrepreneurship mindset.
Time: 10:00 - 11:00 am, Panel
          11:00 - 11:30 am, Networking
Location: Auditorium (Downstairs)
Click on names below to see bios and photos.
Moderator: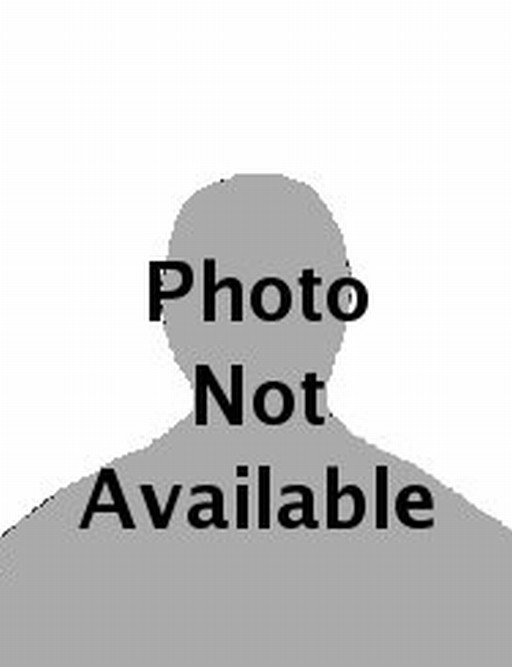 Panelists: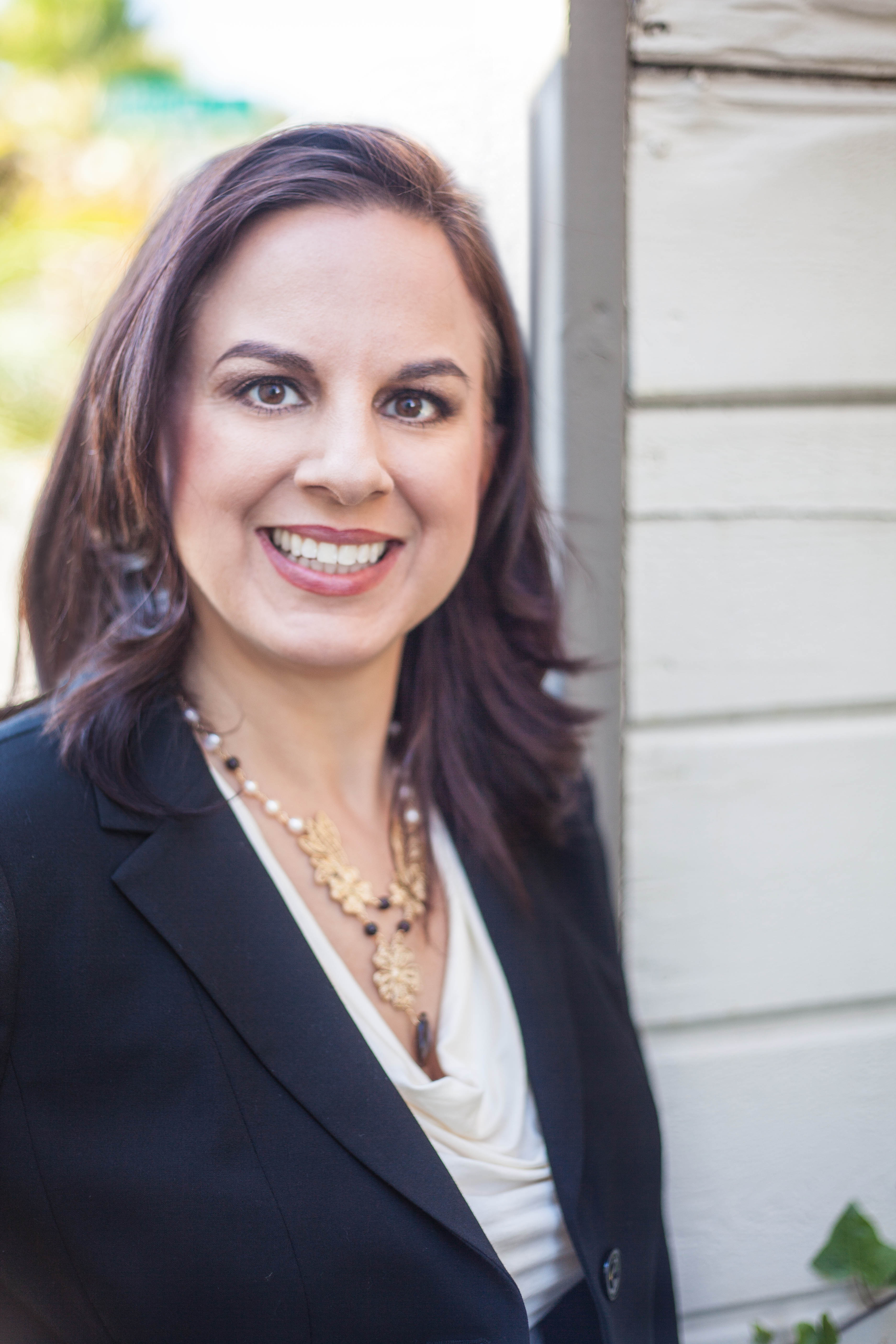 Marliese Bartz is a business improvement strategist dedicated to helping companies run better —
for employees and customers. She is the creator of StickyNote Strategy®, a visual brainstorming
method that uses colorful StickyNotes, infographics, and Lean/Six Sigma tools to help businesses
make better decisions and take meaningful action. She is a Board Member of Hera Angels, and is
active with the San Diego State Aztec Mentor Program. Marliese is a Certified Lean Six Sigma Black
Belt, a Certified Change Management Professional, and holds an MBA in Marketing and
Management from San Diego State University.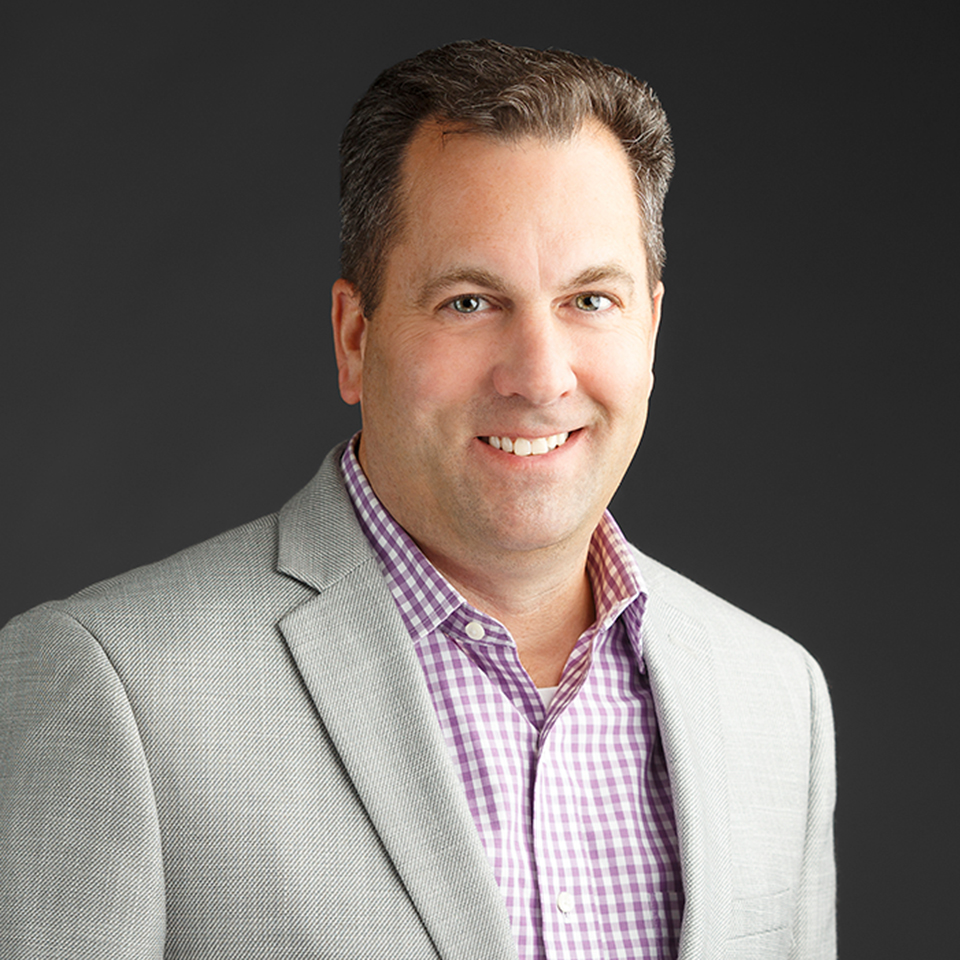 Daniel Schroen leads commercial efforts for the R&D sector at Reveal Biosciences, Inc. a contract research organization specializing in data-powered pathology. Leveraging experience in the life sciences. Daniel guides a sales, marketing, and applications team that helps biotech, pharma, and pre-clinical researchers improve accuracy, reproducibility and scale by applying artificial intelligence to tissue analysis. After a PhD in cellular immunology and post-docs in molecular gene expression, Daniel found this scientific knowledge useful to understand customer needs as he progressed through positions in applications, product management, marketing, and business development.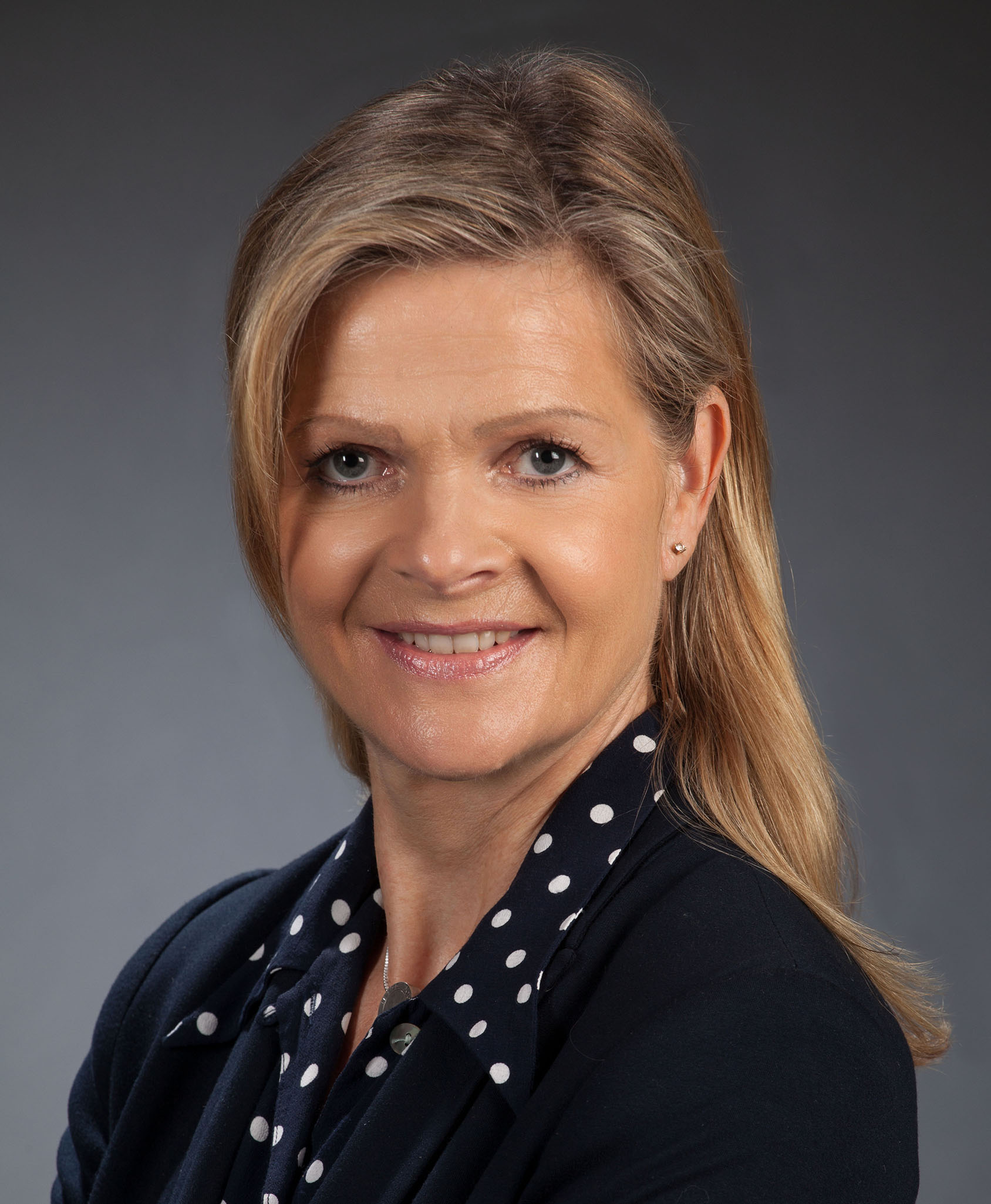 Sibylle Hauser's international professional career spans over 25 years in global Pharma incl. Boehringer Mannheim/Roche for 9 years, emerging Biotech and contract manufacturing with a successful track record in corporate business development, licensing, fundraising, strategic planning and international marketing including a US biopharmaceutical product launch.
In 2003 she moved from Germany to the US and is well connected within the San Diego Life Science and Digital Health Community. As Associate at Forentis Fund (Precision Medicine) and Membership Advisor Committee Member of Crowdsmart a VC group in San Francisco she gained extensive experience on the investor side while assisting in project evaluations. As principal of Hauser Strategy Consulting she is also supporting global fundraising efforts of life science start-ups of innovative therapeutic approaches (mostly academic spin-offs) as well as several medical device companies. Since 2017 she is an active member of San Diego Entrepreneurs Exchange (SDEE) and the Women in Bio SOCAL chapter as Chair of Women Founders Peer Group and as national Co-Chair, The Entrepreneur Center. In the past she has been a board member of the Medical Group Management Association (MGMA).
Sibylle holds a graduate degree in business administration from Friedrich-Alexander-University in Erlangen-Nuernberg, Germany.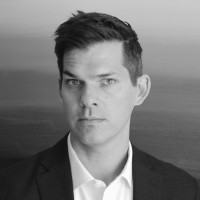 Nick Edwards is a former BCG consultant and currently works in corporate strategy at Illumina. He holds
a PhD in neuroscience from Brown University and was a postdoc in neuroscience at UCSD. Nick also runs
a website, www.mentortia.com, dedicated to helping scientists navigate various career paths.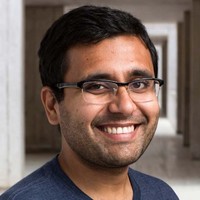 Suneer Verma is a Manager at Edwards Lifesciences where he leads the strategy for novel
products and disease areas. Prior to that, he was a Life Sciences Specialist at L.E.K.
Consulting supporting top biopharma, diagnostic, and medical device companies. Suneer
received his Ph.D. from UCSD (Salk Institute) on the topic of inflammation.
Time: 11:30 - 12:30 pm, Panel
          12:30 - 1:00 pm, Post panel networking
Location: Roth Auditorium
Click on names below to see bios and photos.
Moderator: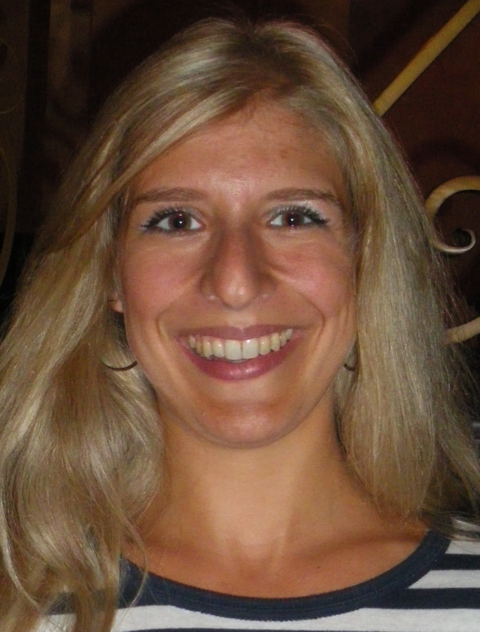 Federica Klaus received her M.D. on the effects of a genetic variation on human sleep and
her Ph.D. on mouse models of depression from the University of Zurich in Switzerland, where
she also conducted her clinical residency in psychiatry. She is currently a postdoctoral fellow
supported by the SNSF (Swiss National Science Foundation) in the Department of Psychiatry
at University of California San Diego. She is working in the research groups of Prof. Lisa
Eyler and Prof. Dilip Jeste to investigate the role of inflammation in schizophrenia and
bipolar disorder using neuroimaging. Her research interests focus on elucidating biological
mechanisms underlying transdiagnostic symptoms of mental illness.
Panelists: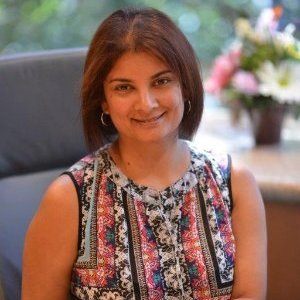 Sandhya Pahwa-Khurana received her B.A. in Molecular and Cell Biology from U.C. Berkeley, MBA from Santa Clara University, and Six Sigma Black Belt from J&J. She has over 25 years of pharmaceutical/ biotechnology industry experience in progressing roles of responsibility at LifeScan (J&J), Abgenix, Amgen, Boehringer-Ingelheim, Abbvie-Stemcentrx, Dermira, Omniox, and now Revance Therapeutics as Director of Program and Project Management.
Sandhya has expertise in managing product operations, alliance management, strategic initiatives, and portfolio management.
During her time at Boehringer-Ingelheim, Sandhya founded the site chapter of the Women's Leadership Initiative and started working with AWIS-East Bay as a partner and is now board member. She is passionate about diversity and inclusion and enjoys mentoring the next generation of leaders.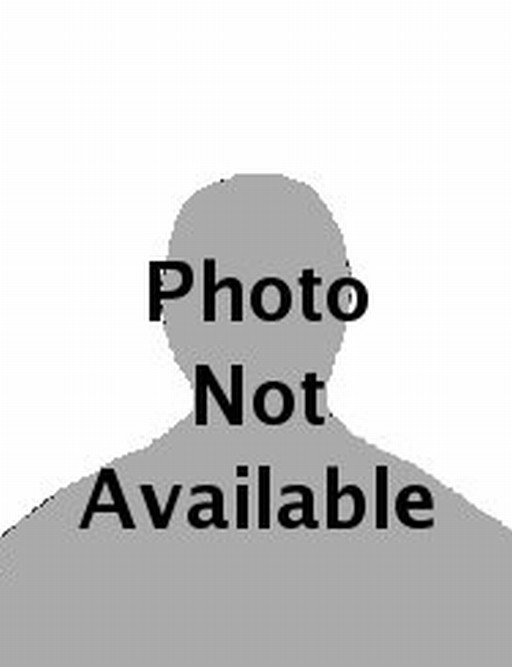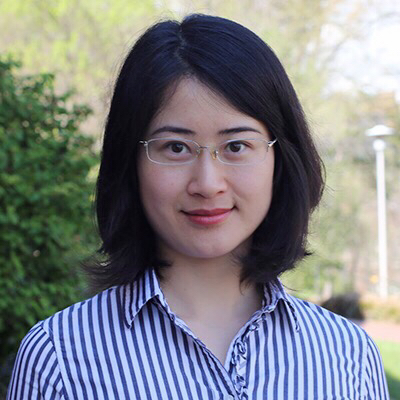 Cen Guo received her Ph.D. in Pharmaceutical Sciences from University of North Carolina at Chapel Hill
in 2018. She is currently a clinical pharmacology lead for late-stage oncology assets at Pfizer based in San
Diego. Her research experience spans from in vitro ADME to clinical pharmacokinetics.
Time: 11:30 - 12:30 pm, Panel
          12:30 - 1:00 pm, Post panel networking
Location: Auditorium (Downstairs)
Click on names below to see bios and photos.
Moderator: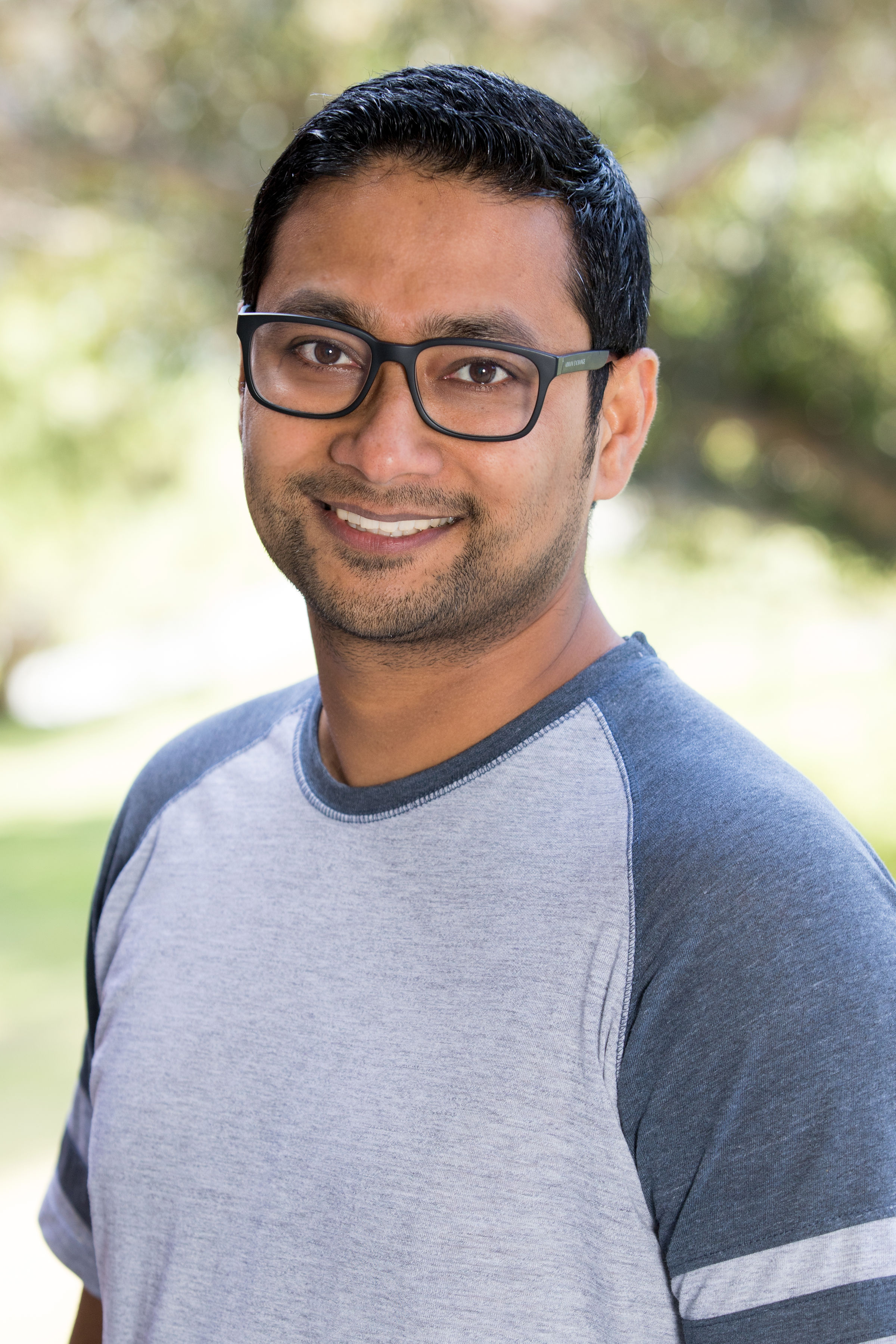 Nirakar is Postdoctoral Research Fellow in the laboratory of Dr. Tannishtha Reya at UCSD. He joined UCSD in Fall of 2017 as a Postdoc, after finishing his PhD and one year Postdoctoral training at University of Nebraska Medical Center, Omaha NE. He has more than 8 years of experience in mouse modeling and cancer research. His research largely focuses on understanding the cells of origin of Pancreatic cancer and its vulnerabilities. Recently, Nirakar has been awarded with TRDRP Postdoctoral Research Fellowship for 3 years for his work in pancreatic cancer.
Panelists: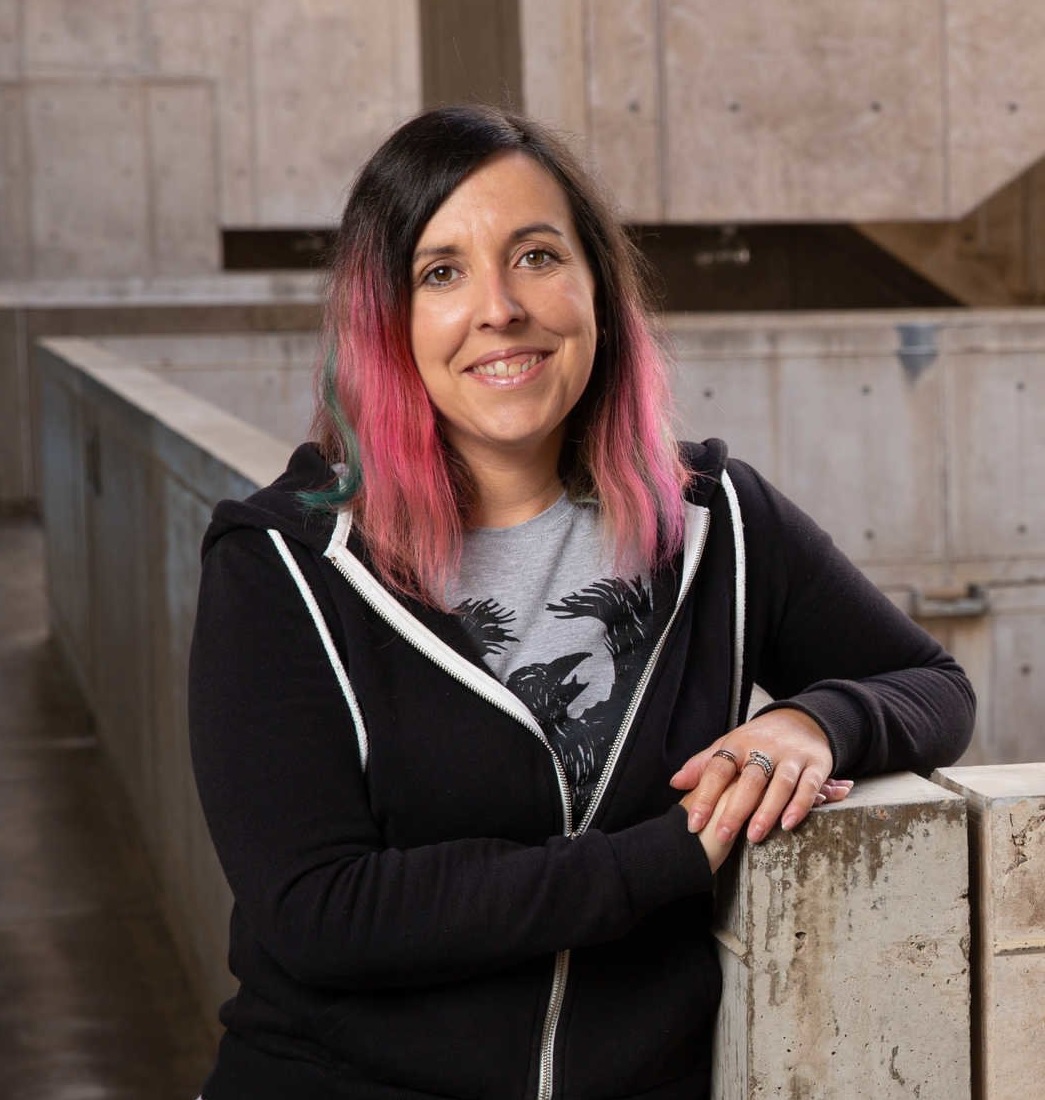 Dr. Elena Blanco-Suarez, originally from Spain, did her studies in Spain, Greece and England, where she got her Ph.D. in Biochemistry in the University of Bristol in 2014. Then she moved to San Diego to do her postdoctoral training at the Salk Institute where she currently is, studying brain plasticity and the role of specialized cell type called astrocytes. When outside the lab, she is very engaged in outreach activities. She also writes for several scientific blogs like Psychology Today, NeuWrite San Diego, or Nature. She also organizes different workshops and events to help scientists become better communicators. She received the Next Generation Award by the Society for Neuroscience in 2018 in recognition for all her outreach and scicomm efforts.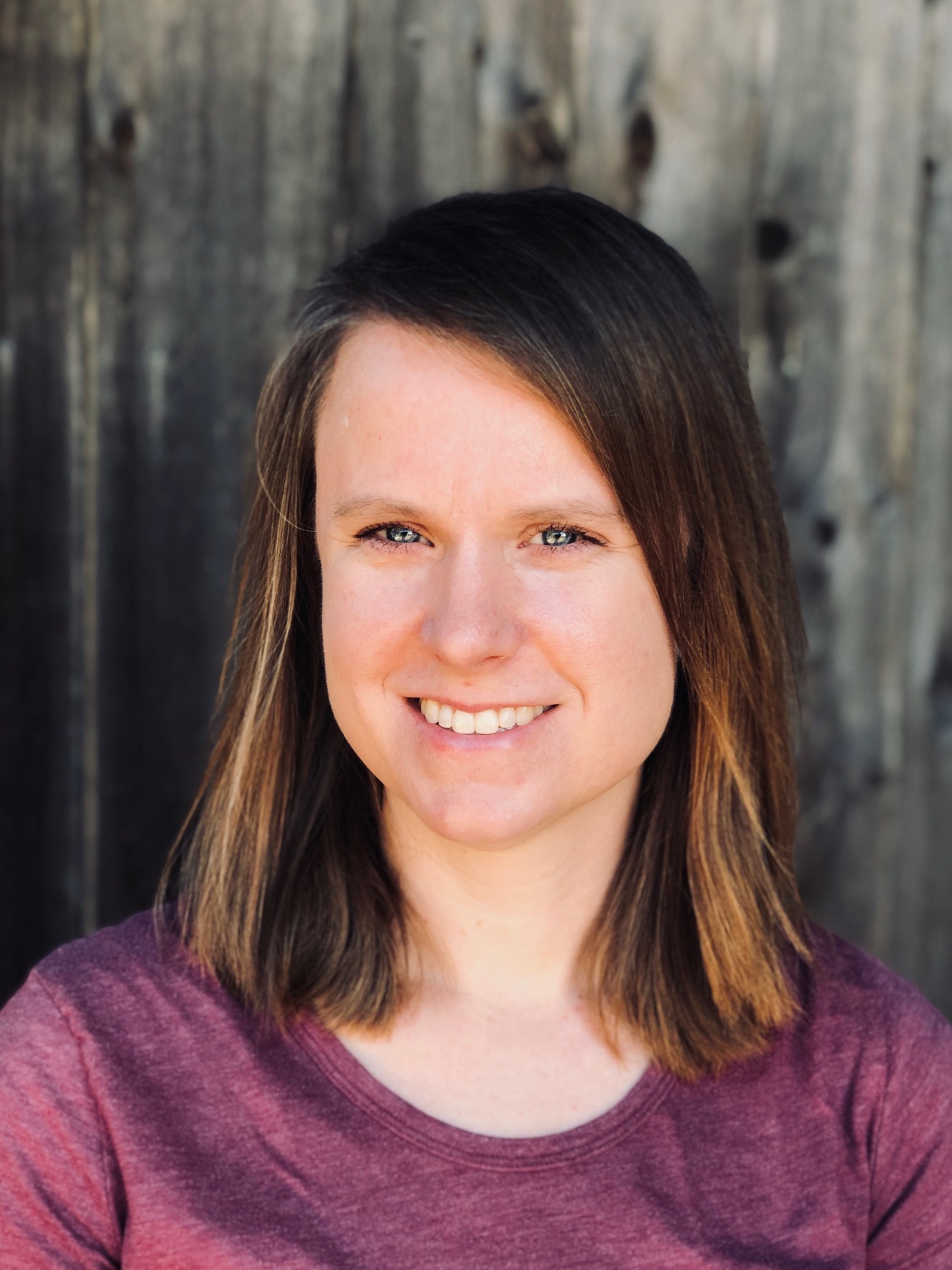 Jenn is a freelance life science marketing writer, and Biomedical Sciences UCSD alum. She helps biotech companies translate technical jargon into compelling content that's easy to read. Her work crosses a broad range of fields, from neuroscience pharmaceuticals to molecular biology enzymes. She's also written extensively about genomics applications and technology for clients like Illumina and 10x Genomics. See more at www.jmacphd.com.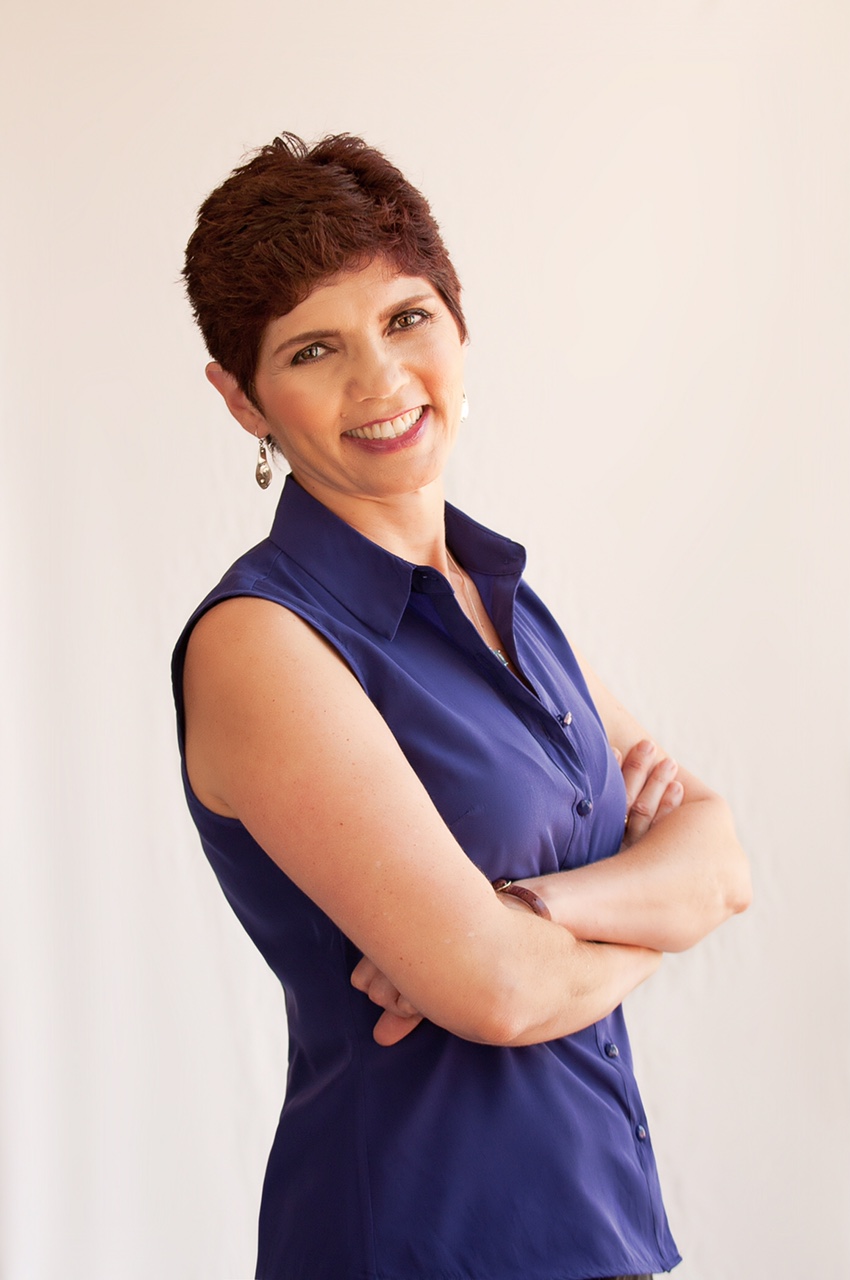 Dr. Sherry Nouraini is a biology instructor at San Diego City College and Palomar College. Sherry also serves as an instructor of marketing via social media at the University of California San Diego Extension. Sherry recently published a book titled "Social Solutions for Climate Change: How to inspire action through social media". The content of this book formed the basis of her curriculum for teaching a climate-change communication course at the Scripps Institute of Oceanography. Sherry's book won First place under the Current Events category in the 2018 eLit Book Awards competition, and was recognized as a finalist for both the 2017 San Diego Book Awards in the Science Category and 2017 American Best Book Awards in the Current Events category. Sherry is also founder and executive director of Science Communication Journal Club, which serves to inform and train scientists about the latest peer reviewed research in science communication.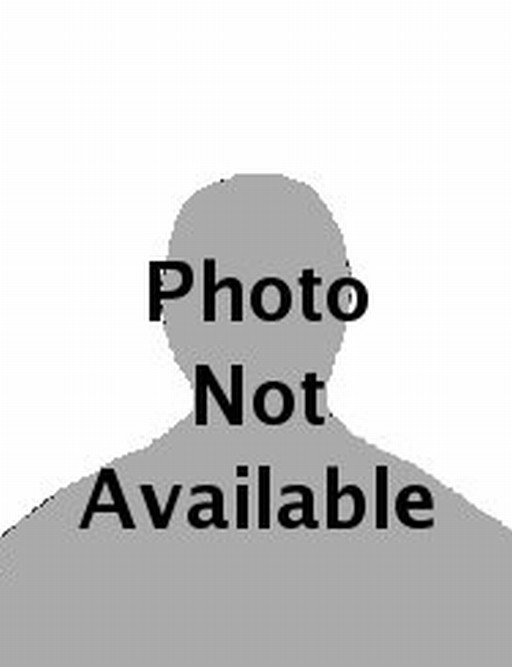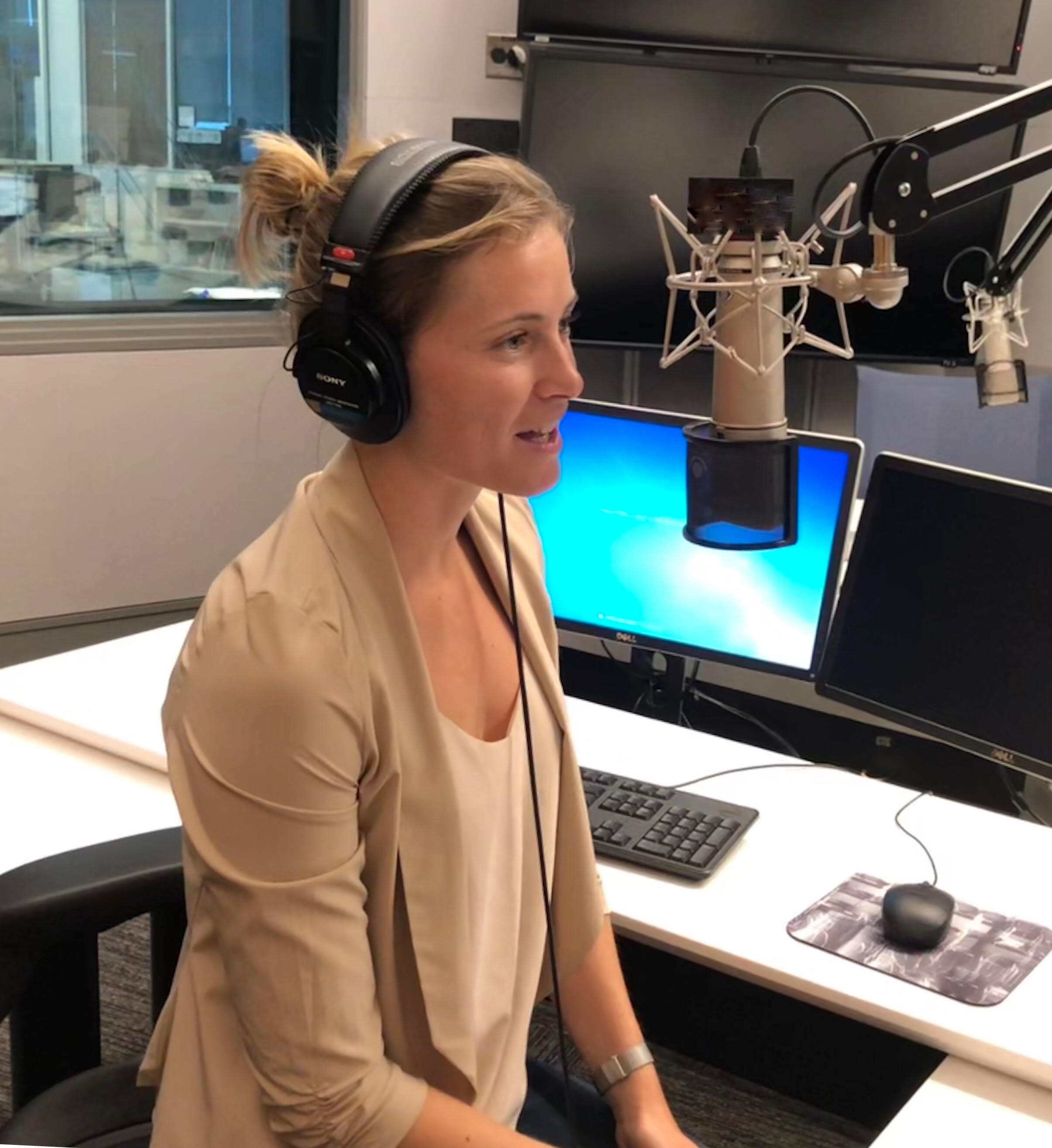 Patricia Fernandez is a freelance science writer with an academic background in marine science. She received her undergraduate degree from UC San Diego in Marine Biology and her Masters from the University of the Basque Country, Spain in Marine Environment and Resources. She has a combined experience of nearly 10 years in informal education and science writing. Her experience ranges from writing popular science pieces, to consulting for nonprofits and small companies, as well as developing environmental science curriculum for K-12 and adult programs. She currently serves on the board of the San Diego Science Writers Association and is working on a fellowship in sustainability with The Energy Coalition.
Time: 2:00 - 3:00 pm, Panel
          3:00 - 3:30 pm, Post panel networking
Location: Roth Auditorium
Click on names below to see bios and photos.
Moderator:
Dr. Sanghee Lee is a postdoctoral fellow in the Department of Urology at UCSD. Dr. Lee's major research
contribution has been focused on the development/progression of urologic disease, its mechanism and
potential therapeutic applications. Experience in neuro-urologic research brings her great excitement and
enthusiasm for affirmative resolution of neuro-urologic complications and disease driven through research.
Dr. Lee received her PhD from the Department of Urology and the Cellular and Molecular Biology Program at
the University of Wisconsin-Madison in 2015, under the guidance of her thesis mentor Dr. Wade Bushman. In
2017, Dr. Lee joined the University of California San Diego (UCSD) as the first Neuro-Urology postdoctoral
fellow with joint support from the UCSD Department of Urology and Rady Children's Hospital San Diego. Dr.
Lee's career goal is to be a principle investigator studying the role of prolonged pathophysiological changes in
lower urinary tracts on the hyper/hypo-sensitization of pelvic afferents and the mechanism of interplay
between urothelial progenitor cells and neurogenic factors in urinary bladder. Dr. Lee has contributed toward
diversity and equal opportunity as well as biomedical research societies. She was an Advisory Board Member
of CCTAP (Child Care Tuition Assistant Program) at Wisconsin in 2010. She was also a co-founder of SPC
(Speaking and Presenting Club) in 2017 and a trainee at the SBUR (Society for Basic Urologic Research)
Trainee Affairs Committee in 2016..
Panelists: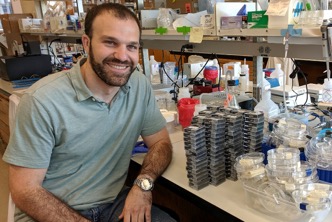 Dr. Alan Gillman is a Mutiphoton and Confocal Research Imaging Specialist for Olympus where he covers
the Southern California area. In that position, he assists research labs in both a sales and technical
support role. A native of Miami, he completed his undergraduate degree in Agricultural and Biological
Engineering from the University of Florida before heading west to complete his Ph.D. in Bioengineering
at UCSD. For his Ph.D. work, Alan studied the aberrant electrical role of amyloid peptides in lipid
membranes and their relationship to neurodegenerative diseases. As a postdoc, also at UCSD
(Microbiology), he incorporated electrophysiology and confocal microscopy to study the response of
bacterial biofilms to electrical stimulation. When outside the lab, he enjoys cooking and hiking with his
wife and dog.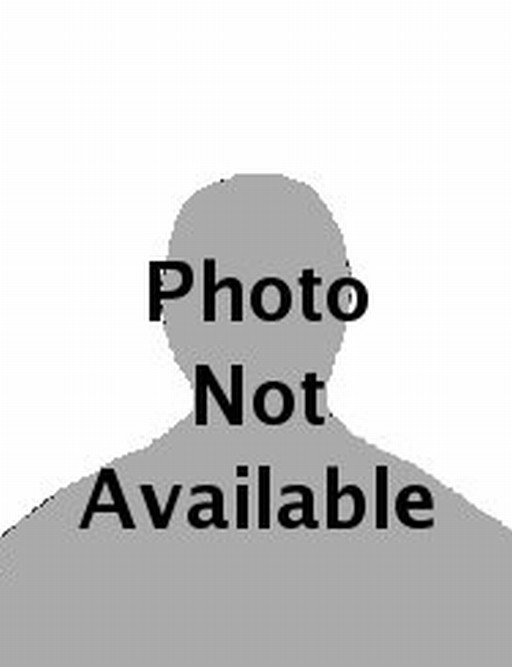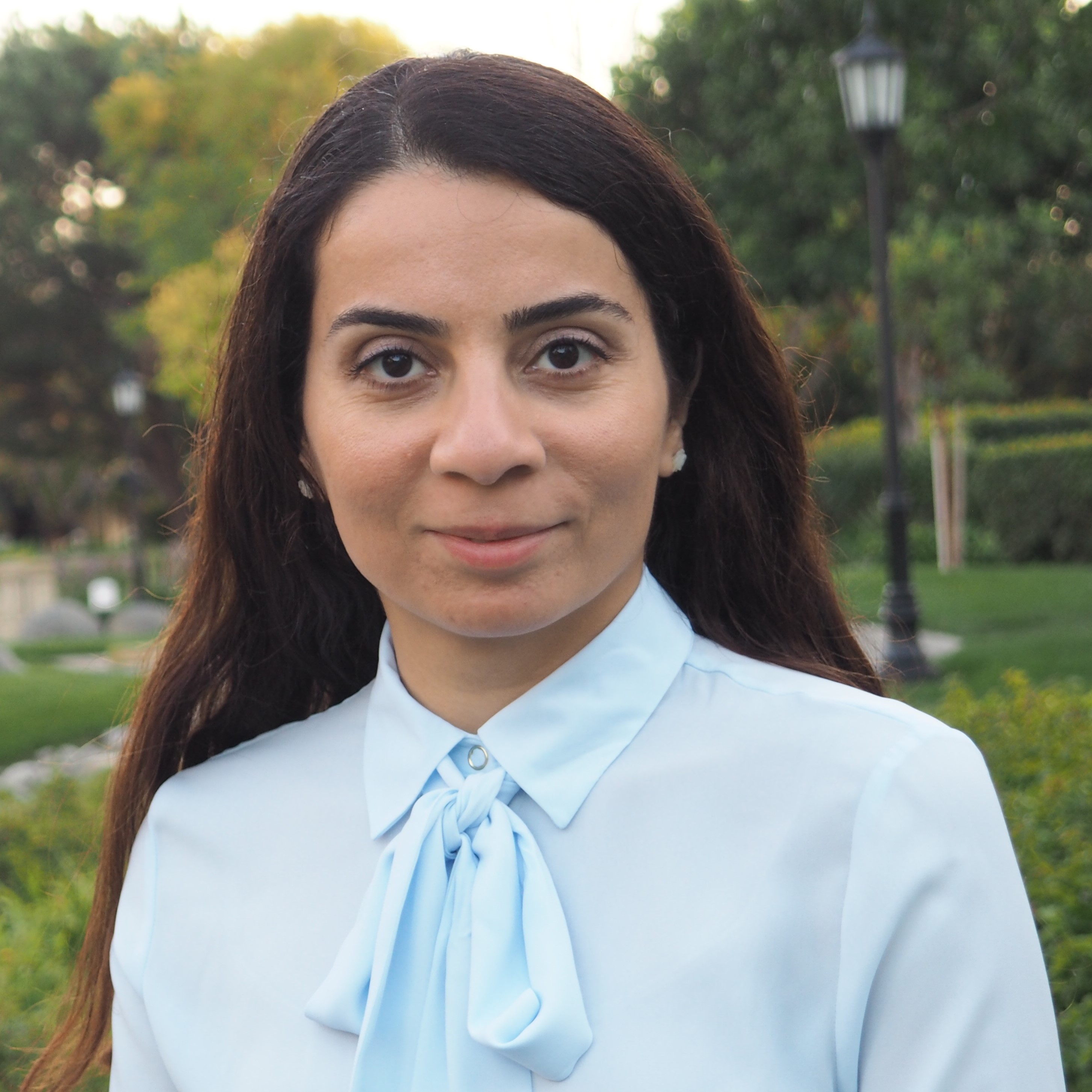 Sanaz Sadegh worked at University of California San Diego as a postdoctoral researcher before joining
Illumina in 2020. During her postdoctoral studies, she worked on developing and optimizing a novel
microscopy technology for deep-tissue brain imaging. She received her PhD in Electrical Engineering
from Colorado State University in 2017. Dr. Sadegh worked on compartmentalization of cell plasma
membrane during her doctoral studies. At Illumina Dr. Sadegh is a member of an engineering group that
is responsible for prototyping and testing Illumina genome sequencing products.
Time: 2:00 - 3:00 pm, Panel
          3:00 - 3:30 pm, Post panel networking
Location: Auditorium (Downstairs)
Click on names below to see bios and photos.
Moderator: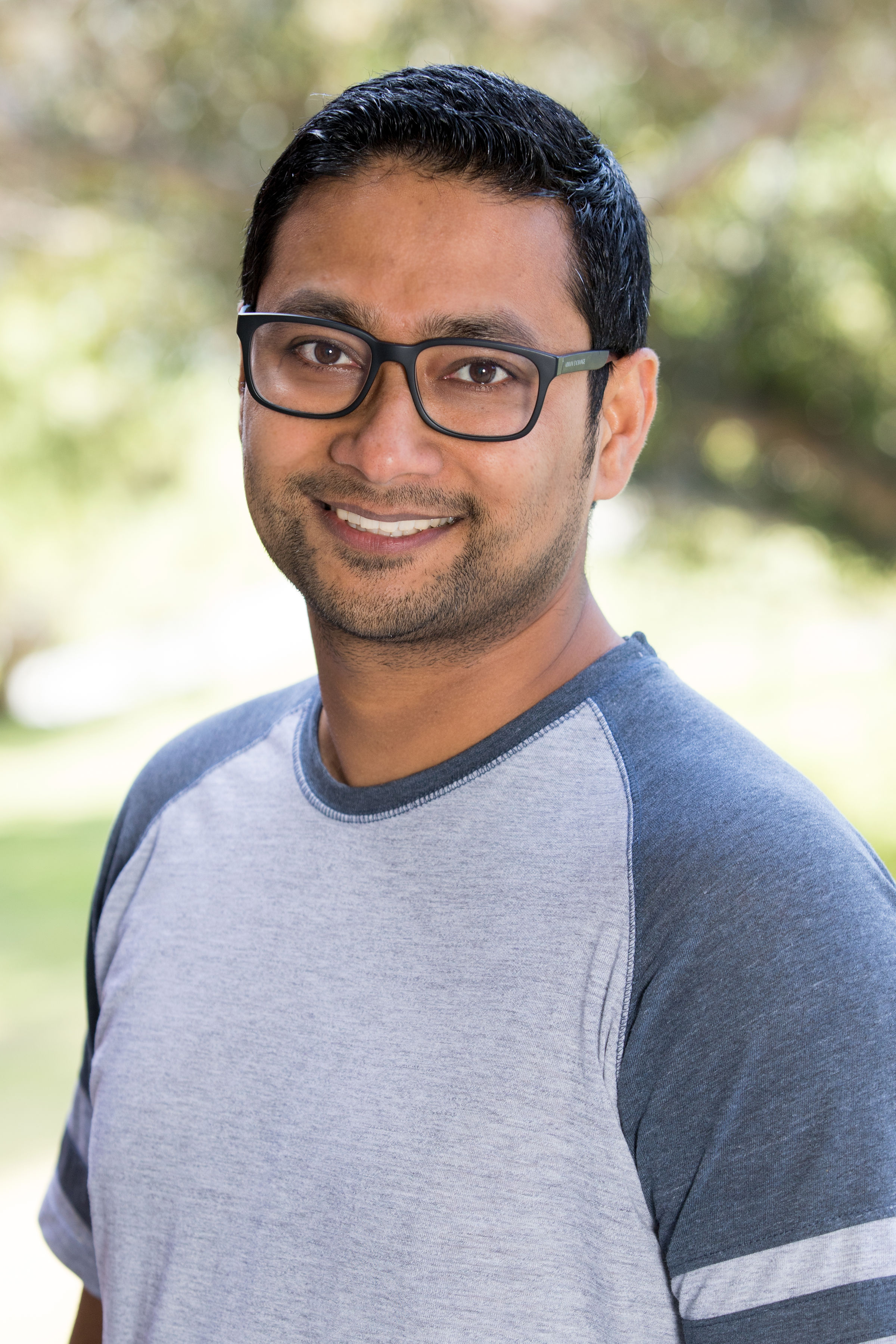 Nirakar is Postdoctoral Research Fellow in the laboratory of Dr. Tannishtha Reya at UCSD. He joined UCSD in Fall of 2017 as a Postdoc, after finishing his PhD and one year Postdoctoral training at University of Nebraska Medical Center, Omaha NE. He has more than 8 years of experience in mouse modeling and cancer research. His research largely focuses on understanding the cells of origin of Pancreatic cancer and its vulnerabilities. Recently, Nirakar has been awarded with TRDRP Postdoctoral Research Fellowship for 3 years for his work in pancreatic cancer.
Panelists: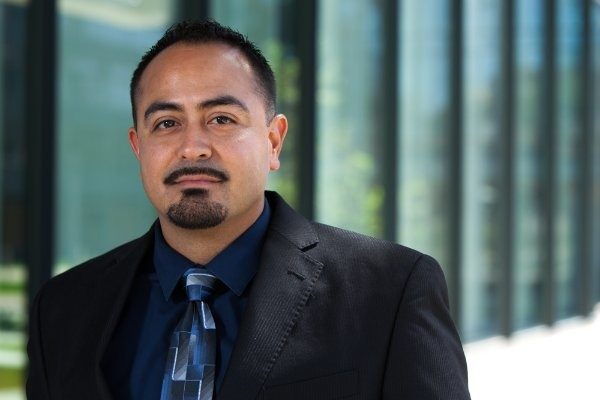 On any given Friday, you'll be sure to find one of our all time favorites, Abel, chatting up the crowd at the bar. A fellow UCSD alumnus, Abel founded UCSD Chapter of Nu Alpha Kappa, the first latino fraternity at UCSD. Si, habla espanol. After receiving his degree in biology and dedicating 12 years to academia and industry, Abel left the wet bench to pursue a career in Life Science sales. Yep, this trailblazer took the road less travelled and it has paid off in spades. He has been crushing it in Bio-tech, helping build business for numerous companies like Thermo, Ionis, Nanostring, now 10X Genomics. Looking to get the inside scoop on who are the key players in San Diego's bio-tech region. Abel's your man.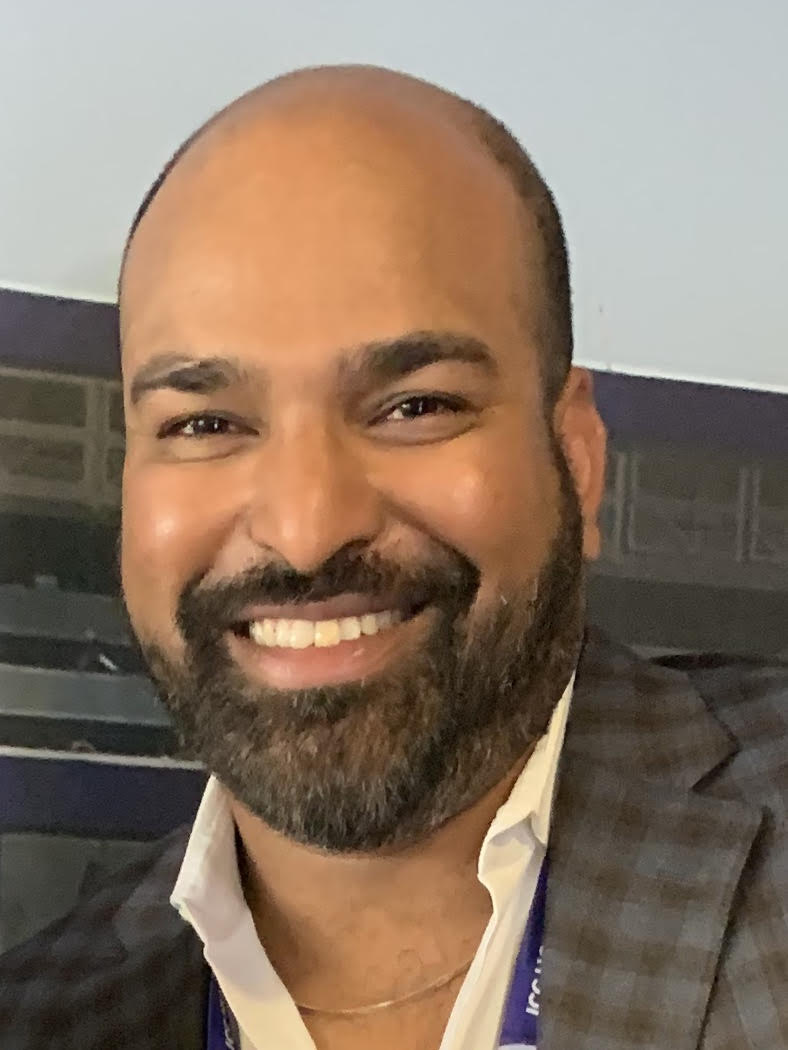 Dr. Tushar Menon completed his B.S. with dual degrees in Biochemistry and Genetics
from Michigan State University and his Ph.D. in Biological Chemistry from University of
Michigan. He completed his postdoctoral fellowship from the Salk Institute for Biological
Studies  where he applied genome editing technology to generate and study stem cell-
based models of genetic disease. He joined Vertex Pharmaceuticals in 2014 where he
is currently Sr. Program Manager, responsible for managing the portfolio of  genetic
therapies for the San Diego research site.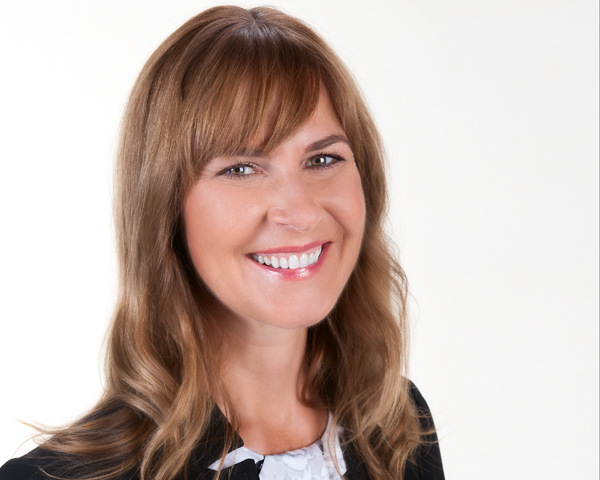 Kristin has a diverse educational background. She has a BS in Biology, a Master's in Biotechnology Management
and a Doctorate in Organizational Leadership. Kristin is a former Division I collegiate athlete whose National
Championship volleyball team was inducted into the 2018 University's Athletic Hall of Fame. Kristin is an Associate
Certified Coach (ACC) through the International Coach Federation (ICF) and a Board Certified Coach (BCC) through
the Center for Credentialing & Education, Inc. In addition, she has an Advanced Certified Personal and Executive
Coach (ACPEC) certification through the College of Executive Coaching. She is certified as an Emotional Intelligence
Coach and is authorized to administer, train and coach on several assessment tools, including Emotional Intelligence
EQ-i 2.0 and EQ 360 and StrengthsFinder. Also, Kristin has published an article in the International Journal of
Leadership Studies: "The Effects of Supervisors' Trust of Subordinates and their Organization on Job Satisfaction
and Organizational Commitment." Kristin's career specialized in transforming teams and departments into highly
successful teams at a national level primarily in the healthcare space. Kristin has successfully coached leaders and
their teams in organizations primarily in the healthcare industry. Kristin specializes in working with executives in the
sales and marketing space. Kristin started her career on the East coast, where she is from and continues to work
with executives across the US. Kristin has lived in Southern California for approximately 12 years. She currently
works as Execute Coach in San Diego Leadership Institute.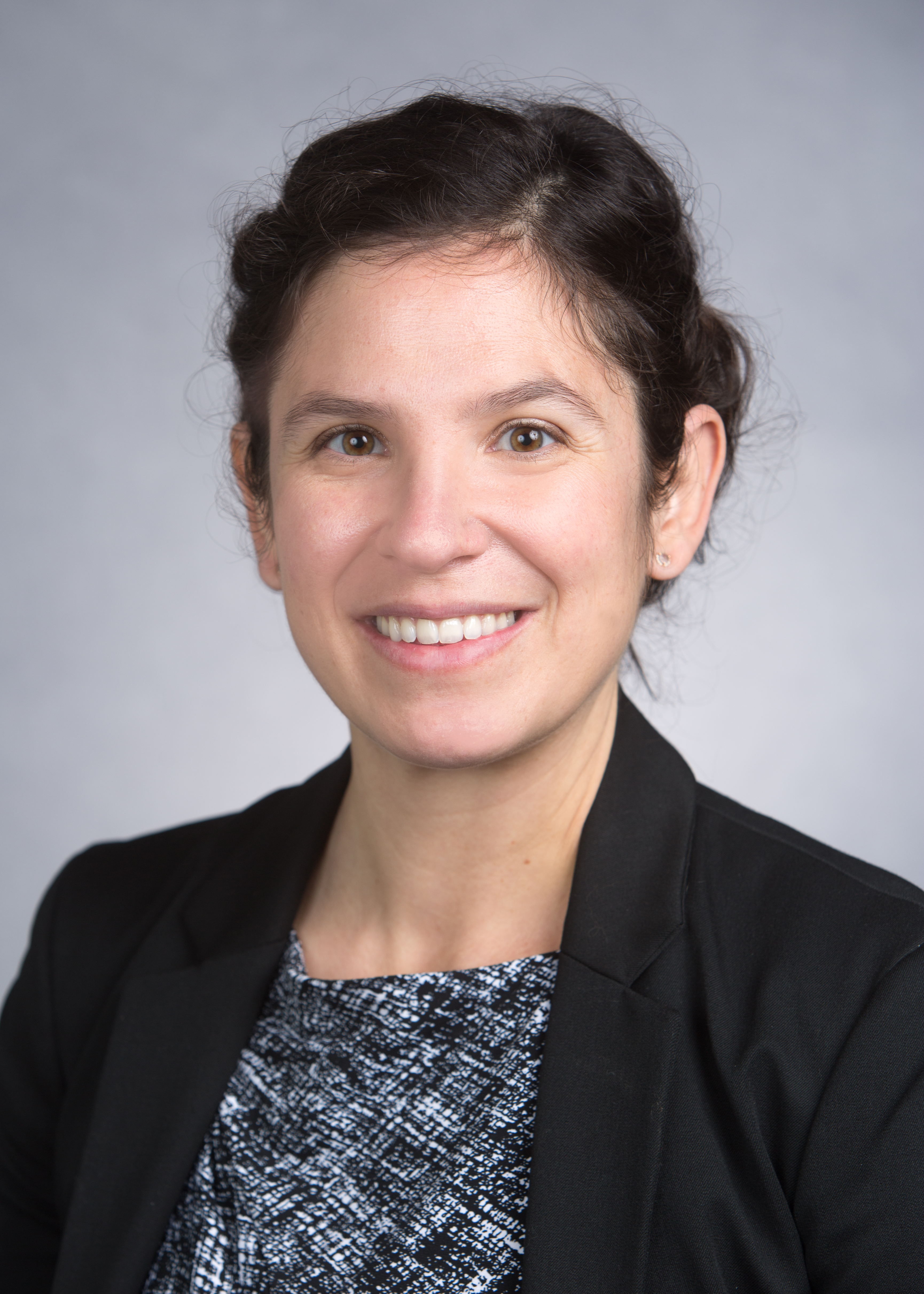 Alex joined the Health Sciences Office of Faculty Affairs (OFA) at UC San Diego in late 2018.  Alex
manages the Faculty Mentor Training Program (FMTP) for junior and senior faculty, and the Grant
Writing Course (GWC) for junior faculty. OFA is committed to evidence-based, data-driven strategies to
foster faculty success. To support this mission, Alex manages the data collection, management, and
analysis of all OFA programs, and contributes to the publication of these findings for the larger academic
medicine community. Alex monitors the Office's data integrity and accuracy, and supports the Office in
leveraging technology for greater efficiency and business intelligence. Alex trained as an Immunologist
at the University of Pennsylvania in Philadelphia and completed a postdoc in Molecular Biology at UC
San Diego. Alex's volunteer experiences with the UC San Diego Postdoctoral Association led her to her
current position.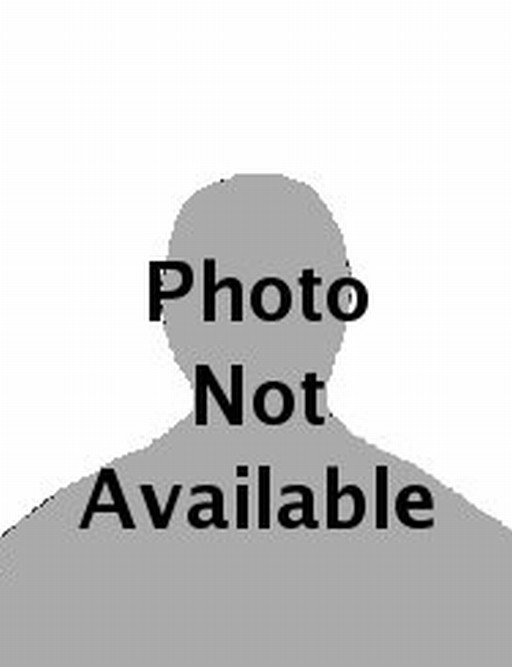 Time: 3:30 - 4:30 pm, Panel
          4:30 - 6:00 pm, Post panel networking and networking reception
Location: Roth Auditorium
Click on names below to see bios and photos.
Moderator: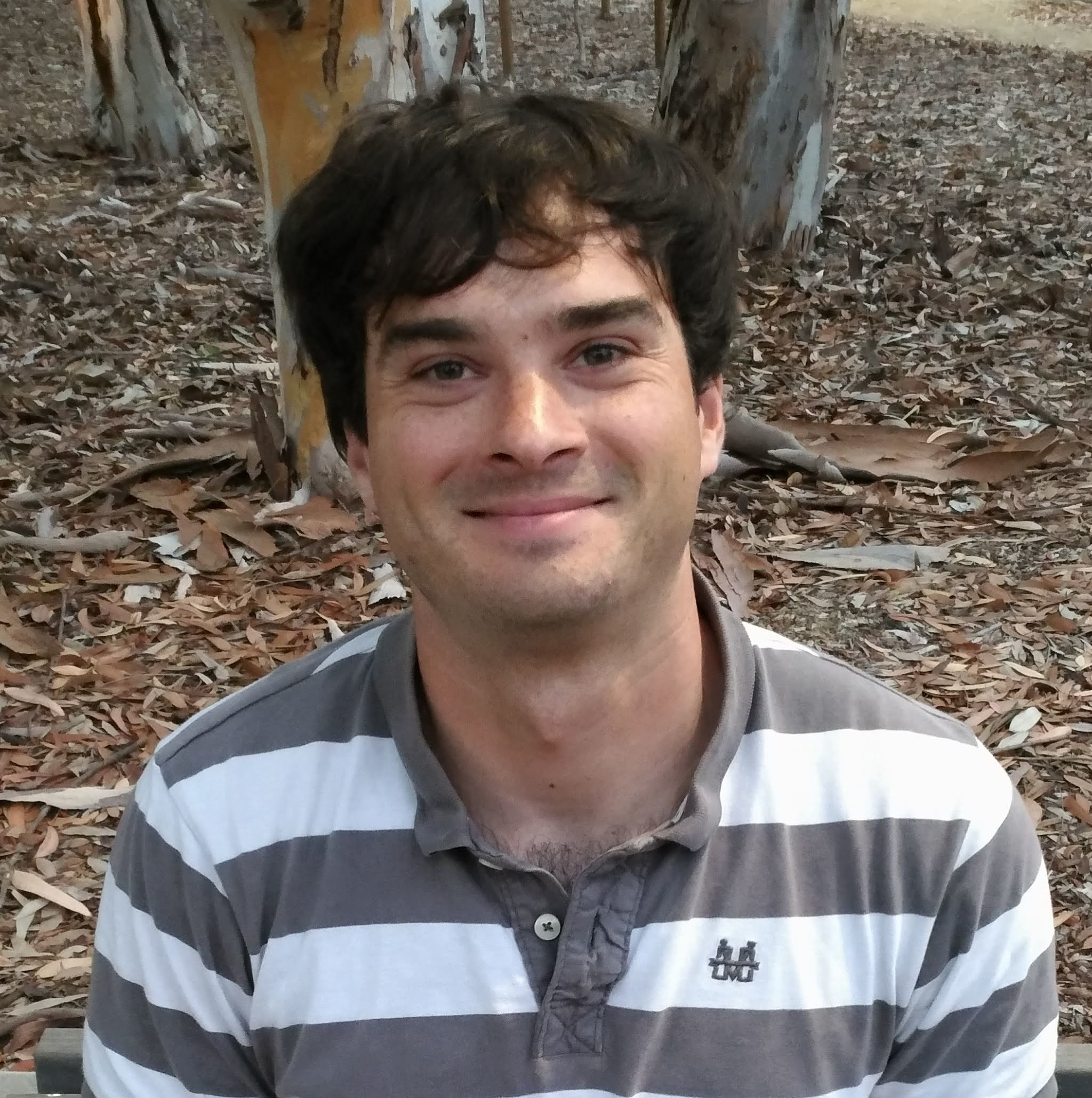 Guillaume von Gastrow received his Ph.D. in semiconductor technology from Aalto University, Finland, for his work on nanotextured silicon solar cells. He is currently postdoctoral researcher at the University of California San Diego and focuses on quantifying degradation pathways in silicon solar panels. His research interests include the study of ionic migration through dielectric films, quantification of water-induced degradation in solar panels and numerical simulations of semiconductor devices. He is a committee member for Career Development and for the Exposure to Industry Program in the Postdoctoral Association of UC San Diego. In his free time he enjoys surfing and playing the harmonica.
Panelists: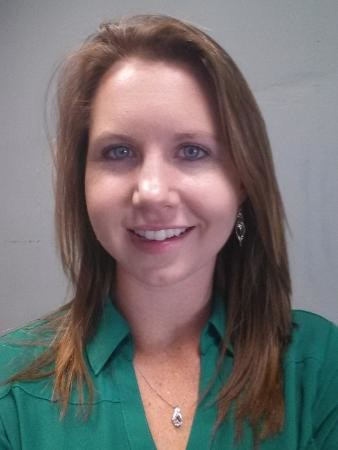 Lindsay Freeman received her doctorate in Chemical Engineering from the University of
California San Diego in April 2016. While at UC San Diego, she worked in Professor Yeshaiahu
Fainman's group, with a focus on surface-enhanced Raman spectroscopy of biomolecules. She
has worked as a scientist at Illumina since 2017, working in flow cell manufacturing for the
Process Development Transfer group. Her specialty is in metrology, where she works on quality
control instruments for manufacturing. Her personal interests include softball, tennis, and rock
climbing.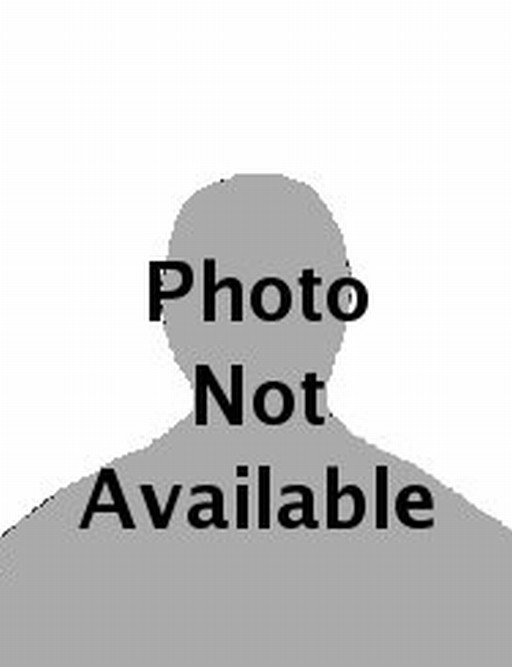 Puja Gupta obtained her Master's in Nuclear Engineering from the University of California, Berkeley. She
started her career as an Engineer in the nuclear fission division of General Atomics (GA) where she led
the economic assessment, design optimization, financial modeling, and techno-economic evaluation for
GA's next-generation nuclear reactor designs with primary focus on integrating safety, performance, and
economics. During her tenure, she contributed to numerous studies on nuclear power economics and
nuclear policy, managed R&D projects, and advised on the strategic development efforts of the division.
She currently manages the business development for GA's nuclear fusion division aimed at providing
scientific and engineering services to the magnetic fusion community. The portfolio of technologies that
she supports in this capacity include large-scale superconducting magnets for particle accelerators and
fusion devices, plasma control systems, high-performance scientific computing, diagnostics and
instrumentation for complex scientific applications, and radio-frequency components among others.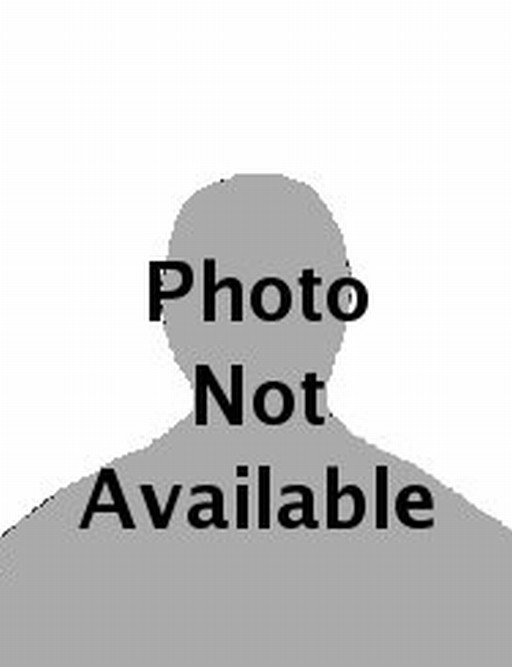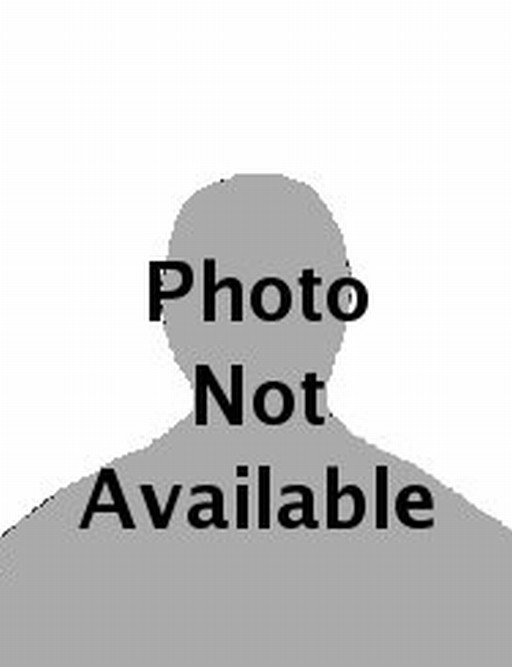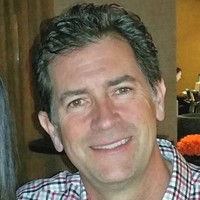 Mark Stabb received a B.S. in Mathematics and Physics, and a Ph.D. in
Engineering Mechanics from the University of Wisconsin-Madison in 1992. In
1997 he, along with three others, founded Quartus Engineering – an Engineering
Services company based in San Diego, CA.  His professional work has been
focused on the study and computational analysis of mechanical systems, with an
emphasis on computer-based physics modeling, and computer aided
engineering.  Formerly the CEO, he is currently a Technical Fellow at Quartus,
and has taught Finite Element Analysis in the Structural Engineering Department
at UCSD.
Time: 3:30 - 4:30 pm, Panel
          4:30 - 6:00 pm, Post panel networking and networking reception
Click on names below to see bios and photos.
Moderator: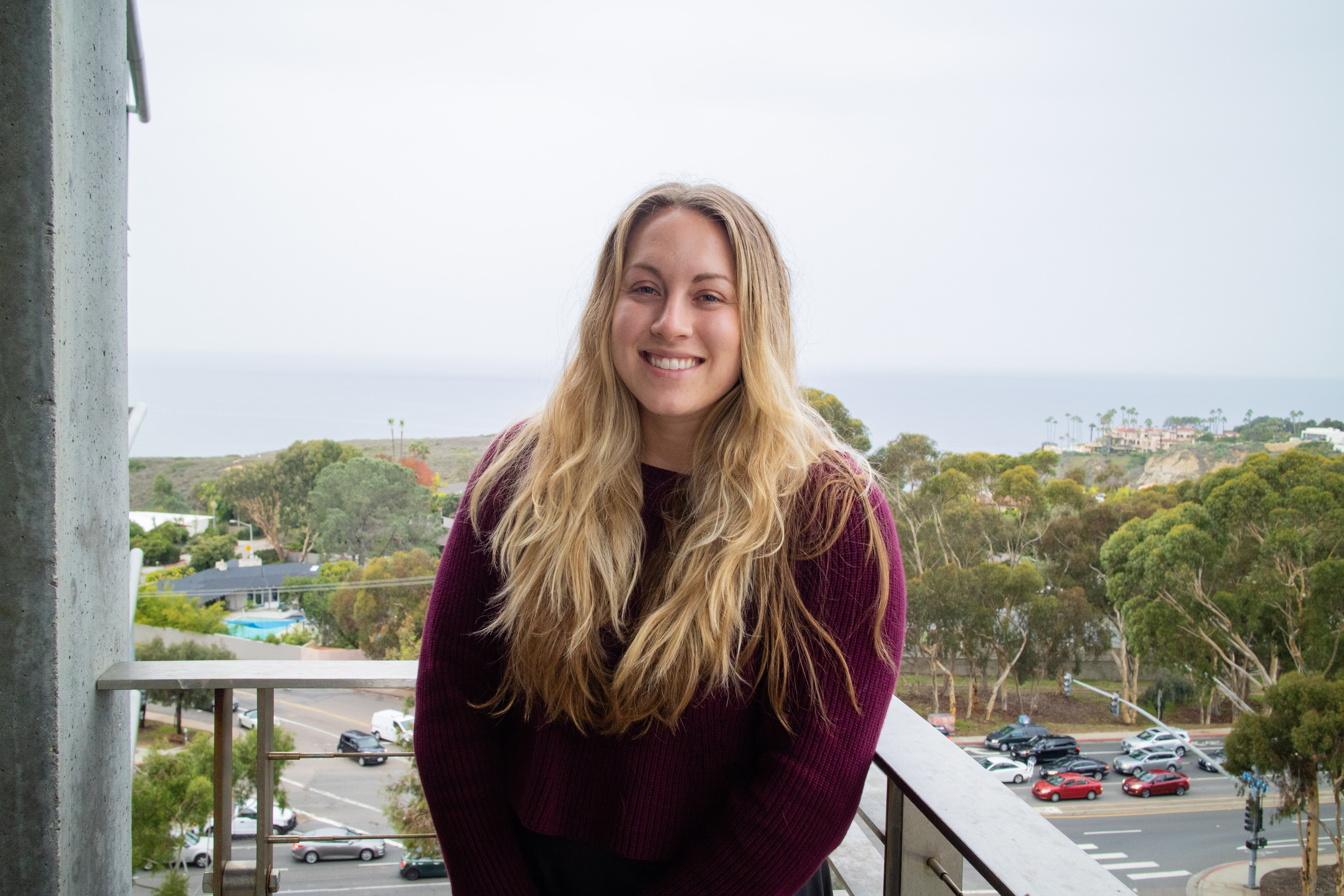 Amanda is a second year Postdoctoral Fellow in the Yelon laboratory at UCSD where
she studies vertebrate cardiac development and patterning in zebrafish, focusing
specifically on the maintenance of cellular identity. Prior to starting at UCSD in
January of 2019, Amanda received her PhD from the University of Notre Dame.
There, she utilized the embryonic zebrafish kidney to study the genetic mechanisms
of multiciliated cell development. Amanda's research interests are rooted in a deep
curiosity of how cellular diversity is acquired and maintained, and what it means for
a cell to be committed to a specific fate.
Panelists: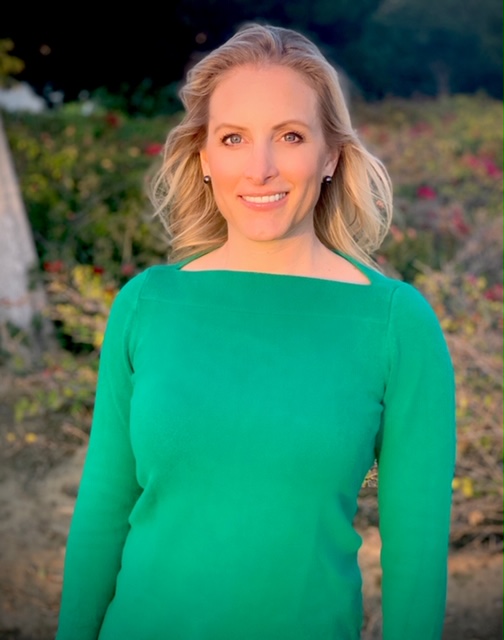 Christina serves as a Field Medical Director for Pfizer in the Dermatology division covering
southern California, Nevada and Hawaii.  She has a research background in human genetics with
a focus on autoimmune and inflammatory diseases.  Prior to her current role, she worked as a
Medical Science Liaison in the field of pharmacogenetics and genetic testing, and she continues
to have a passion for personalized medicine.  
 
Christina received her Bachelor of Science degree in Biology from Tufts University and her Ph.D.
in Human Medical Genetics from the University of Colorado where she studied the genetics of
vitiligo. She completed her postdoctoral work at National Jewish Health investigating
glucocorticoid signaling in mouse and human models of asthma, and has previously worked at
the National Institutes of Health.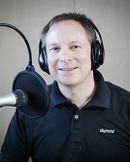 Dr. Bromann is currently Scientific Affairs lead at Illumina, Inc. - a leading developer, manufacturer, and marketer of life science tools and integrated systems for large-scale analysis of genetic variation and function. His team leverages internal and external scientific expertise to create unique digital content and services that drive genomics awareness and knowledge. Dr. Bromann is also creator and host of the Illumina Genomics Podcast, a popular podcast featuring thought leader interviews that illustrate the impact of genomics on science and medicine. Before joining Illumina, Dr. Bromann was a Medical Science Liaison in Immunosciences at Bristol-Myers Squibb. He also served as Research Manager in the Faculty of Pharmacy at the University of Helsinki, Finland's flagship university, specializing in external relations and public-private partnerships. Dr. Bromann received his Ph.D. in Neuroscience from Northwestern University and has extensive experience in scientific/medical communications and marketing, both in industry and in academia.