"What Can You Be With a PhD?"
STEM Career Symposium
Program 2019

Time: 8:30 - 9:30 am, Panel
          9:30 - 10:00 am, Post panel networking
Location: Roth Auditorium
Click on names below to see bios and photos.
Moderator: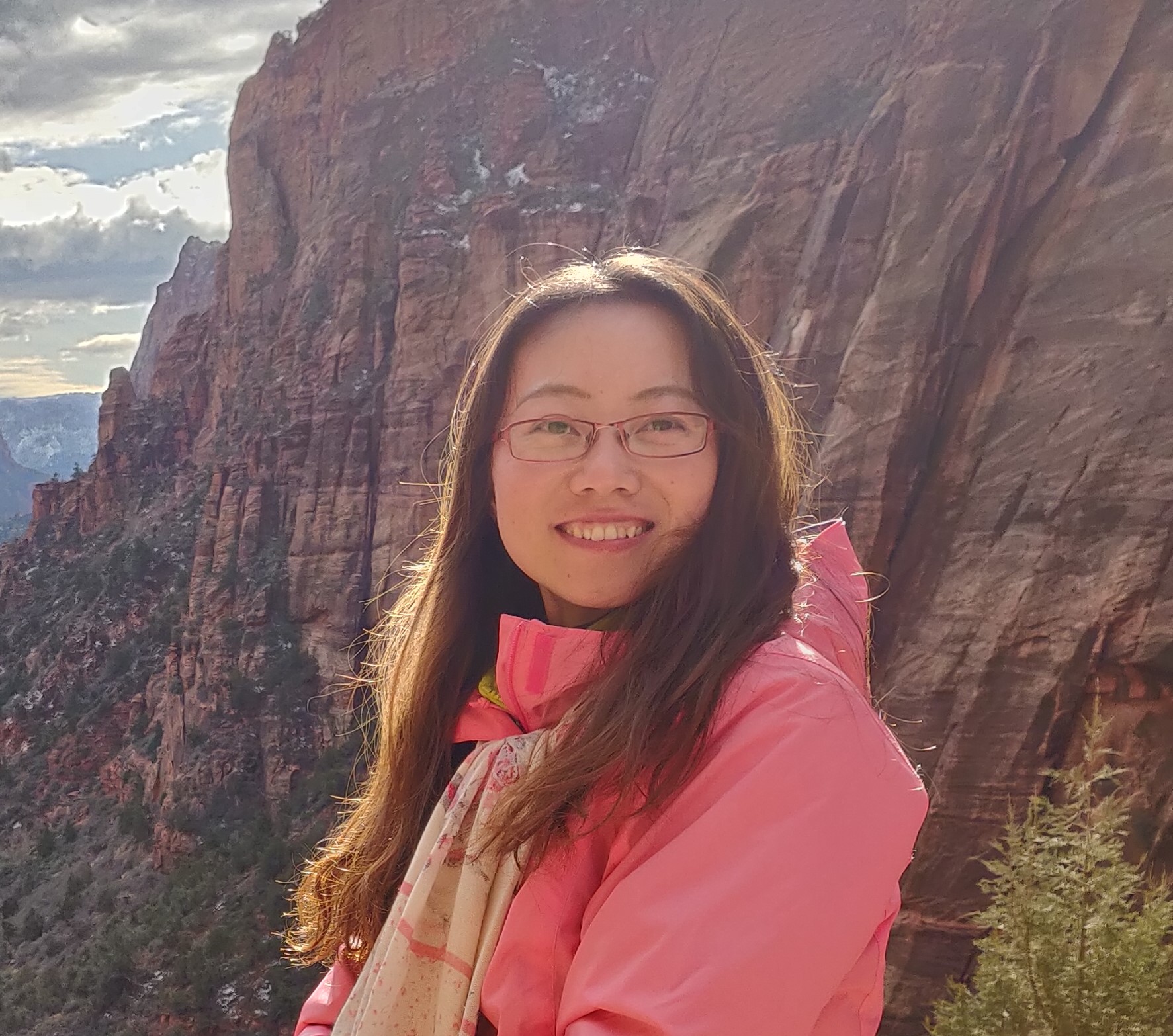 Dinghong Zhang, Ph.D is a postdoc in division of biology, UC San Diego studying spinal cord injury and synapse formation from 2018. Before joining UC San Diego, she worked as assistant investigator working on addiction in the Brain Cognition and Brain Disease Institute of Shenzhen Institutes of Advanced Technology, Chinese Academy of Sciences. She received her doctorate in neuroscience for her thesis work on visual cortical processing in a mouse model of MECP2 duplication syndrome from Institute of Neuroscience, Chinese Academy of Sciences in 2017.
Panelists: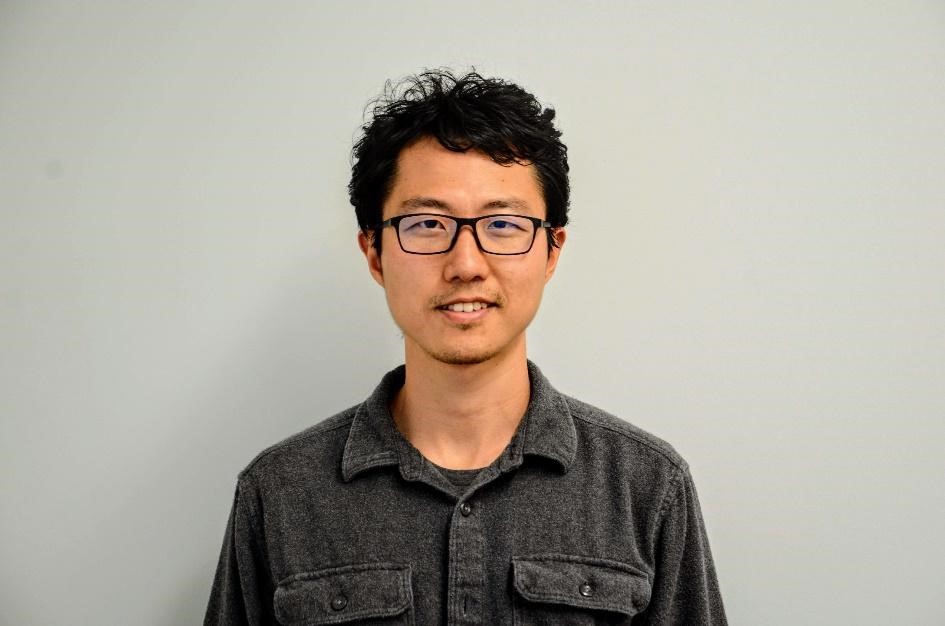 Dr. Lei Huang obtained his PhD, from Cornell University for his thesis work on the application of differential geometry and topology to systems biology modeling. Upon graduation he first worked as a contractor for Intrexon for a few months, where he built mathematical models for industrial fermentation process and used the models to help optimize the process. Afterwards he joined Human Longevity, Inc., as Machine Learning Scientist, where he has been developing disease prognostic algorithms and doing data mining on medical big data.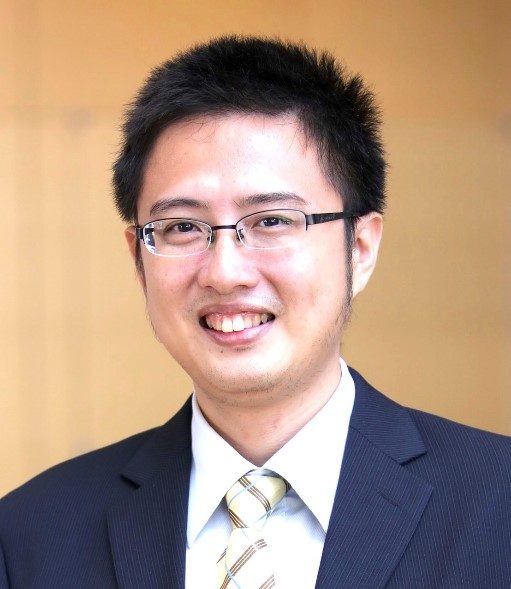 Dr. Tsung-Ting Kuo is an Assistant Professor of Medicine in University of California San Diego (UCSD) Health Department of Biomedical Informatics (DBMI). He earned his PhD from National Taiwan University (NTU) in Institute of Networking and Multimedia. Prior to becoming a faculty member, he was a Postdoctoral Scholar in UCSD DBMI and received the UCSD Chancellor's Outstanding Postdoctoral Scholar Award. He was a major contributor towards the UCSD DBMI team winning the Office of the National Coordinator for Health Information Technology (ONC) healthcare blockchain challenge, and also the NTU team winning the Association for Computing Machinery (ACM) Knowledge Discovery and Data Mining (KDD) Cup competition four times. He was awarded a NIH Pathway to Independence Award (Parent K99/R00) for a blockchain-based biomedical and healthcare study. His research focuses on blockchain technologies, machine learning, and natural language processing.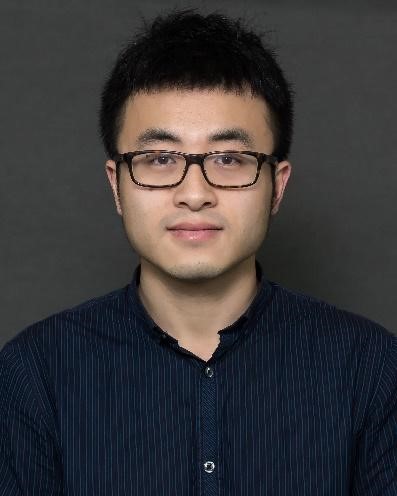 Dr. Ying joined Pfizer as a Senior Scientist of Bioinformatics in June, 2014. At Pfizer, he has applied computational analyses of high-dimensional datasets from model systems, experimental medicine and clinical trials to identify novel targets, biomarkers, mechanisms of resistance and effective therapeutic combinations through the translation of bioinformatics data. Before joining Pfizer, Dr. Ying Ding obtained his Ph.D. in Computational Biology from Joint Carnegie Mellon University - University of Pittsburgh Ph.D. program. He has published 25 papers in peer-reviewed journals involving areas such as predictive biomarker discovery, machine learning and Monte Carlo sampling with applications in various human diseases such as liver cancer, prostate cancer, major depressive disorder and late life depression. He also acts as a co-inventor of 1 patent application on using fusion transcripts to predict prostate cancer recurrence. Before his Ph.D., Ying Ding obtained his Bachelor degree of Engineering in Bioinformatics in Huazhong University of Science and Technology in China.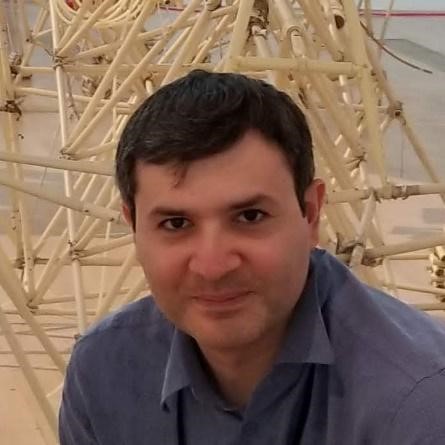 Nima Bigdely-Shamlo obtained his Ph.D. from University of California, San Diego for his dissertation work on large scale multi-study EEG data analysis in 2014. In the same year, he co-founded Syntrogi (dba Intheon), as chief technology officer (CTO), to build a cloud-based platform for brain-computer interaction and large-scale EEG analytics. In 2015 he became chief data officer (CDO) at Intheon. In 2018 he joined Teradata as Principal Deep Learning Data Scientist. He also holds an adjoint associate professor position in Computer Science at University of Texas at San Antonio. He has published over 40 peer-reviewed articles, gathering 1300 citations.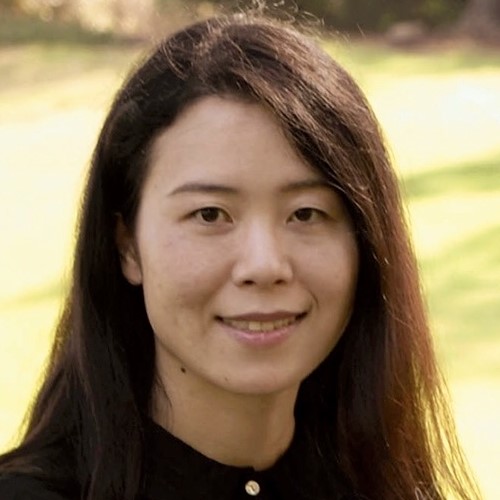 Runquan Zhang is a Curation Scientist at Rancho BioSciences, a leading biomedical data curation company in the US based here in San Diego. She has highly comprehensive preclinical R&D experience in cutting-edge drug discovery, regenerative medicine, immunology, neuroscience, genomic sequencing, antibody engineering and in-vitro diagnostics. She is currently principle consultant of a multi-year metadata management project for a client fortune 500 global pharmaceutical company. She received her Bachelor's degree in Biochemistry from East China University of Science & Technology in Shanghai, and her Master's degree in Molecular Biology from San Diego State University. She has completed her PhD and postdoctoral training in Molecular Medicine & Integrated Biosciences at Sanford Burnham PrebysMedical Discovery Institute, and was among the key investigators of multiple studies in drug discoveries targeting infectious, oncological and neurodegenerative diseases.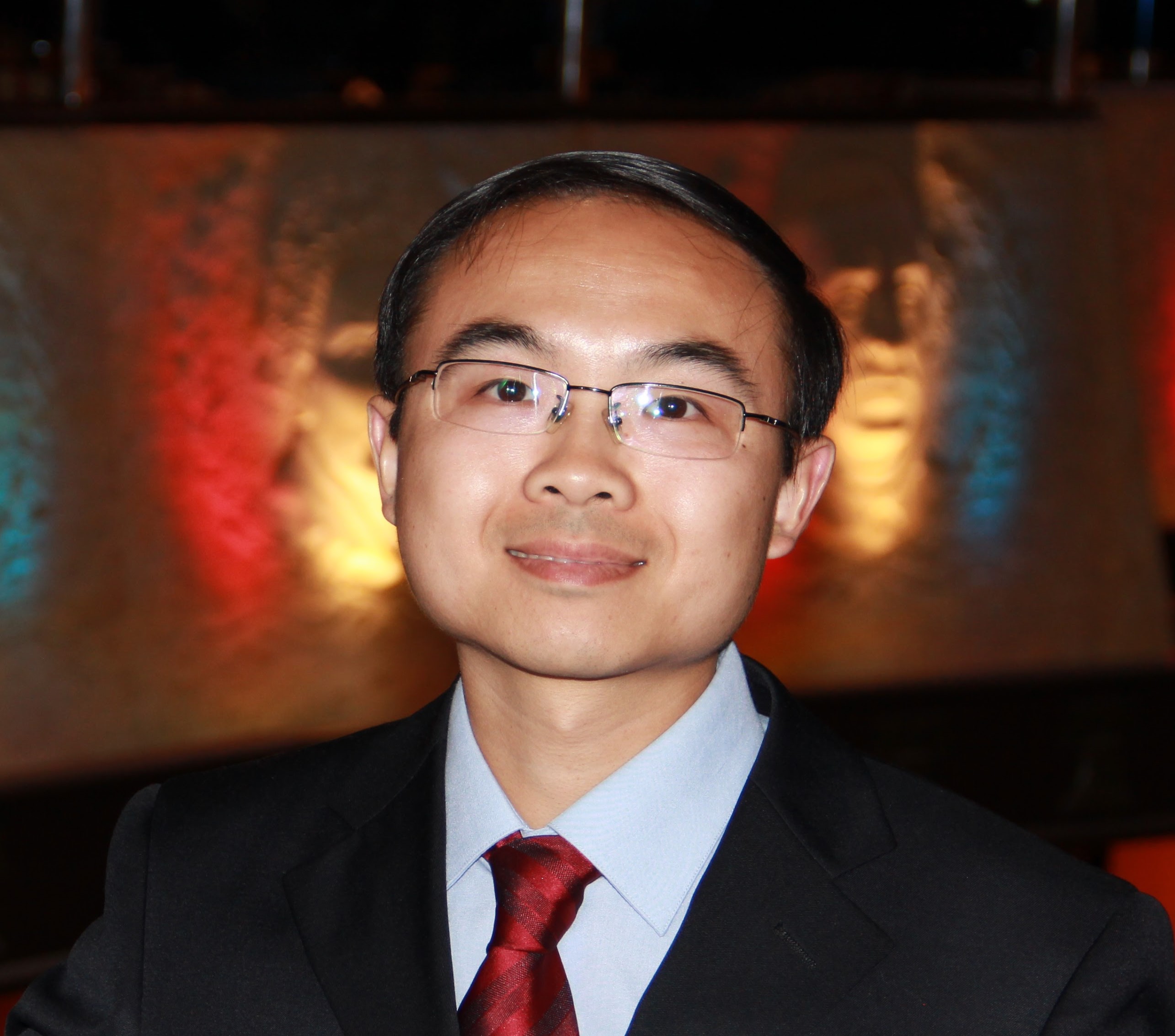 Bike Xie is currently a director of engineering in Kneron Inc, San Diego. He is and has been working on system architecture design for AI chip, deep learning model compression, and algorithm design for deep learning applications. He received his B.S. degree in electronic engineering from Tsinghua University, Beijing, in 2005. He received his M.S. and the Ph.D. degrees in electrical engineering from the University of California, Los Angeles in 2006 and 2010 respectively. At UCLA, he worked on a broad range of research topics including capacity regions and encoding schemes for broadcast channels, download-time regions for peer-to-peer networks, packet coding and exchange for broadcast networks, universal turbo codes for space-time channels, and channel code design for optical communications. Dr. Xie then joined Marvell Semiconductor Inc., Santa Clara in 2010. At Marvell, he led a system team design physical layer systems and specifications for 6Gbps to 112Gbps SerDes systems, and capacitive touchscreen systems. Since 2017, he has been with Kneron Inc.
Time: 8:30 - 9:30 am, Panel
          9:30 - 10:00 am, Post panel networking
Location: Auditorium (lower Conference room)
Click on names below to see bios and photos.
Moderator: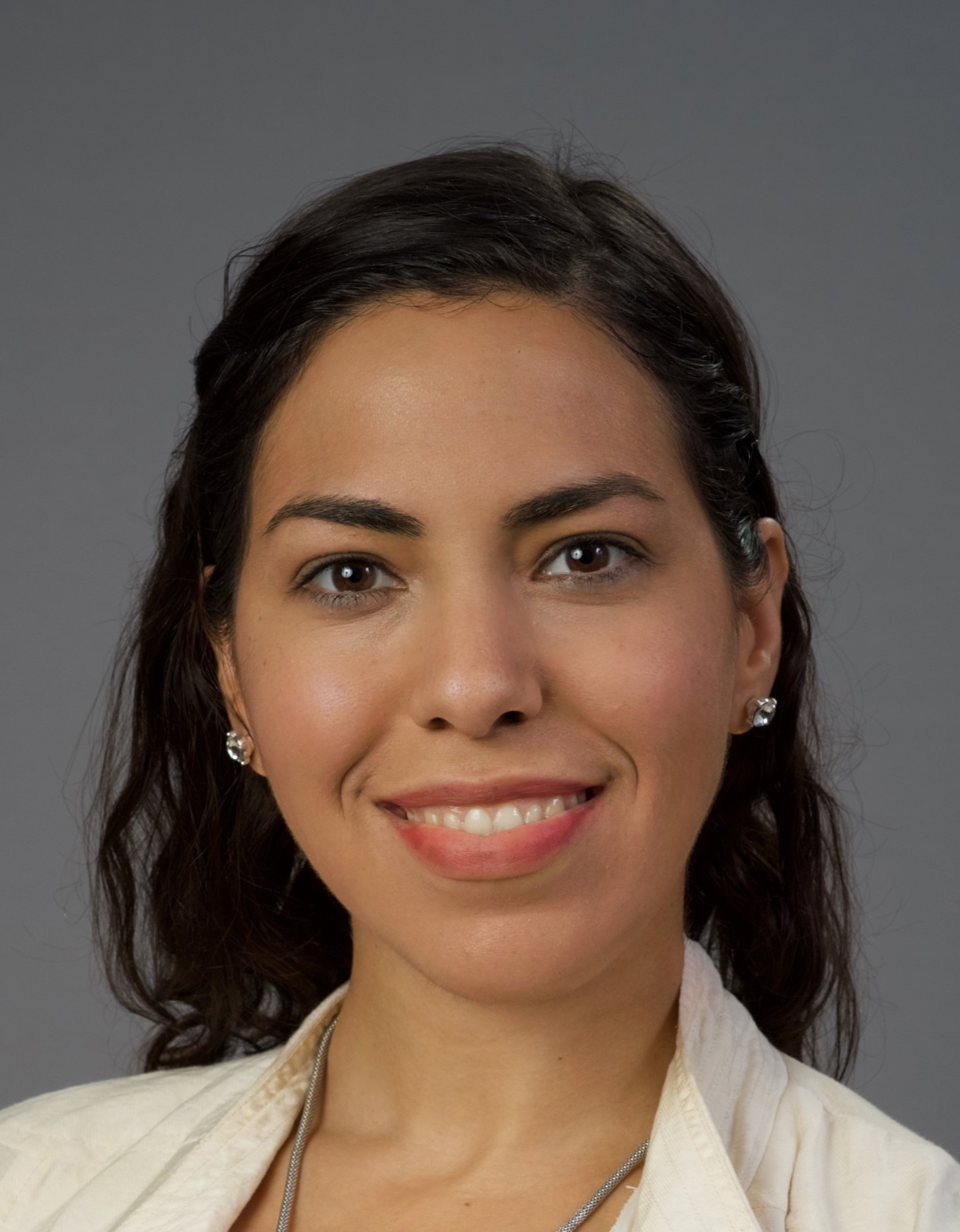 Nelly El-Sakkary is a postdoctoral researcher at UCSD's Skaggs School of Pharmacy and Pharmaceutical sciences. She is also the Vice-Chair of the Postdoc Association (PDA) Exposure to Industry Program (EIP). She received her PhD from McGill University, Montreal, Canada, in Molecular Parasitology. Her current research focuses on High-Content screening and RNA-Sequencing, using chemical and genomic approaches to identify drugs to treat infectious disease. Nelly is interested in new science technology and, as a postdoc and scientist, and having interned at UCSD's Office of Innovation and Commercialization, she has an interest in science policy.
Panelists: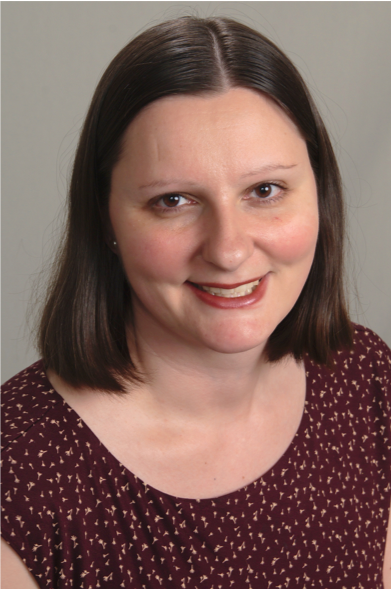 Adriana Bankston is a Policy & Advocacy Fellow at The Society for Neuroscience (SfN). In this role, she provides staff support for special and on-going projects, including SfN's annual lobby event and the society's annual meeting. She is also a Policy Activist at Future of Research, a nonprofit organization with a mission to champion, engage and empower early career researchers (ECRs) with evidence-based resources to improve the scientific research endeavor. In 2016, she was involved in a study on the national landscape of postdoctoral salaries as part of Future of Research. She then developed an interest in more broadly improving training and policies affecting ECRs at the national level. To this end, she is also the Director of Communications & Outreach at the Journal of Science Policy and Governance (JSPG), whose goal is to engage ECRs in writing policy pieces in multiple policy areas. Her overall goal is to pursue a career in science policy geared towards improving the research enterprise by empowering ECRs. Adriana received her Bachelor's Degree in Biological Sciences from Clemson University and her PhD in Biochemistry, Cell and Developmental Biology (BCDB) from Emory University. She can be reached via LinkedIn (https://www.linkedin.com/in/adrianabankston/) or Twitter (@AdrianaBankston).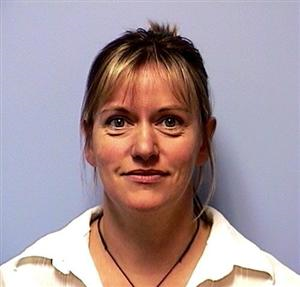 Alison is a pharmaceutical development and Regulatory Affairs professional with over 20 years of experience leading, managing, and actively contributing to the successful design and implementation of full spectrum global regulatory submissions and clinical trials, and supporting state of the art regulatory and development strategies. She is currently working as a Global Regulatory Lead in Pfizer Regulatory Affairs with focus on progressing innovative oncology products to approval in the US and rest of world (ROW) markets. Before coming to Pfizer, she worked for a small US biotechnology company and UK contract research organization. She has successfully interacted with health authorities in the US (centers for drugs and biologics), Europe (European Medicines Agency [EMA] and individual countries), Canada, Japan, and numerous other ROW countries. She was an invited speaker and panelist at FDA's Accelerating Anticancer Agent Development and Validation (AAADV) workshop in May 2018 and has supported review of numerous FDA guidance documents. She has a BSc from the University of Aberdeen (Scotland), PhD from the University of Edinburgh (Scotland), and MSc in Food and Drug Law from San Diego State University (SDSU) and, during 2018, taught in Regulatory Affairs courses at the University of Copenhagen and University of San Diego (UCSD). She is a member of the Regulatory Affairs Professional Society (RAPS), Drug Information Association (DIA), American Society for Clinical Oncology (ASCO), and Biotechnology Innovation Organization (BIO).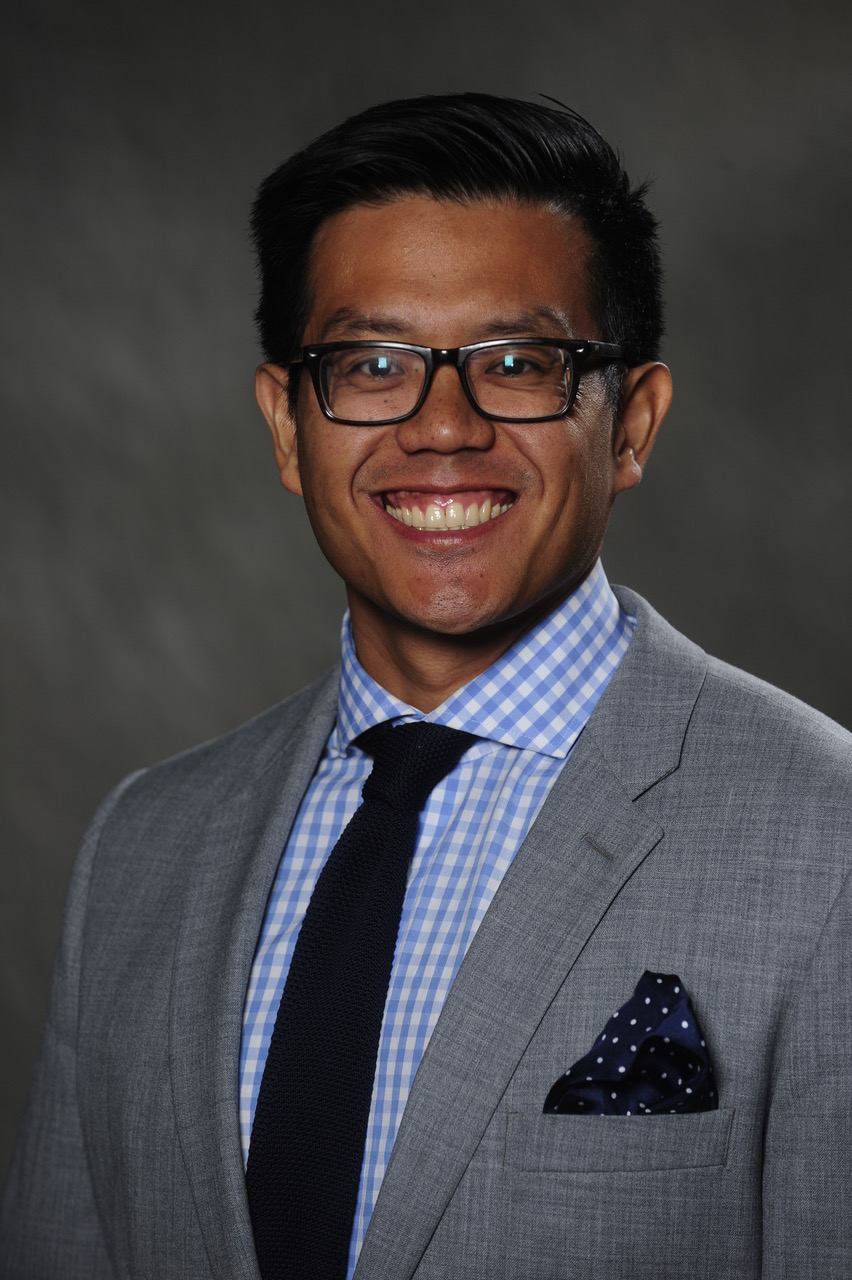 Vince is a Postdoctoral Fellow in the UC San Diego Pulmonary Imaging Lab in the Department of Medicine and is a finalist for the American Association for the Advancement of Sciences (AAAS) Science and Technology Policy Fellowship, in Washington DC. Vince is a former UCSD Track and Field athlete and his PhD dissertation in cardiopulmonary exercise physiology shaped his interest in science policy. His work showed that patients with mild Chronic Obstructive Lung Disease (COPD) are more sick than previously appreciated, but currently, Medicare only funds pulmonary rehabilitation for moderate-to-severe COPD patients. Vince's career goal is to impact society by supporting science away from the bench.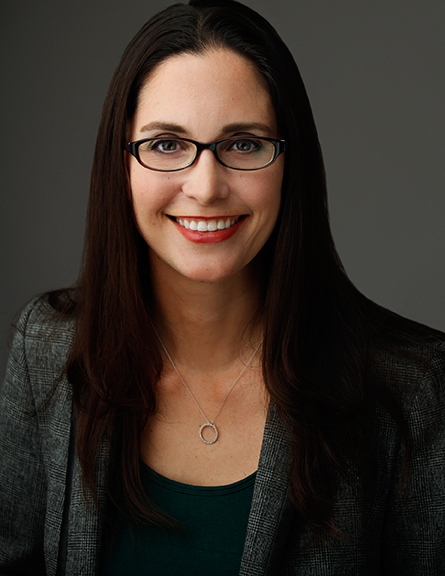 Allison is a former FDA reviewer who is an expert in regulatory submissions, quality systems, and biocompatibility evaluation. She started AcKnowledge Regulatory Strategies in order to serve clients who manufacture implantable and other patient-contacting medical devices. She received her Ph.D. in Neuroscience from Stanford University and her B.A. in Molecular and Cell Biology from University of California, Berkeley. She received her Regulatory Affairs Certification (US) in 2014. While working at FDA as a biologist and reviewer in the Office of Device Evaluation, she acted as a lead reviewer and consult on 510(k) Premarket Notifications, Investigational Device Exemption (IDE) applications and Premarket approval (PMA) submissions. Her specialty was in biocompatibility requirements for implanted devices. She also researched neurotoxicity and systemic toxicity of medical devices in the Office of Science and Engineering Labs in support of FDA recognized ISO and ASTM standards. After her time at FDA, she worked as a project manager and regulatory affairs manager at an in vitro diagnostic device company, as well as a senior regulatory specialist and director of regulatory affairs at two consulting firms. Allison has worked with clients from all around the world whose companies range from small 2 person startups to large firms with over 40,000 employees. She has worked on a diverse assortment of devices, including orthopedic devices (spine, hip, knee, and other skeletal implants), bone void fillers, general hospital devices, urological devices, dental implants, in vitro diagnostic devices, wearable technology, combination products, mobile medical applications and neuro-stimulating devices.
Time: 10:00 - 11:00 am, Panel
          11:00 - 11:30 am, Networking
Location: Roth Auditorium
Click on names below to see bios and photos.
Moderator: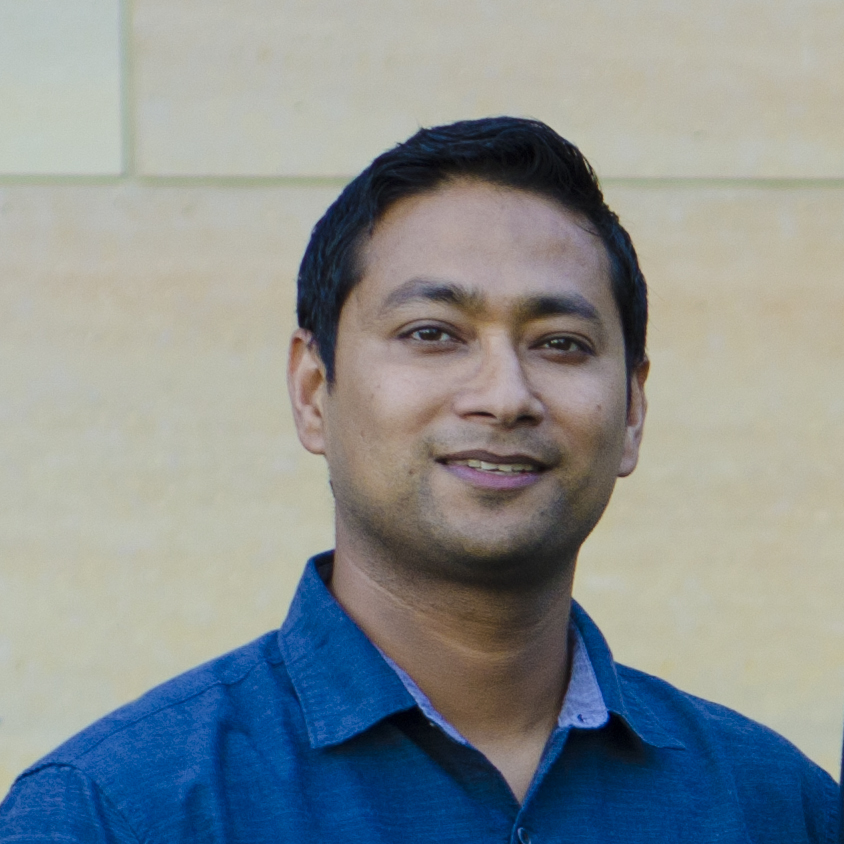 Nirakar is Postdoctoral Research Fellow in the laboratory of Dr. Tannishtha Reya at UCSD. He joined UCSD in Fall of 2017 as a Postdoc, after finishing his PhD and one year Postdoctoral training at University of Nebraska Medical Center, Omaha NE. He has more than 8 years of experience in mouse modeling and cancer research. His research largely focuses on understanding the cells of origin of Pancreatic cancer and its vulnerabilities. Recently, Nirakar has been awarded with TRDRP Postdoctoral Research Fellowship for 3 years for his work in pancreatic cancer.
Panelists: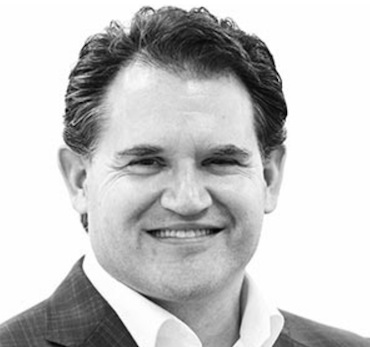 I have very extensive lifetime experience there, I was a research professor at UCLA for 20 years, in multiple disciplines, bio (genetics and genomics) engineering  (nuclear fusion reactor design, semiconductor device design) and data science (computational physics and numerical algorithm development) ,  led some very large scale R&D programs in industry at Life Technologies (architecting $1B - scale DNA sequencing tech programs, Architecting $1B - scale national genomics programs) & Human Longevity (CTO Under Craig Venter, and I created and led the Precision Oncology Program), and presently at my own startup company Roswell where I am CSO / co-founder and I also run the internal R&D program with a 20-person team. From my own R&D work, I have 90 publications across those three different disciplines, about 17,000 citations and H-index of 49, as well as giving nearly 100 invited lectures and 80 poster presentations.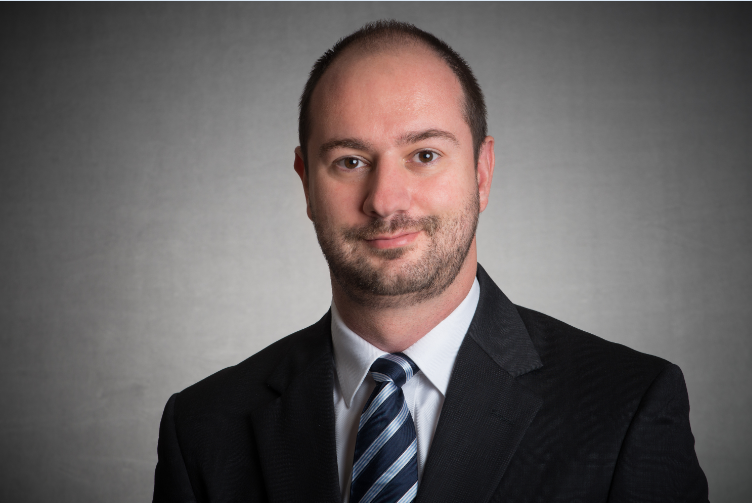 Dr. Jeffrey Schmidt is a member of Morrison & Foerster LLP's Patent Group. His practice focuses on patent prosecution in the areas of life sciences, biotechnology, and pharmaceuticals. His practice also involves conducting IP due diligence, including patentability, freedom-to-operate, and IP landscape analyses.

Dr. Schmidt has research experience in the fields of genetics, biochemistry, cell and molecular biology, cancer biology, and immunology. He was awarded a Department of Defense predoctoral fellowship to investigate, using cell and animal models, the role that certain cytokine signaling pathways play in the development and progression of breast cancer, and to identify novel strategies for prevention and treatment.

Prior to joining Morrison & Foerster, Dr. Schmidt was a corporate counsel extern for the Whirlpool Corporation, a legal intern for the University of Notre Dame's Intellectual Property and Entrepreneurship Clinic, and a summer associate with Morrison & Foerster for two summers. He also externed as a patent examiner for the United States Patent and Trademark Office, and interned in technology transfer at the University of Nebraska Medical Center.

Dr. Schmidt earned his J.D. summa cum laude from the University of Notre Dame Law School, where he was the executive articles editor for the Notre Dame Law Review, and a member of the moot court board. He received his Ph.D. in cancer research from the University of Nebraska Medical Center, his M.B.A. from the University of Nebraska at Omaha, and his B.A. in biology from Saint John's University.

Dr. Schmidt is admitted to practice before the United States Patent & Trademark Office.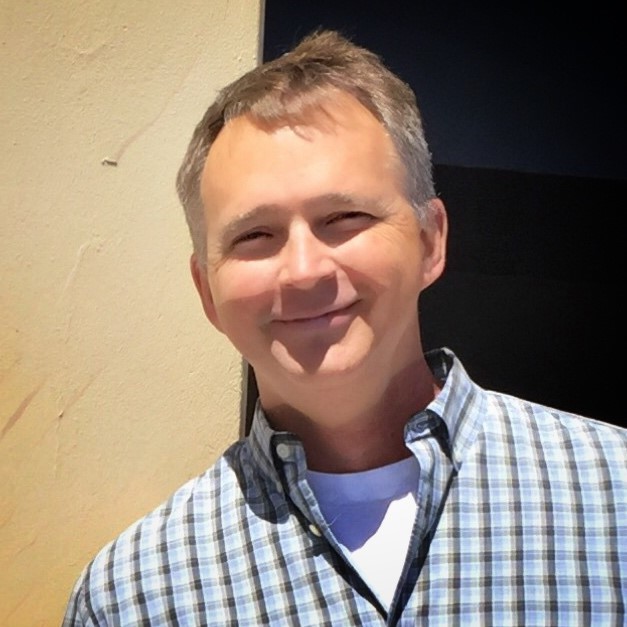 Dr. Skip Cynar is a Senior Manager in UC San Diego's Office of Innovation & Commercialization where he manages and commercializes a portfolio of intellectual property rights developed by UCSD researchers. Over the past seven years Dr. Cynar has commercialized 40 different UCSD technologies to 70 companies in more than 100 separate license agreements, including eleven start-ups.  Previously, Dr. Cynar received his Ph.D. from UC San Diego and enjoyed a career in science-technology-medical publishing before returning to UC San Diego in 2009 when he obtained a professional certificate in intellectual property.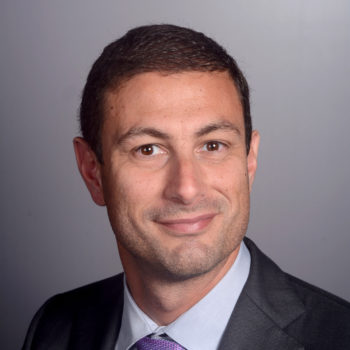 Mauro is the founder of Abilita Bio, Inc. and inventor of the EMP(tm) technology it was formed around. He has gained significant experience over 18 years of leading and contributing to membrane protein programs, especially with GPCRs, performing protein chemistry, protein engineering, crystallography and structure based drug design. Mauro has authored eighteen peer-reviewed scientific articles, including publications in Cell, Nature, PNAS, and JACS. He received his Ph.D. from the Max Planck Institute under Nobel laureate Prof. Hartmut Michel and carried out his postdoctoral studies as a Pfizer fellow in the Stevens lab at the Scripps Institute (TSRI), widely regarded as the world's top lab for GPCR structural studies. Mauro also worked as a Scientist at Receptos, Inc. and has consulted for Eli Lilly & Company.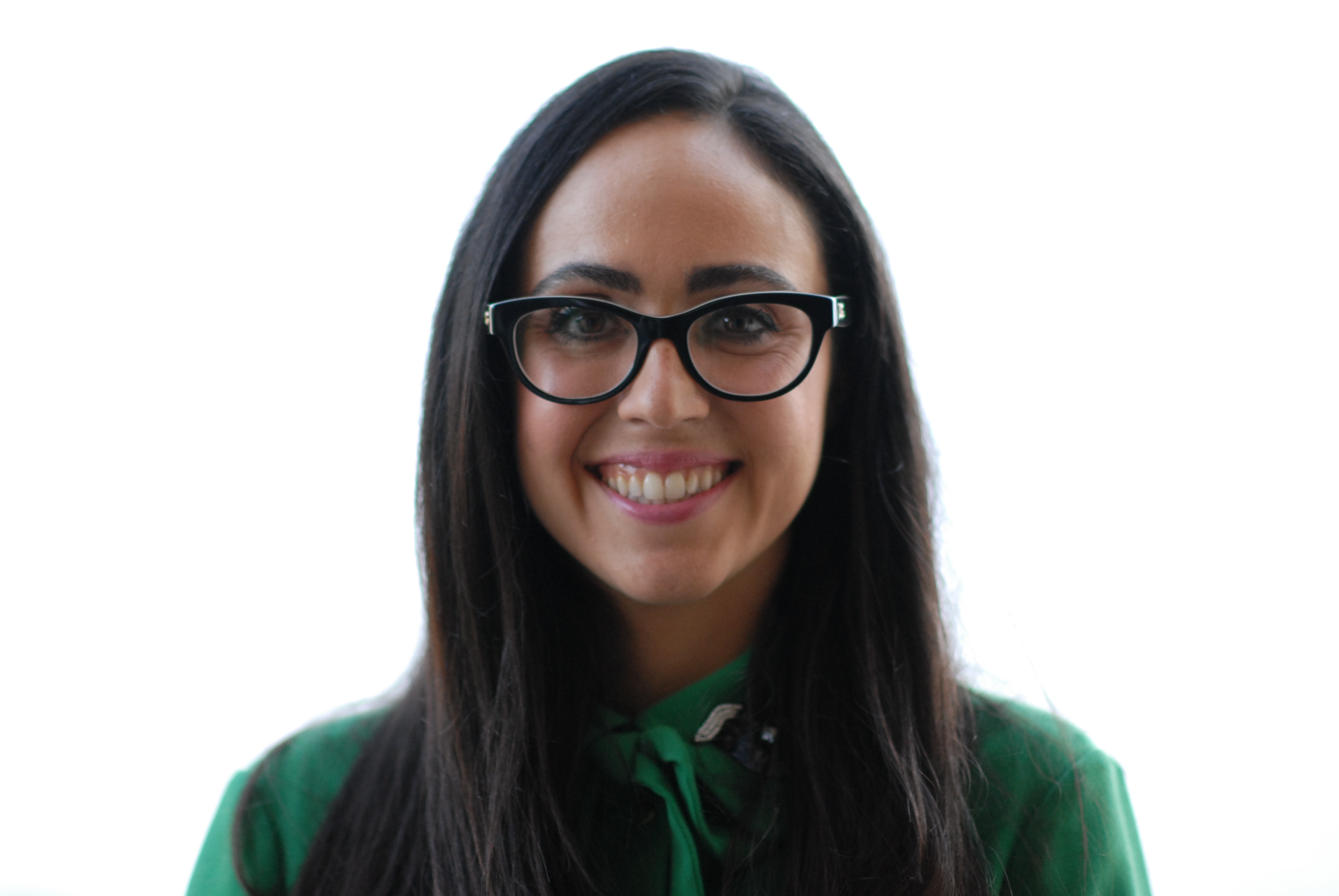 Stephanie Culler, Ph.D., is the co-founder and CEO of Persephone Biome, a business taking a unique approach to gut microbiome health, understanding and leveraging the rich metabolic capabilities of the microbes themselves to develop better therapeutic drugs. Dr. Culler oversees the company's strategic growth and directs the discovery, and product development platforms of the company. She is also a recent graduate of the prestigious Y Combinator accelerator and has spoken at TEDx San Diego. Dr. Culler has over a dozen publications and patents on synthetic biology and microbial based technologies.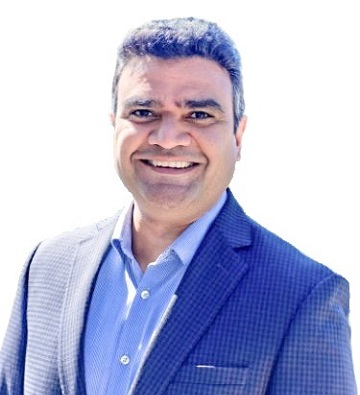 Dr. Suresh Chintalapati is the Founder, President and Chief Business Officer of Triangulum Biopharma, a pre-clinical Contract Research Organization in San Diego. Dr. Chintalapati is also the Founder and Chairman of Mabgenex, a biologics based discovery company focused on drug discovery and diagnostics. Dr Chintalapati served on the board as Chief Strategic Adviser for GenomeSense, a Global Molecular Diagnostics Institute. Prior to his entrepreneurial adventures, Dr Chintalapati held various Commercial and Business Development positions at Sanford Burnham Prebys Medical Discovery Institute, Illumina and Pathway Genomics. Dr Chintalapati is an accomplished scientist with 15 years of research experience in Molecular Biology and Immunology, with over a dozen peer reviewed publications. Dr Chintalapati's post doctoral research was at Sanford Burnham Prebys Medical Discovery Institute, La Jolla, California. Dr Chintalapati has an MS in Biotechnology, PhD in Molecular Biology and an MBA.
Time: 10:00 - 11:00 am, Panel
          11:00 - 11:30 am, Networking
Location: Auditorium (Downstairs)
Click on names below to see bios and photos.
Moderator: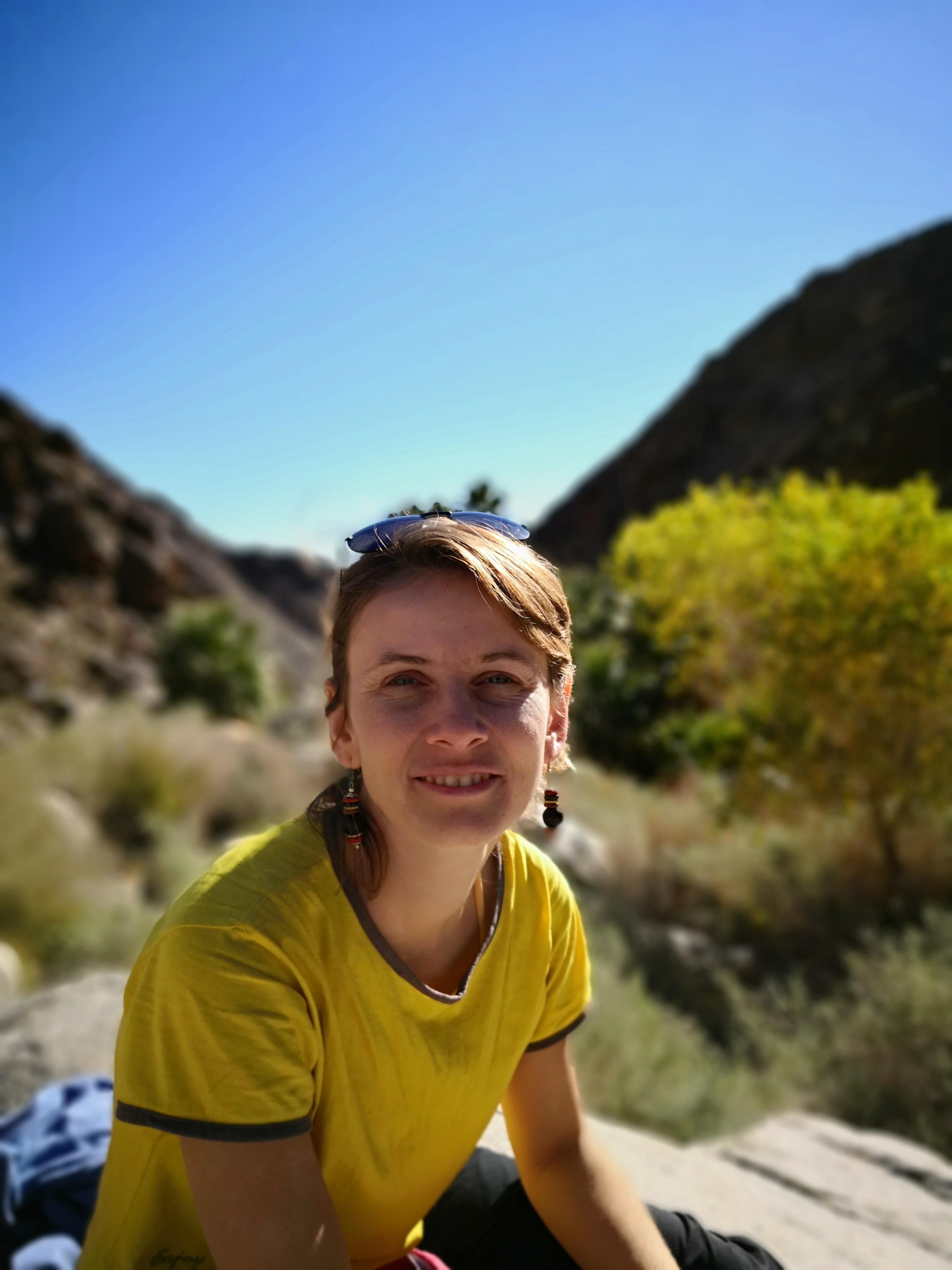 A regenerative medicine scientist, Aleksandra has many years of experience under her wings not only in active research in lab but also in science communication and mentoring. Both in Baltimore and in LA, she has been actively engaged in career development programs, science outreach programs within the universities and also involved in innovation initiatives, biomedical startups forums. Her enthusiasm to connect people and provide networking opportunities brings her most rewarding experience.
Panelists: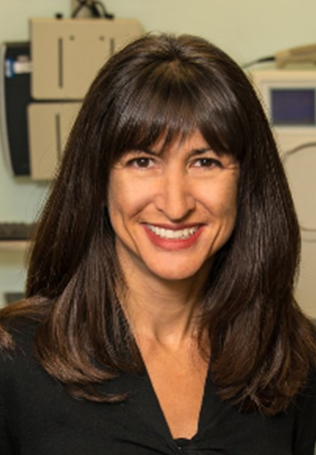 Amy Duncan received her MBA from San Diego State University and BS in biochemistry from University of California, Davis. She initially worked at the bench at Scripps Research and in technical support at Stratagene (now Agilent), practicing and troubleshooting biotechnology tools and methods. While pursuing her MBA, she transitioned into product management at Invitrogen (now Thermo Scientific). She held roles in marketing, branding, and sales, where she obtained valuable experience in developing, managing, and selling life science products. In 2008, Amy started Goldfish Consulting to leverage her unique skillset in science and marketing. Over the past 11 years, she's helped life science companies develop their positioning, competitive strategies, and value proposition. In her spare time, Amy volunteers with San Diego Entrepreneurs Exchange (SDEE) where she writes about startups and entrepreneurship.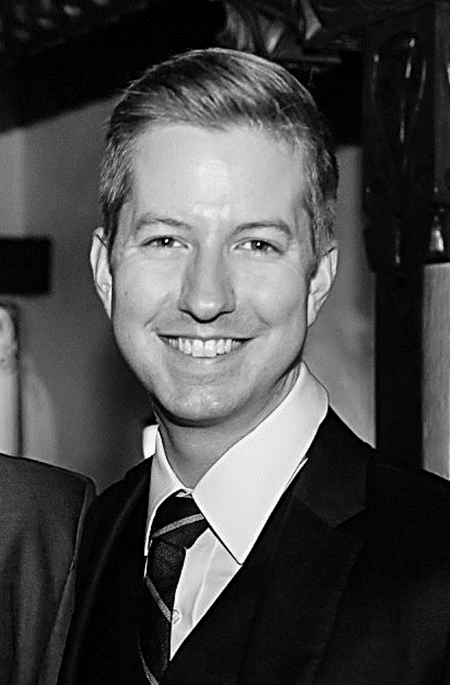 Todd Johnson joined BCG in 2015 and is a Project Leader in the Los Angeles office. Todd earned his PhD in Bioengineering from UCSD and graduated from Tulane University summa cum laude with a BSE in Biomedical Engineering. Prior to joining BCG, Todd was a graduate student researcher working on developing cardiovascular regenerative medicine therapies. At BCG, he has primarily worked within the healthcare space over a range of strategy topics including mergers & acquisitions, commercial capabilities, organization transformations, and market growth. His work has focused on advising executives of Fortune 500 companies including biopharma, biotech/medtech, healthy systems and health insurance companies. In his free time he enjoys playing viola, working out, traveling, and going out to eat.

Dr. Tracy Yeo has over 20 years of experience in biomedical research and life science strategic management consulting. She's also an angel investor and a member of the Tech Coast Angels Life Science Committee. Most recently, Tracy held the position as Managing Director of ChinaBio's strategic consulting practice. Tracy has led more than 50 consulting projects supporting various corporate, business, and product development strategies for 20+ pharmaceutical and diagnostic products, with experience ranging from venture-backed start-ups to global, integrated life science companies. Tracy holds a PhD in Biomedical Sciences from a joint program with Mount Sinai School of Medicine and CUNY and received her postdoctoral training at UCLA with Dr. Dale Bredesen and UCSF with Dr. Frank Longo. She was an adjunct faculty and principal investigator at the San Francisco VA Medical Center/UCSF School of Medicine.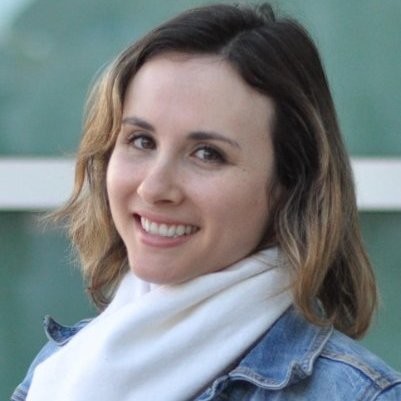 Sarah F. Burnett obtained her Ph.D. from the University of California, San Diego for her dissertation work on selective autophagy of the peroxisome in 2015. Dr. Burnett is currently a Senior Analyst – Science & Technology at Alexandria Venture Investments, the venture capital arm of Alexandria Real Estate Equities. She supports San Diego operations by providing life science expertise and insights on the life science and technology sectors. She is responsible for tenant and investment financial and scientific analyses, aids in business development, as well as other regional initiatives. Prior to Alexandria, Sarah was on the business team at Ionis Pharmaceuticals as an alliance manager for strategic partnerships with pharmaceutical companies, such as Bayer and J&J. Dr. Burnett believes her effective transition to industry came from her first job post-grad school in consulting at ICON plc.'s drug pricing & market access division, providing commercial and drug launch strategy guidance for big pharma clients including Gilead, Merck, Pfizer, AbbVie and Amgen.
Time: 11:30 - 12:30 pm, Panel
          12:30 - 1:00 pm, Post panel networking
Location: Roth Auditorium
Click on names below to see bios and photos.
Moderator: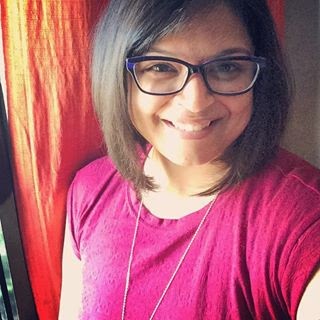 Surashree received her PhD from University of Wisconsin, Milwaukee in 2017. She is currently a Postdoctoral Scholar at University of California, San Diego in the Department of Cell and Developmental Biology. Surashree is working on developing CRISPR-Cas9 based gene drive systems to combat vector borne diseases. Her research interests include large scale combinatorial genome engineering, infectious diseases and environmental health.
Panelists: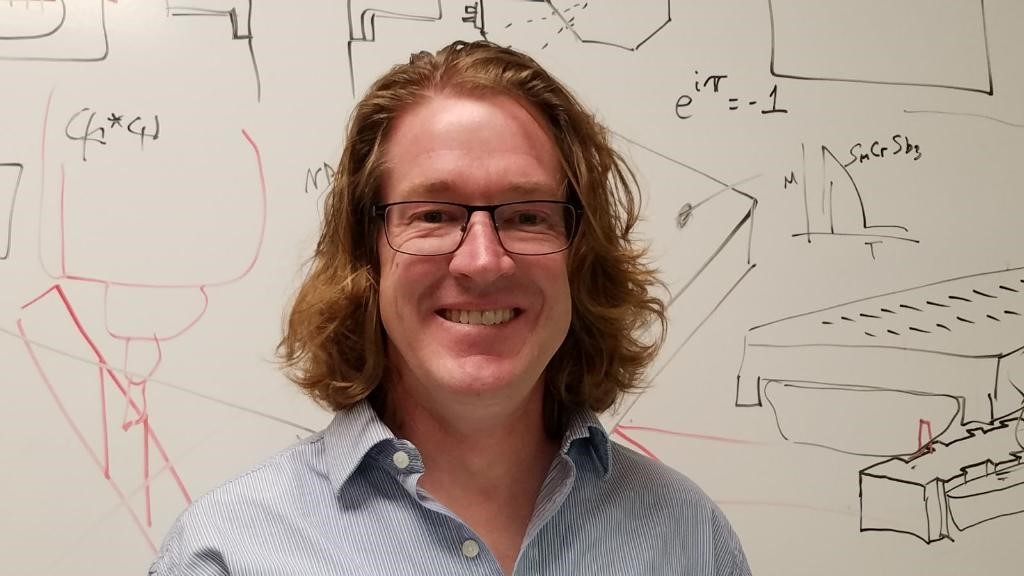 Having started his career at a national laboratory before transitioning to the private sector, Damon Jackson has enjoyed a diverse career. He received his Ph.D. in physics from the National High Magnetic Field Laboratory at The Florida State University. His research focused on magnetic and electrical transport properties of transition metal - rare earth compounds at cryogenic temperatures. While working at Lawrence Livermore National Laboratory, Dr. Jackson, added diamond anvil cells to his research toolbox in order to measure a material's magnetic and electrical transport properties at extreme pressures and temperatures. He later transitioned to the private sector, beginning with a solar cell startup in Silicon Valley, to his current company, Quantum Design, the world's leading manufacturer of scientific material characterization equipment. Dr. Jackson leads a team of operations engineers to maintain product quality and transition products from R&D and into production.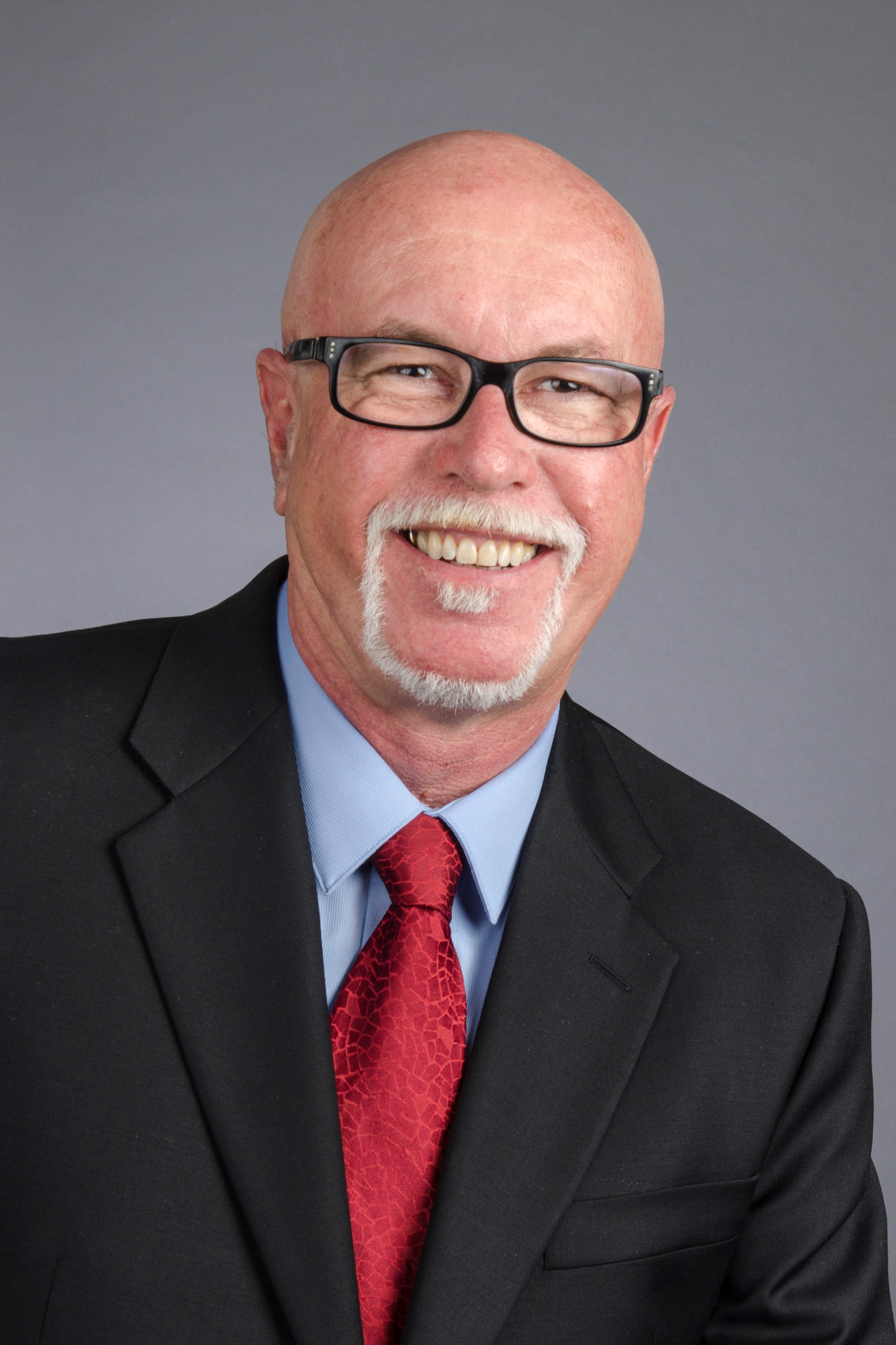 Rich has over 30 years of corporate leadership and management consulting experience. During that time he honed his skills as a change leader, "turnaround" expert, and coach. In his consulting work he specializes in leadership development, creating high-performance teams and developing executives through coaching and experience-based development. Rich has combined his experience as a general manager and as an international consultant to create leadership development programs. He is also a coach for C-level,executives and middle managers in a variety of industries, such as technology, entertainment, video gaming, manufacturing, biotechnology, power generation and utilities, energy, pharmaceuticals, government and arts organizations. He has also developed leadership programs that cross organizational, cultural, and geographic boundaries. He is also adjunct faculty with the corporate education department of the University of California, San Diego, where he teaches leadership development and team-building courses for executives. He is also currently lead faculty for UCSD's Gradvantage program which develops Ph.Ds, and post-docs so that they can transition to private industry and become successful leaders and team members in non-academic work settings. Rich holds a B.A. in finance and also a graduate-level PPOD, from Columbia University.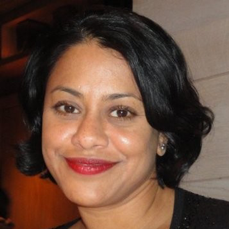 Sudar received her Ph.D. in Neuroscience from the University of Texas Medical Branch for her dissertation work on glutamate receptor and calcium ion channel regulation of nitric oxide synthase. Following post-doctoral work identifying mechanisms of metabotropic glutamate receptor desensitization at Emory University she transitioned to a bench scientist role in the pharmaceutical industry. After successfully progressing molecules from Early Discovery to Clinical Development she moved to leading programs targeted for Global Health Authority approvals at multiple small and large pharmaceutical and biotech companies. During her career she has worked in multiple therapeutic areas including, CNS, critical care, GI, pain, nutrition, dermatology and ophthalmology and has followed several of these programs to Commercial launch. She currently leads a late-stage program at a leading San Diego-based oncology biotech company.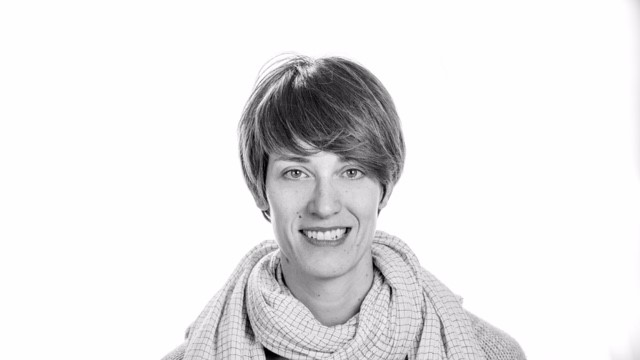 After graduating with a degree in chemistry, I have worked in industry for almost 7 years – first beginning with an internship with Pfizer, continuing my work with medical devices and diagnostics at Beckman Coulter, now I am with Catalent (formerly Pharmatek). I have worked within analytical development, QC and currently in QA, within phase 1-3 drug products. Catalent is a CMO company working with non-commercial phase 1 and 2 with 60 different drug products, at various stages including manufacturing, in-process, release and stability.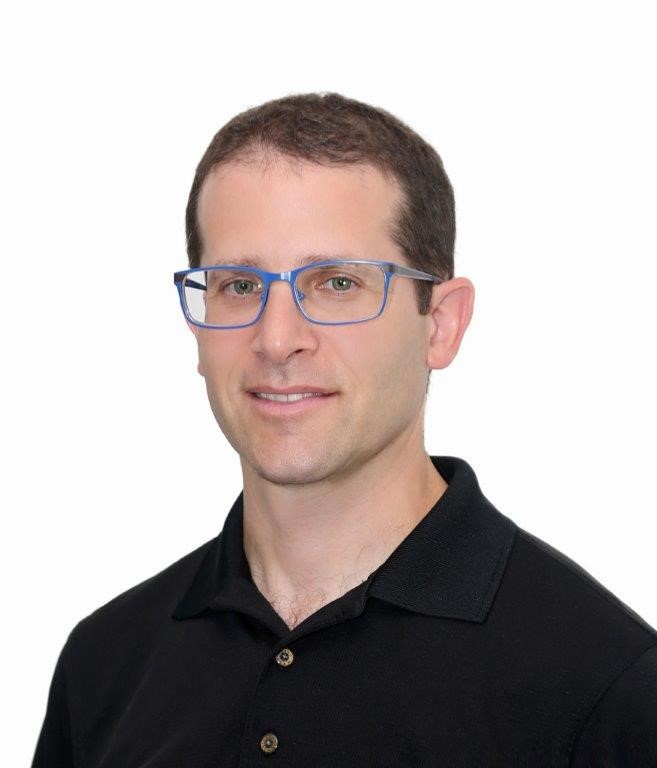 Yuval Yarkoni received his doctorate in Immunology from the Hebrew University at Jerusalem, Israel in 2005. He then moved to Denver CO for his post-doc in B cell signal transduction, that ended in 2011. His professional work started as part of an antibody discovery team and switched into project management. After working as a project manager in the research part of Sorrento Therapeutics, he is now working as a project manager in a sterile fill/finish facility for phase I/II clinical drug manufacturing called Bioserv.
Time: 11:30 - 12:30 pm, Panel
          12:30 - 1:00 pm, Post panel networking
Location: Auditorium (Downstairs)
Click on names below to see bios and photos.
Moderator: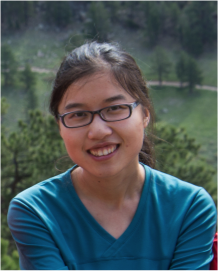 Ying received her PhD from University of Colorado Boulder in 2016 and is currently a postdoc scholar in the laboratory of Dr. Wang at UCSD. Her research interest is understanding the regulatory mechanisms underlying cell fate decision. She is working on developing multi-scale approaches that integrate computational and experimental investigation of epigenetic regulation in cell fate decision and disease progression at genomic level. She is the Chair of UC San Diego Postdoctoral Association.
Panelists: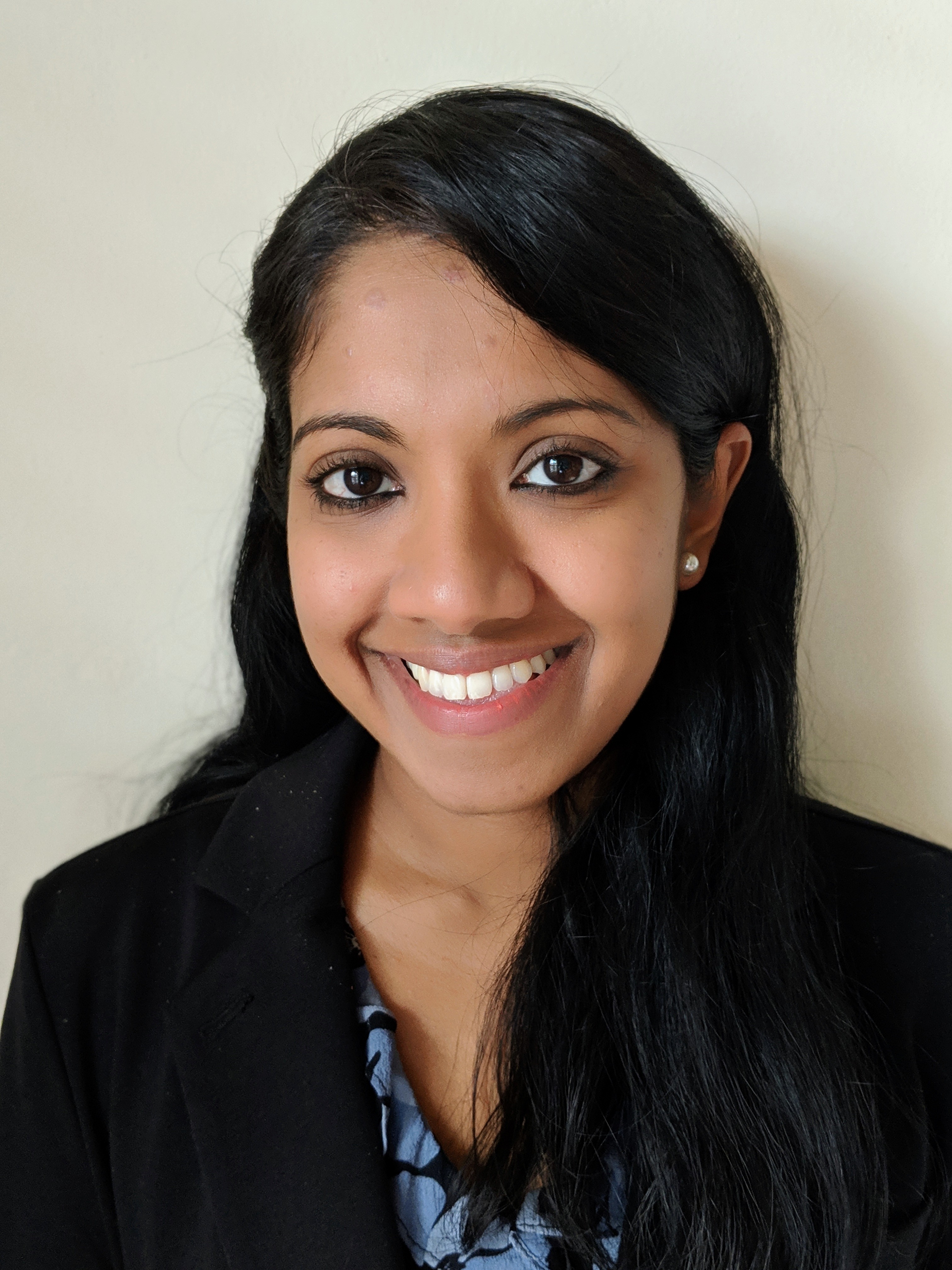 Charya is a former chemist turned science communicator. She currently supports clients of Little Dog Communications in multiple public relations projects. She also freelances as a science writer. Prior to joining Little Dog's team of consultants, Charya was a part of CG Life's public relations department, where she gained experience in science communications and marketing. During her time there, she created impactful, effective content pieces, and secured and coordinated potent media opportunities for many clients in the biotech, medtech, and pharma industries. Charya completed her Ph.D. and M.A. in chemistry at Rice University, Houston, where she was awarded a pre-doctoral fellowship. At Rice, her research into biomaterials and work with startup company NangioTx helped her develop insight into commercializing scientific technologies born in the lab. Additionally, by serving as a volunteer patient advocate at the MD Anderson Cancer Center, Charya was able to familiarize herself with the rapid developments in the field of oncology. Charya obtained her B.S in chemistry and biochemistry from the University of Colombo, located in her home country, Sri Lanka. She also served as an assistant lecturer there, before moving to the United States for her doctorate.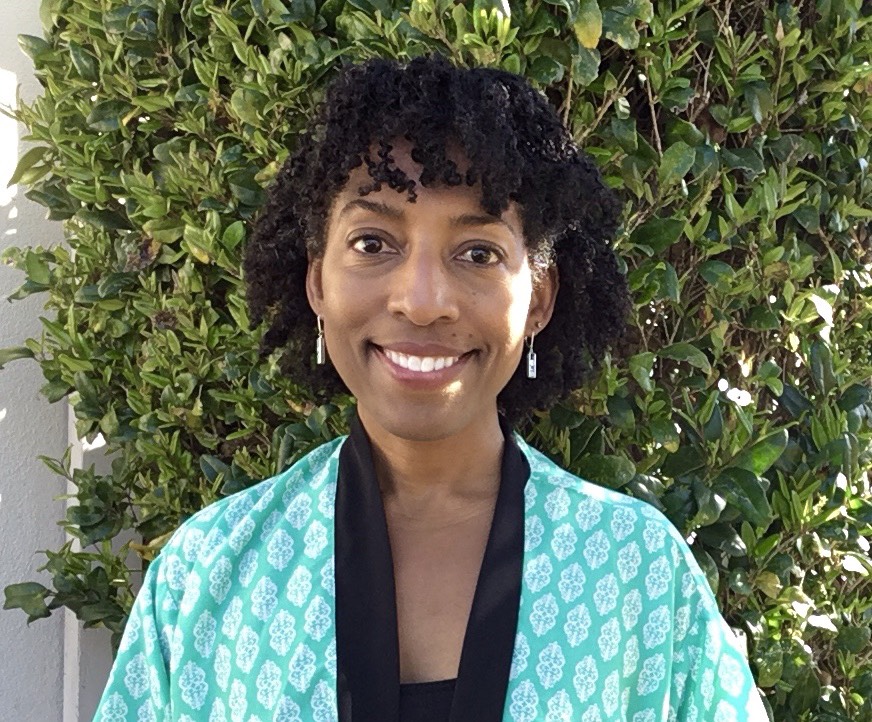 Michelle Nolasco focuses on communicating scientific and technical information to professional audiences. She is particularly interested in how science dovetails with other disciplines in the biotechnology and pharmaceutical sectors. Her current position is as a Technical Writer at Agena Bioscience where she works on a variety of projects related to Agena's applied genetic testing systems. Michelle's projects span from creating engineering requirements for mass spectrometer systems to developing graphic designs for marketing deliverables. Prior to Agena, Michelle held technical writing positions at Alere, Illumina, and Dassault Systèmes. Michelle started her career in molecular biology R&D and product development at a variety of biotechnology companies. Some of her work included gene development for targeted genetic diseases and process development for nanoparticle detection. Michelle bridged from bench science to science communication via graphic design. For more than ten years she worked at the BioMedical Graphics department at The Scripps Research Institute. During most of this time, she simultaneously worked as a scientist or technical writer or attended graduate school. Michelle's educational background includes a BS in Biochemistry from the University of California, Riverside, an MS in Biology from the University of Oregon's Molecular Biology Institute, and a PhD in Science Education from the joint program at San Diego State University and the University of California, San Diego. Michelle is also an avid volunteer for the Fleet Science Center's adult program outreach events.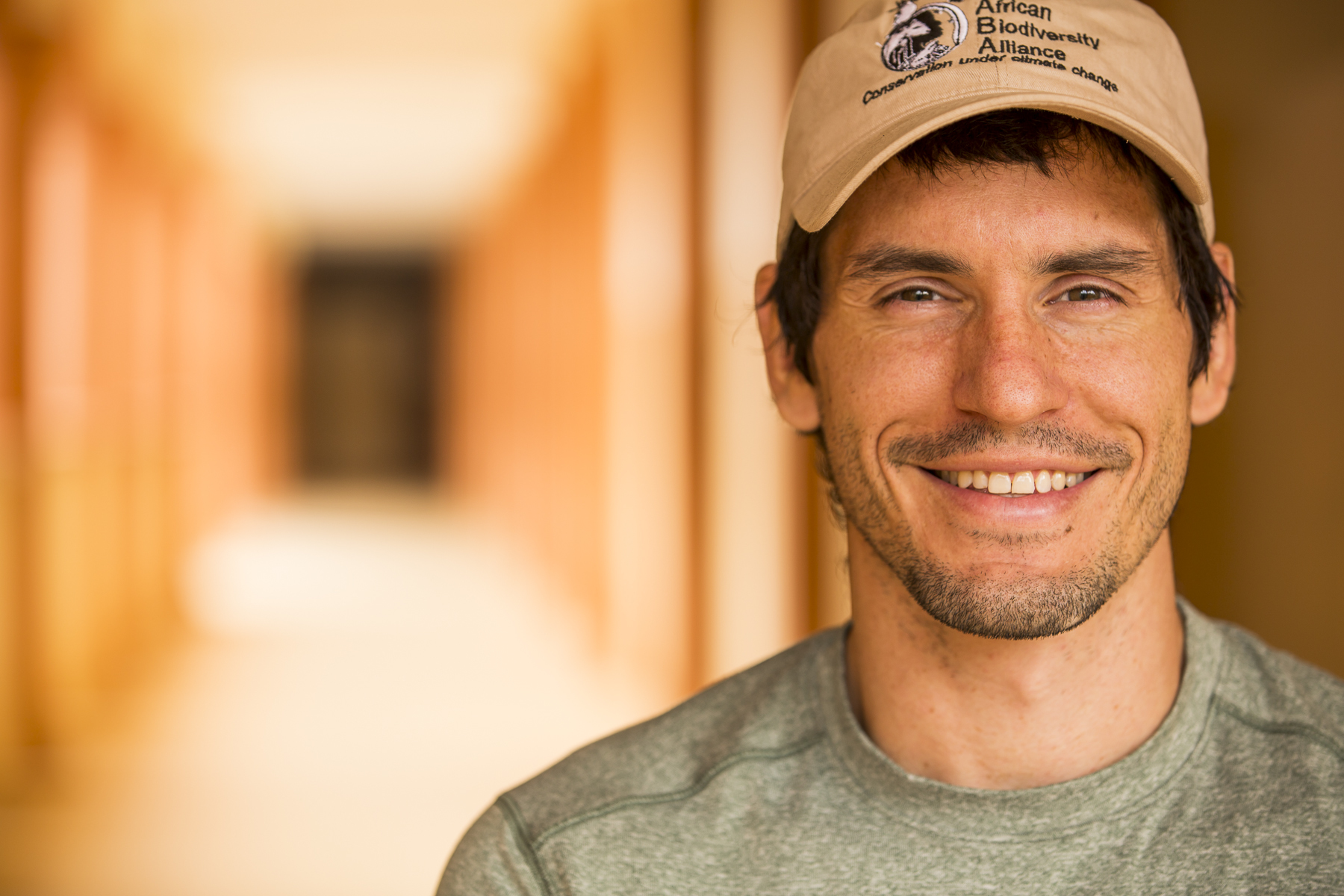 Nate Dappen is a biologist and an award-winning photographer and filmmaker. His images, films, books and other projects have been featured by organizations like National Geographic, The Smithsonian Channel, The Washington Post, Scientific American, The Atlantic and many others. Nate was a Collegiate Scholar of the North American Nature Photography Association, is a Fellow National Member of the Explorers Club and is an Affiliate Member of the International League of Conservation Photographers. He graduated from the University of Colorado Boulder in 2005 where he studied photography and biology. In 2012, he got his PhD in biology from the University of Miami, FL. Along with Dr. Neil Losin, Nate founded Day's Edge Productions in 2012 where they specialize in telling stories about science, nature, conservation and adventure. Nate currently lives in San Diego, California with his wife, daughter and two dogs.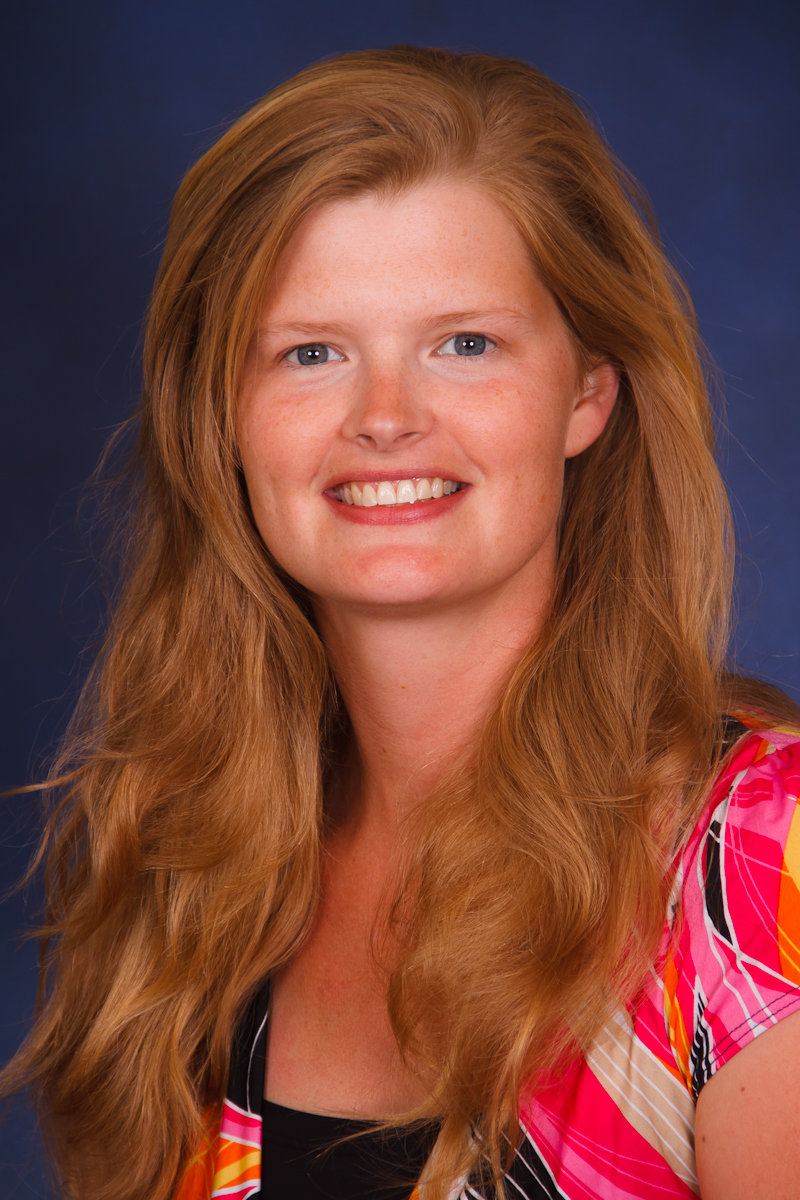 Donna Simcoe has 25+ years of publication management and medical writing at small and large pharmaceutical companies. She is currently Principal at Simcoe Consultants, Inc., a biomedical consulting company focusing on medical publication strategy and medical writing. Her industry career includes roles of increasing responsibility in publication strategy and planning, and medical writing at Cephalon (now Teva), Wyeth (now Pfizer), AstraZeneca, and Cadence (now Mallinckrodt). Ms. Simcoe has managed publication programs across 10+ therapy areas. She is an author of 10 articles, 4 posters and 2 oral presentations, and has provided medical writing support of 27 journal articles and 35 posters/oral presentations. She has 3 Masters degrees (BioMedical Writing, Biotechnology and an MBA) and is a Certified Medical Publication Professional (CMPP). Ms. Simcoe is an active member of the International Society of Medical Publication Professionals (ISMPP), the American Medical Writers Association (AMWA) and the International Publication Professionals Association (TIPPA). Donna has given presentations about best practices in publication writing and publication management, and is faculty in the UCSD Extension Medical Writing Certificate program.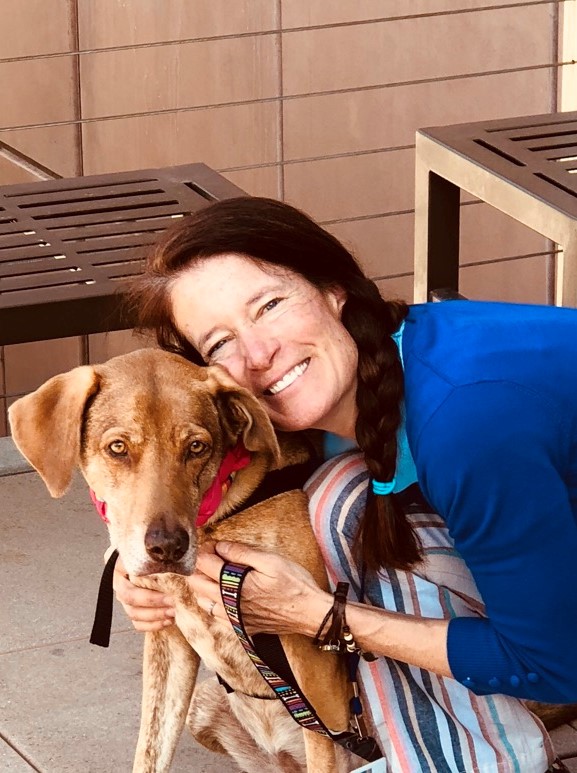 Sherry Seethaler is a science educator and writer at the University of California, San Diego. One of her current roles is co-leading the UC San Diego Research Communications Program. For more than seven years, she wrote the weekly science Q&A column in the Quest section of the San Diego Union-Tribune. She is the author of Curious Folks Ask 1&2, anthologies of her science columns, and Lies, Damned Lies, and Science: How to Sort Through the Noise Around Global Warming, the Latest Health Claims, and Other Scientific Controversies, a set of tools to help people make sense of the science they encounter in their daily lives. She earned a B.Sc. in biochemistry and chemistry from the University of Toronto, an M.S. and M.Phil. in biology from Yale University and a Ph.D. in science and mathematics education from the University of California, Berkeley, where her dissertation research focused on how people make sense of contemporary scientific issues. She does pet therapy work with her rescue dog, Ruby, who is also the inspiration for The Adventures of Sparky and Roo.
Time: 2:00 - 3:00 pm, Panel
          3:00 - 3:30 pm, Post panel networking
Location: Roth Auditorium
Click on names below to see bios and photos.
Moderator: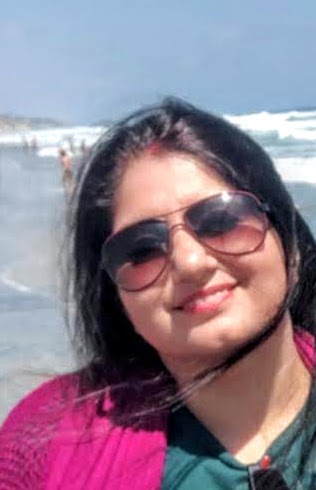 Prerna did her PhD from University of Delhi, India in 2014 on polymorphism of Toll like Receptors in relation to malaria. Thereafter she did a 3 year postdoctoral training at Jawaharlal Nehru University, New Delhi, India in the field of immunology and cancer therapeutics. She is currently working as an Affiliate at Department of Medicine, UC San Diego. Her current work involves understanding the molecular dynamics during development of Helicobacter induced gastric cancer in murine model and in vitro organoid system. Her research of interest involves understanding the complex cascade of events in various diseases both at molecular and genetic levels and broadly in the field of immunology, infectious diseases.
Panelists: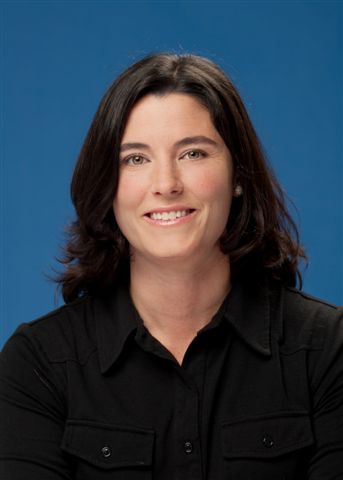 Angela is a neuroscientist with 13 years of research experience and ten publications. She is a team leader with extensive experience characterizing antibodies and their use in brain tissue. Her background in cutting-edge high-resolution light microscopy, neuroscience, molecular biology and developmental biology has led her to two very different positions in industry so far. She recently began working for Abcore, where she supervises phage display services to generate custom single-domain and ScFv antibodies. This customer service role contrasts with the two years she spent working in R&D for a start-up company developing protein drugs that target neurodegenerative diseases. Prior to working in industry, Angela worked on a variety of projects at the National Center for Microscopy and Imaging Research, a renowned microscopy core facility at UCSD. There she gained expertise in neuro-informatics, large scale imaging, immunohistochemistry, and fluorescent cell-based assay design while studying the structural biology of Connexin proteins and their function in the brain. Before that her graduate work examined the development of the nervous system in sea squirt embryos and took her to the Marine Biological Laboratories in Woods Hole, MA for many summers where she developed a love of microscopy and a fascination with the nervous system.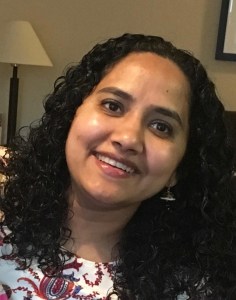 Deepa Balasubramaniam received her Ph.D. from Purdue University in 2011 in Structural Biology and Biophysics where she studied the interaction between EphA2 receptor tyrosine kinase and low molecular weight phosphatase and their involvement in cancer. Following her Ph.D., she was a postdoctoral scholar at UCSD where she continued to look at protein – protein interactions using various biophysical techniques including HDXMS. She was awarded the American heart association postdoctoral fellowship to study the interaction between ASb9 and creatine kinase. In 2015, she transitioned to Merck, NJ as a postdoctoral fellow working on membrane protein HDXMS. She joined Lilly biotechnology center in 2017 and uses her expertise to unravel antigen- antibody interactions. She also volunteers for PhD Career Support Group (CSG) (www.stempeers.org) and leads the Women in Science initiative at CSG and is the Co-chair of Women in Lilly discovery and development group at Lilly San Diego.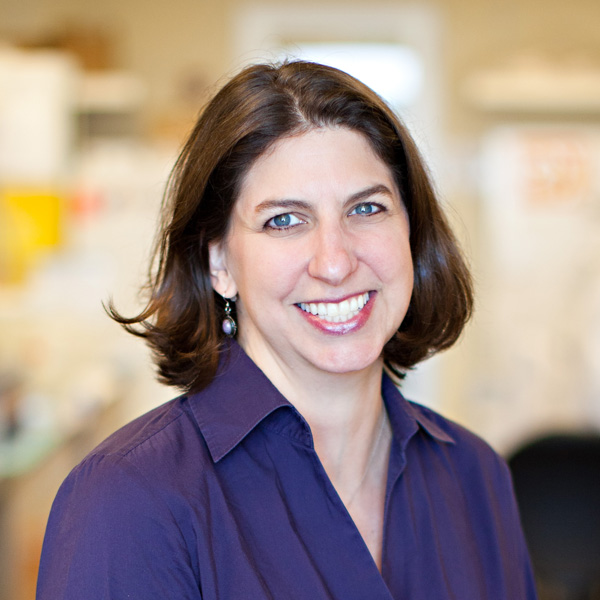 Rachel Soloff, Ph.D. is Senior Director of Research at Kyowa Kirin Pharmaceutical Research (KKR). Dr. Soloff's expertise is in the discovery of novel therapeutic monoclonal antibodies for autoimmune and inflammatory diseases. She directs target discovery and validation and lead candidate discovery for multiple projects. Her work at KKR has led to discovery of two monoclonal antibodies that are currently under clinical investigation. Originally from El Paso, Texas, Dr. Soloff graduated with a B.A. in Biology from Austin College in Sherman, Texas and a Ph.D. in Microbiology and Immunology from the Louisiana Health Science Center, Shreveport, LA. She did her postdoctoral fellowship at the University of California, San Diego. Her graduate and postdoctoral work were supported by the American Heart Association, the Jane Coffin Childs Memorial Fund for Medical Research, the American Cancer Society, and NIH. Dr. Soloff is a member of the American Association of Immunologists, the Antibody Society, and a co-chair of the Association for Women in Science – San Diego Leadership Network.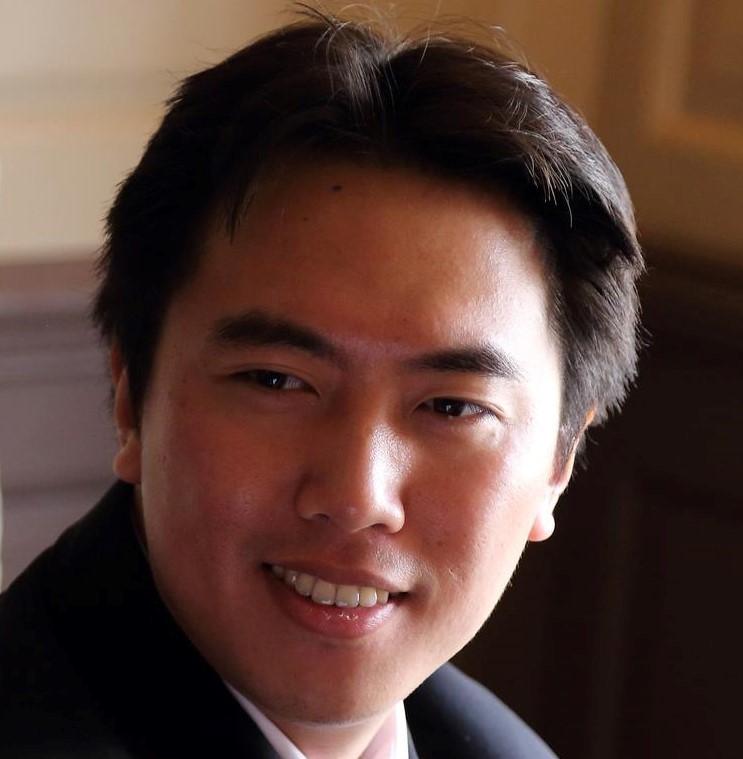 Dr Yeh has earned degrees in Biomedical Engineering from the University of California, San Diego (BS), Cornell University (MEng), and the University of Oxford (DPhil). His overall research interest focused on Tissue Engineering, and he completed a doctoral thesis about "Three-dimensional Aligned Fibrillar Scaffolds—Fabrication and Characterization." Upon graduation, Dr Yeh started his career at the San Diego-based biotech company BioLegend, a manufacturer for world-class, cutting-edge antibodies and reagents for biomedical research. He is responsible for the Bioprocessing development that facilitates the production of monoclonal antibodies through cell selection, media development, bioreactor design, and manufacturing data analysis.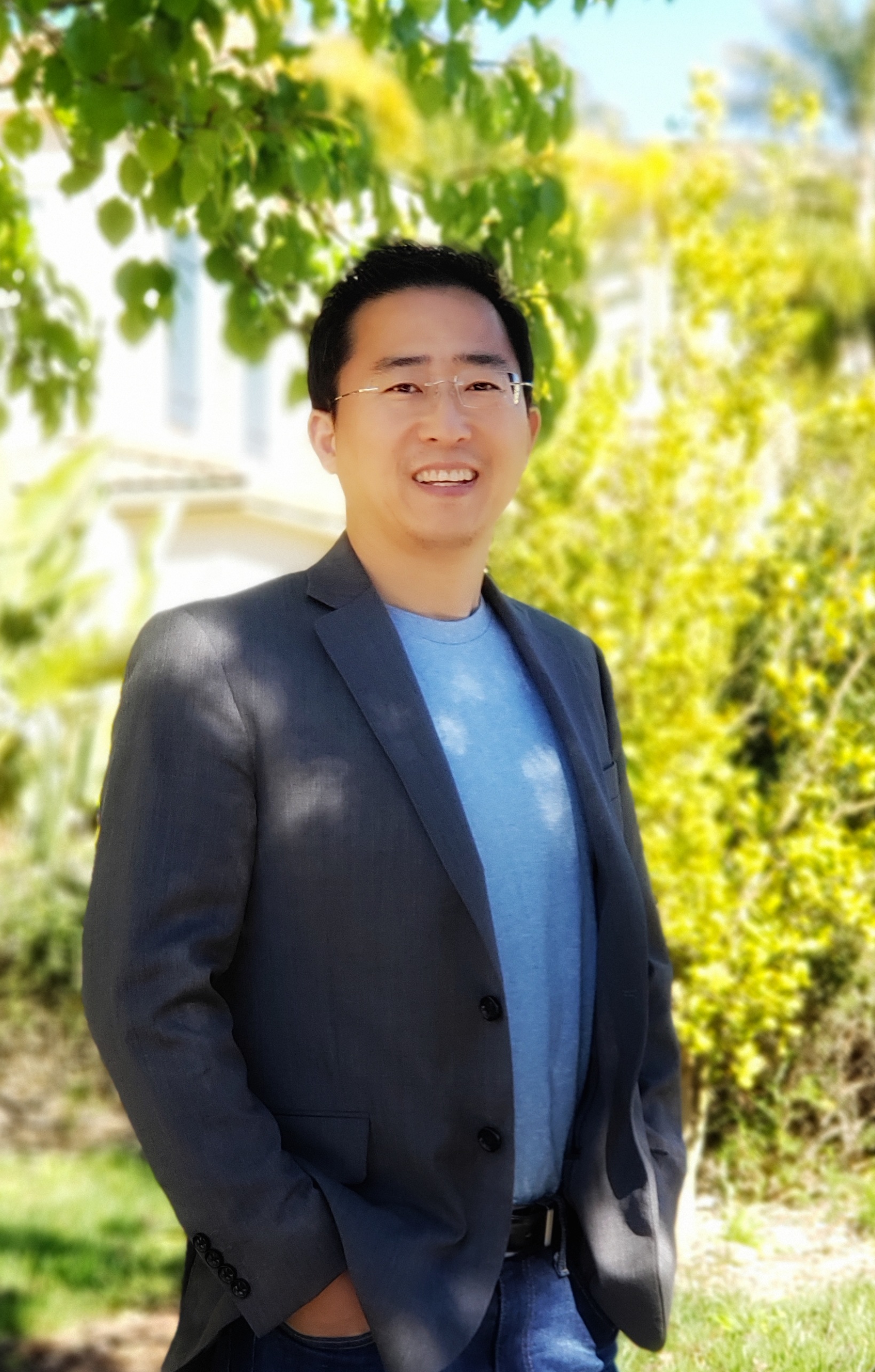 Stan was a co-founder of FronThera and serves as its Vice President of Chemistry. Previously, he founded and served as CEO and CSO of C2 Pharmaceuticals from 2012 to 2015, where he conceived and created a portfolio of oncology/immunology assets. Prior to becoming an entrepreneur, Stan was a global project leader at Takeda from 2007 to 2012, where he contributed to the discovery of four clinical development molecules. Stan started his industrial career as a medicinal chemist in the areas of antibiotics and oncology at ICOS from 2004 to 2007. Stan also serves as a speaker on various Life Sciences and career related panels hosted by the University of California San Diego Micro-MBA program and Postdoctoral Association. A chemist by training, he received a PhD from Texas A&M University and did postdoctoral research at University of Notre Dame.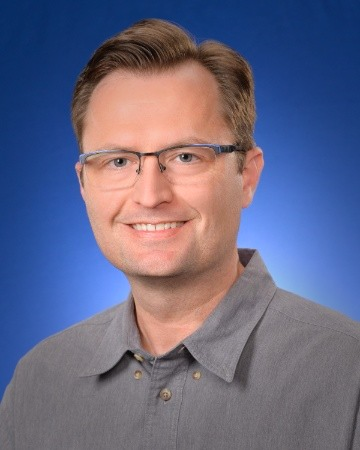 Steven Moore is the Director of Preclinical Research at Moore Biotech Solution since 2018. He has 15 years of expertise in drug discovery and development of both antibody/ biologics and small molecule therapeutic candidates. He has recognized expertise in cell based assay, biochemical assays and in vitro pharmacology. Earlier he was the Bio Pharma Development Leader at Eli Lilly from 2016 to 2018. Here he led clinical development of immune modulating antiviral and anti-inflammatory therapeutics, and provided oversight for three large, cross functional teams of Ph.D. scientists. Prior to this he was a Senior Scientist, Neuroscience at Envoy Therapeutics/ Takeda, where he identified 6 NMEs for 3 GPCR targets that have been recently approved for human trials and validated their efficacy in vitro and in vivo. He did his postdoctoral training at Department of Neuroscience, Eli Lilly and Company and received his Ph.D. from University of Illinois, Urbana-Champaign.
Time: 2:00 - 3:00 pm, Panel
          3:00 - 3:30 pm, Post panel networking
Location: Auditorium (Downstairs)
Click on names below to see bios and photos.
Moderator: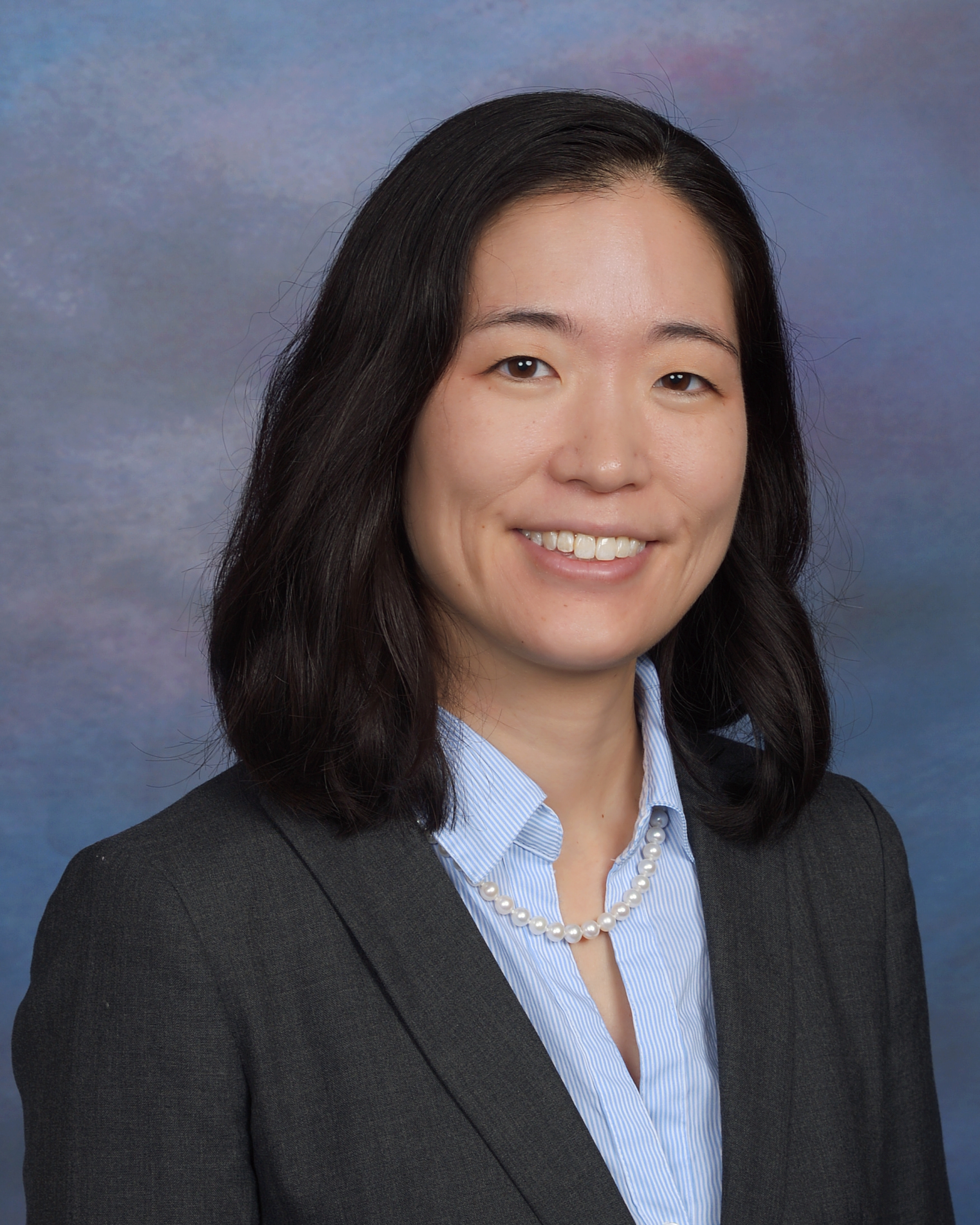 Ellen Lee, MD, is a board-certified Geriatric Psychiatrist and a third-year NIMH-funded T32 postdoctoral research fellow in Geriatric Mental Health. Her research focuses on physical comorbidities in persons aging with serious mental illnesses, specifically examining the inflammaging mechanisms underlying sleep disorders. She also studies healthy aging in the general population, with an emphasis on positive psychological traits such as resilience and optimism. She is the Co-Vice Chair of Career Development for the UC San Diego Postdoctoral Association.
Panelists: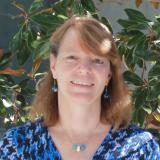 Dawne Page, PhD, has spent the past 14 years teaching students from varying degree levels (high school to the graduate level) in the subject areas of biology, genetics, research methodology and immunology. She is currently both a Professor and Chair of Biology at Point Loma Nazarene University (PLNU). Prior to her career in teaching at PLNU, Dawne received her Honors BS in Biochemistry from PA State University. She then graduated with a PhD in Immunology from the University of California, San Francisco, followed by a postdoctoral position in basic immunology research. Dawne then maintained two part-time positions at UCSD: Associate Project Scientist and Science Academic Coordinator at the Center for Research in Educational Equity Assessment and Teaching Excellence (CREATE). Here, Dawne had the experience of working with local school districts to provide professional development to K-12 teachers in science. Following her experience with CREATE and then as the Directory of SEASAND, in which she collaborated with and improved the science education in local school districts, Dawne began working with PLNU.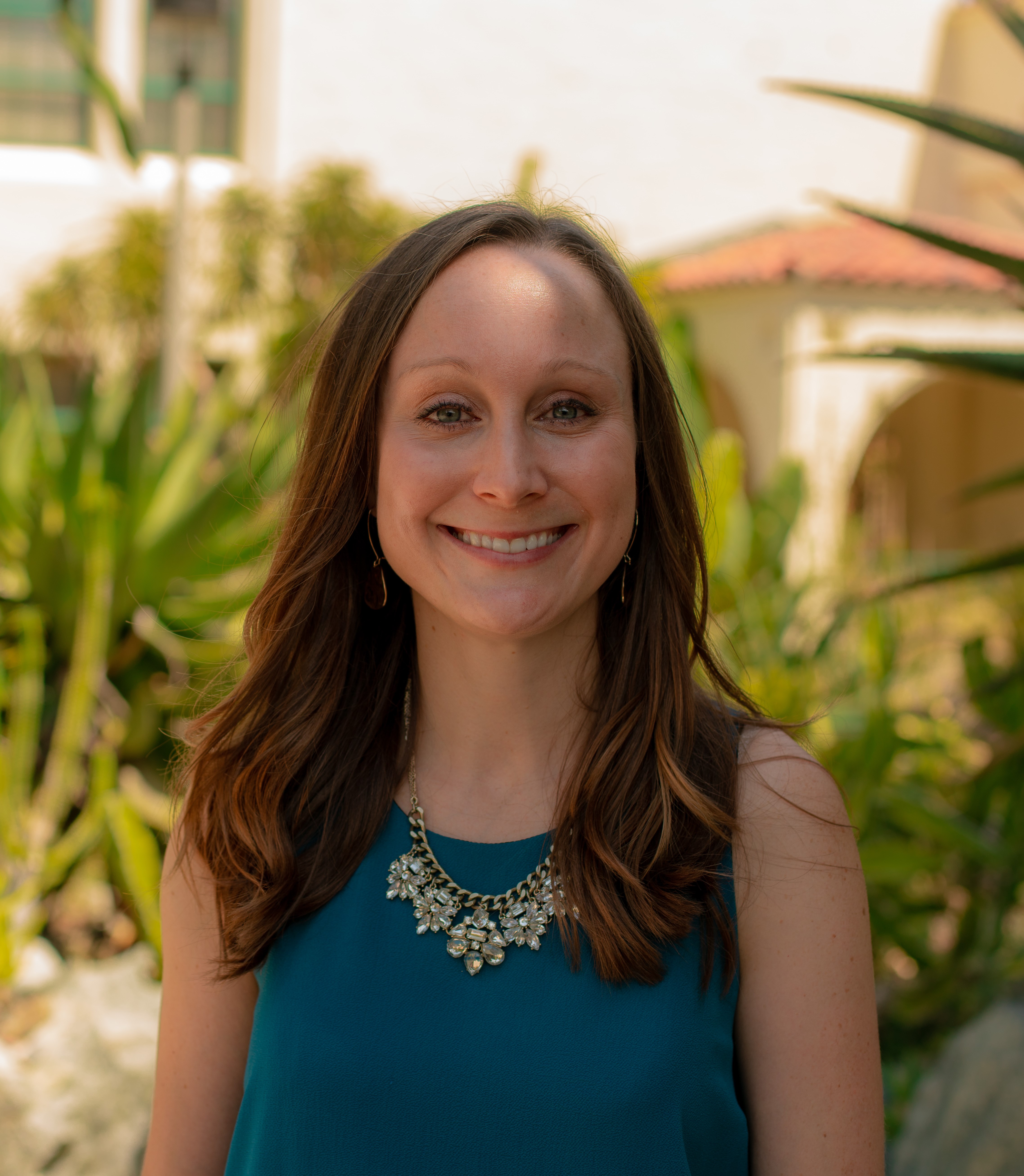 Dr. Kelsey Dickson is a licensed clinical psychologist who earned her doctorate degree in child clinical psychology at Kent State University. She complete her predoctoral clinical internship and postdoctoral fellowship in the Department of Psychiatry at UCSD. Dr. Dickson is an Assistant Professor in the Department of Child and Family Development at San Diego State University. Her research focuses on on services and implementation research aimed at the adaptation and implementation of evidenced-based interventions (EBIs) for youth with neurodevelopmental and mental health conditions in community-based service settings. Her work also focuses on examining mechanisms such as executive functioning (EF) impacting the etiology and effective treatment of such conditions. She is the PI of an NIMH Career Development Award (NIMH K23MH115100) applying an implementation science framework to adapt and test an evidence-based executive function intervention for youth with autism spectrum disorder served in community mental health settings. She teaches undergraduate and graduate courses in child development, including clinical supervision courses.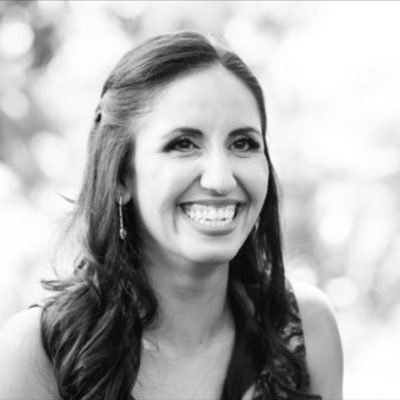 Dr. Sheena Ghanbari is the Associate Director of the Engaged Teaching Hub at the UC San Diego Teaching + Learning Commons. She supports faculty and graduate students through relevant educational programming and ongoing teaching support. Her research interests include the integration of the Arts in STEM, program assessment, and faculty development. She has undergraduate degrees in Visual Arts and Communications from UC San Diego, completed her Master's in Arts Management at Carnegie Mellon University, and earned her Doctorate in Educational Leadership from UC San Diego and CSUSM.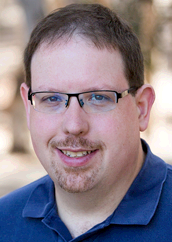 Todd Kemp is a Professor of Mathematics at UCSD. He received his PhD from Cornell University 2005, and was then a CLE Moore Instructor (postdoc) at MIT before joining the faculty at UCSD in 2009. His research is in probability theory; in particular random matrices and their connection to geometry, functional analysis, and data science. He has been continuously funded by the NSF since 2007, including the prestigious NSF CAREER Award. In 2018, he received the UCSD-wide Academic Senate Distinguished Teaching Award for his outstanding teaching, undergraduate course development, and research mentorship of undergraduate and graduate students.
Time: 3:30 - 4:30 pm, Panel
          4:30 - 6:00 pm, Post panel networking and networking reception
Location: Roth Auditorium
Click on names below to see bios and photos.
Moderator: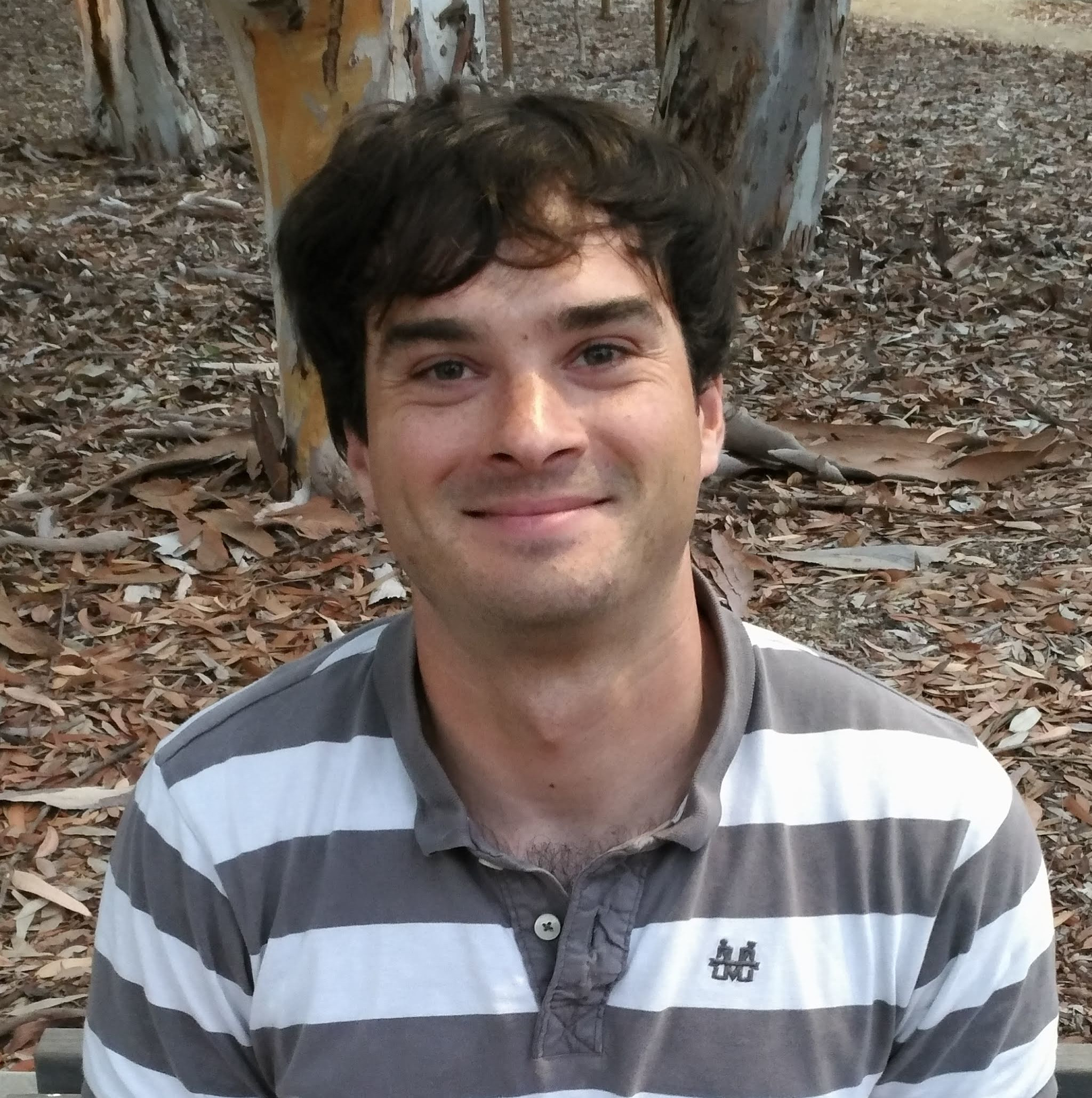 Guillaume von Gastrow received his Ph.D. in semiconductor technology from Aalto University, Finland, for his work on nanotextured silicon solar cells. He is currently postdoctoral researcher at the University of California San Diego and focuses on quantifying degradation pathways in silicon solar panels. His research interests include the study of ionic migration through dielectric films, quantification of water-induced degradation in solar panels and numerical simulations of semiconductor devices. He is a committee member for Career Development and for the Exposure to Industry Program in the Postdoctoral Association of UC San Diego. In his free time he enjoys surfing and playing the harmonica.
Panelists: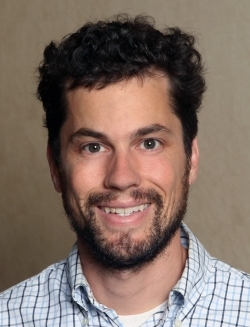 Aaron Sathrum joined General Atomics (GA) as an engineer in September 2011. His current interests include energy storage, fuel cells, renewable energy, and microgrid technology to enable paradigm shifts in our energy production and consumption. Dr. Sathrum came to GA from UC San Diego (UCSD) where he conducted research on carbon dioxide electrocatalysis and conversion into useful products. Prior to his work at UCSD he worked on failure analysis of military electronics at China Lake Naval Weapon Station. A California native, he hails from Eureka CA and enjoys traveling, music, and sports. He led the first new community solar hot water project in CA under the CSI rebate program, for Mission Heights HOA in 2010. He holds a BS in Material Science and Electrical Engineering from UC Davis in 2002. Under a Jacobs Fellowship, he completed a MS and PhD in Materials Science Engineering from UC San Diego in 2006 and 2011 respectively.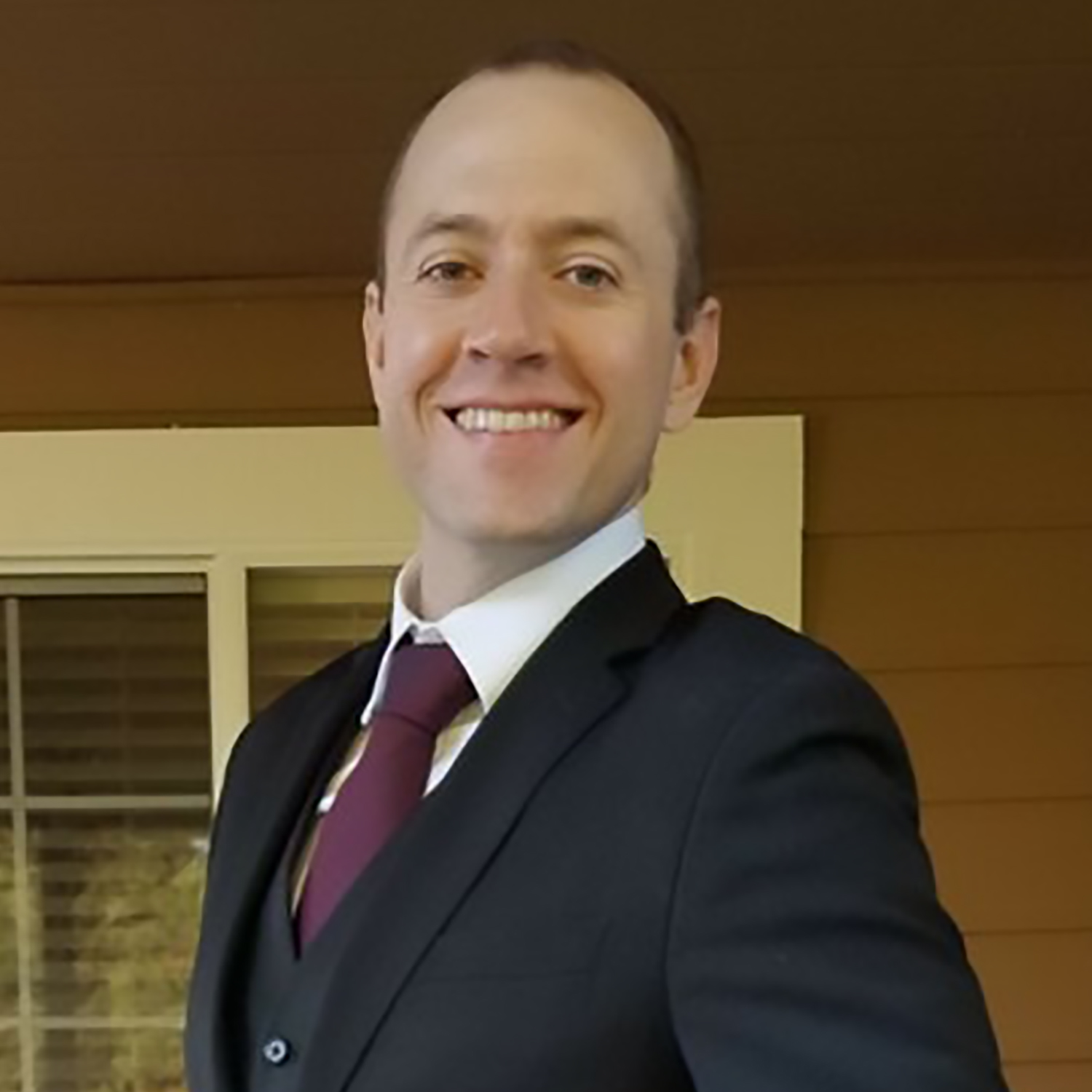 Alex Perez received his doctorate in bioengineering from the University of California, San Diego in December 2014 for his dissertation work on applications of machine learning to feature detection in biological electron microscopy images. He continued his work as a postdoctoral scholar at UCSD for a year and a half before joining The MITRE Corporation as a data analytics engineer in August 2016. MITRE is a not-for-profit company that operates multiple federally funded research and development centers (FFRDCs) in pursuit of solving challenging problems for a safer world. At MITRE, Dr. Perez is leading a technically diverse team and applying data science skills and techniques learned as a graduate student to domains such as cybersecurity. Dr. Perez attended the STEM Career Symposium as a postdoc in 2016 and is excited to contribute to this year's iteration as a panelisT.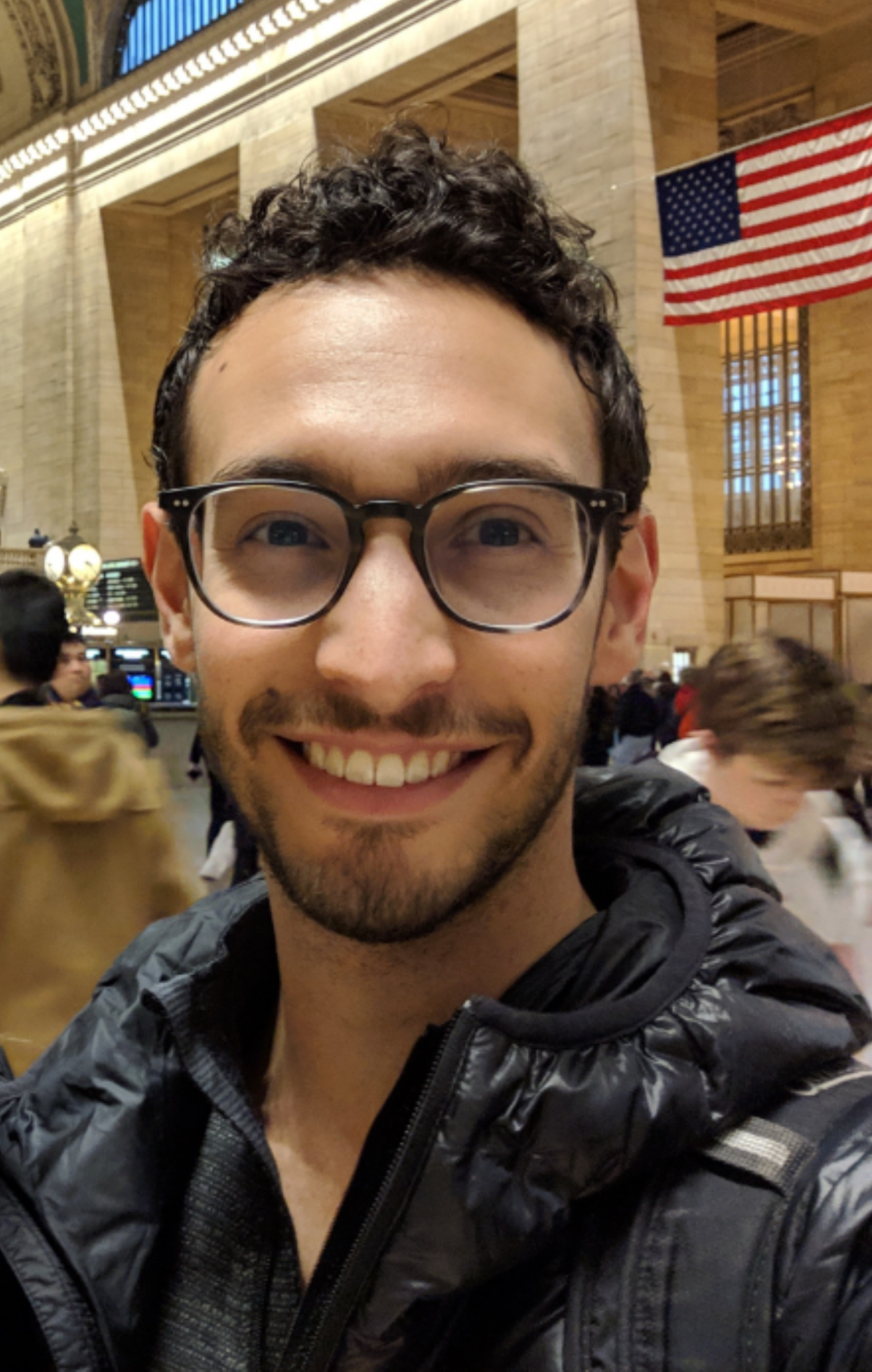 Benjamin Schwartz received his Masters degree from the University of Michigan's School of Electrical Engineering and Computer Science in 2012. He spent four years at Qualcomm as a software engineer on Qualcomm's multimedia team working on computer vision applications for mobile phones. He then transitioned into device firmware and power management at Fitbit, where he contributed the design and implementation of the power management framework for the Ionic and Versa smartwatches. He now works for Google's Pixel software team with his primary focus on improving battery life of Pixel smartphones. His personal interests include rock climbing and surfing when he can manage to wake up early enough.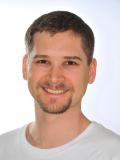 Hannes Pessentheiner is a Senior Engineer at Qualcomm, Inc. in San Diego. He is working in the QCT Audio Group and R&D Group, where he focuses on basic and applied research and development in the field of voice user interfaces (VoiceUI). He received his PhD degree in electrical engineering and audio engineering from Graz University of Technology, Austria, and worked as a postdoctoral researcher at Sonic Arts R&D, University of California, San Diego, in the field of spatial audio rendering. Dr. Pessentheiner is a reviewer of, e.g., the IEEE/ACM Transactions on Audio, Speech, and Language Processing and the IEEE Signal Processing letters. Before transitioning to industry, he was a project assistant, research fellow, and a teaching associate at the Signal Processing and Speech Communication Laboratory (SPSC) at Graz University of Technology, Austria. His current research interests are (single-channel/multi-channel/linear/non-linear) digital signal processing, adaptive systems, as well as close-talking and distant-speech recognition in the field of VoiceUI. He is a passionate piano, organ, and badminton player and enjoys spending time on composing classical and contemporary musical works.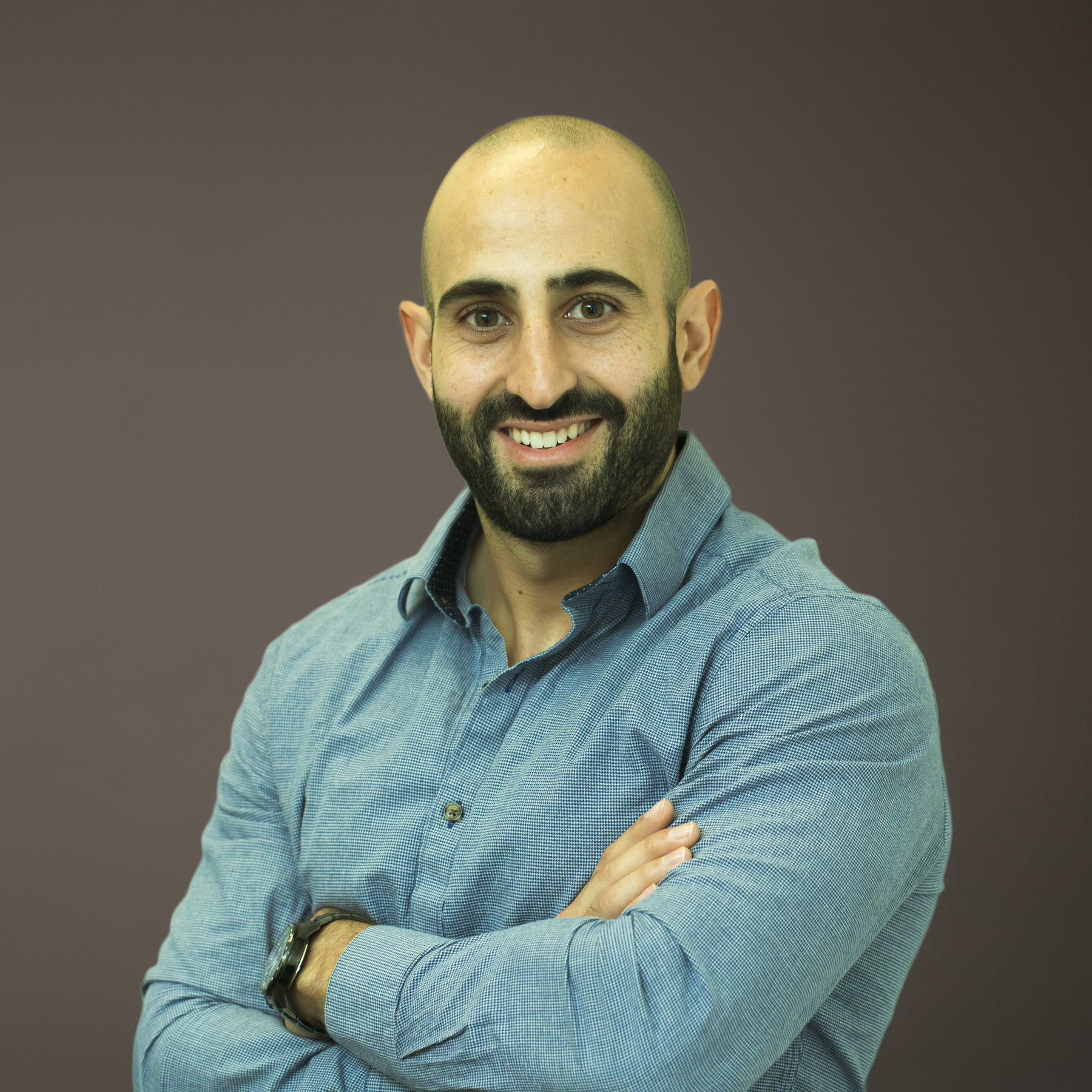 James Alfi graduated with a B.S. in Electrical Engineering from California State University, Long Beach and a M.B.A. from Arizona State University. James began his career working at a testing laboratory for solar (photovoltaic) modules, which is where he gained his first exposure to renewables. Currently, James is the Manager of Solar Engineering at EDF Renewables, a project developer and independent power producer based in San Diego, CA. In his position, James manages a team of engineers responsible for providing solar engineering expertise and guidance to the company. The team is primarily tasked with estimating the solar resource, photovoltaic system designs, energy prediction modeling, performance engineering, data analysis, and following solar projects throughout their life cycle. With over 9 years of experience in photovoltaics James has developed a broad scope of knowledge in the field.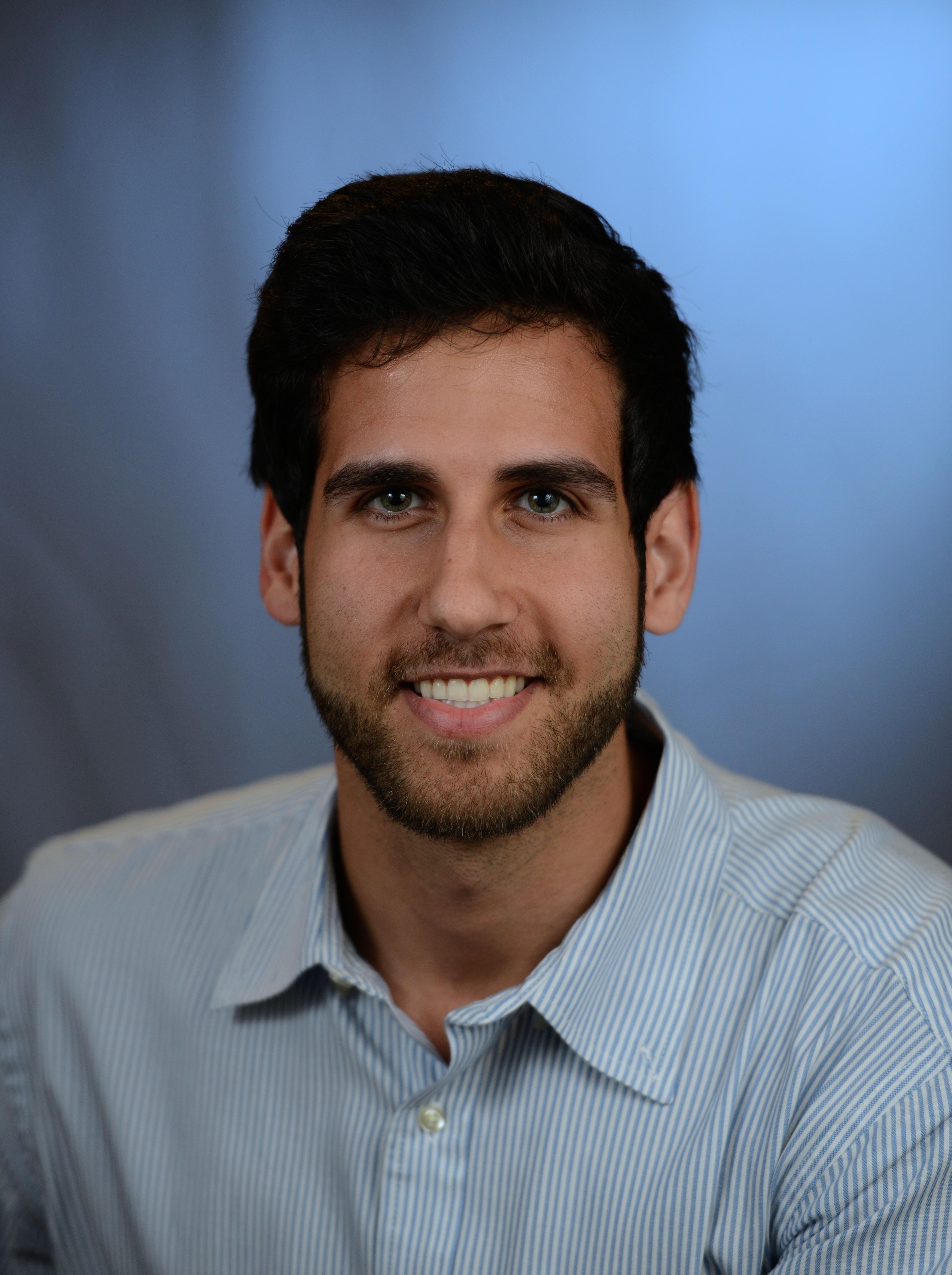 Soroush received his B.S. in Chemical and Biomolecular Engineering from the University of Illinois Urbana-Champaign followed by his Ph.D. in Bioengineering from the University of California-Riverside in 2016. His thesis work primarily focused on the development of therapeutic polymer/lipid-based drug delivery systems. Upon graduation, he completed a brief postdoctoral assignment before entering the pharmaceutical industry. Currently, Soroush is a formulations scientist at Pacira Pharmaceuticals Inc., a company focused on improving patient care through enhancement of conventional drug delivery therapies. Here, he plays an active role in the research and development of both marketed and pipeline products for commercial applications, while providing opioid-free alternatives for long-lasting post-surgical pain management.
Time: 3:30 - 4:30 pm, Panel
          4:30 - 6:00 pm, Post panel networking and networking reception
Click on names below to see bios and photos.
Moderator: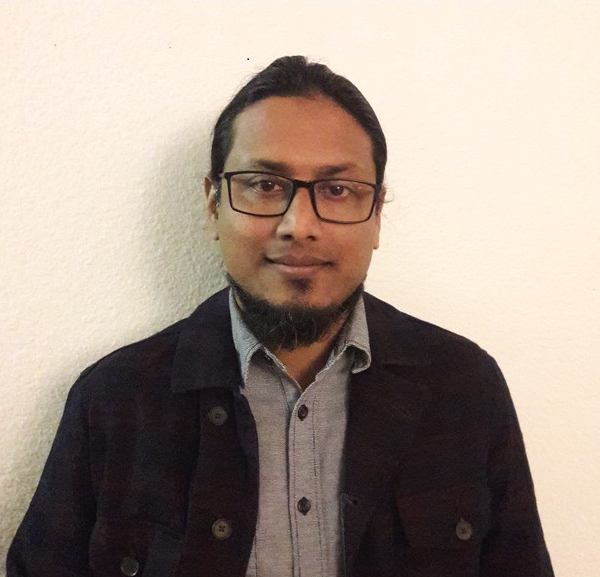 Dr. Ferdous Khuda is a Postdoctoral Scholar at the Department of Cellular and Molecular Medicine at University of California, San Diego. His research interests include translational therapeutic approaches to human diseases focusing on cardiovascular and iron metabolism disorders utilizing CRISPR/Cas9 gene editing systems. He received his PhD on immune cell homing and advanced biomarker development from Aichi Medical University, Japan.
Panelists: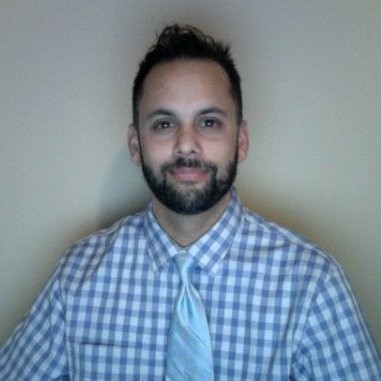 Dr. Indroneal Banerjee serves as a Medical Science Liaison at AbbVie where he establishes and manages network of external pancreatic cancer expert with the pancreatology group of Abbvie. He is responsible for providing disease state educational presentation to the healthcare professional on behalf of Abbvie in the Southern California/Arizona region. Before Abbvie, he was a postdoctoral fellow at the department of Medicine and studied with multidisciplinary team made up of molecular biologists, bioengineers, clinical specialists in order to understand the mechanisms of developmental and adult cardiac diseases. He received his PhD from University of South Carolina.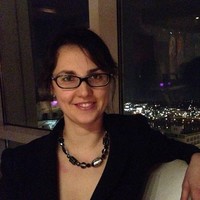 Dr. Irene Predazzi serves as a Medical Science Liaison for California and Hawaii in Sanofi Pasteur's Medical team. Irene holds bachelor degree in Biotechnology, a Master degree in Bioinformatics, and a PhD in Advanced Technologies in Biomedicine from the University of Rome, Tor Vergata. Her graduate work was mainly focused on the role of evolution and antagonistic pleiotropy in shaping the genes that are involved in the pathogenesis of complex diseases. After her PhD, Irene was a Postdoctoral trainee in Vanderbilt University, where she further focused her research on the role of genomic evolution, environment, and parent of origin effects on the genes that are associated to complex diseases.
Prior to joining Sanofi Pasteur, Irene was a Scientific Liaison at Illumina, Inc. for three years. In her current role at Sanofi Pasteur, she exchanges and shares information regarding immunizations, current and new research development and/or publications, and learns from leaders in the field how the future of the vaccine clinical program will be shaped.
Joseph Spidle is the Director of Products at Arima Genomics, Inc., where he manages cross functional fields of understanding genomics using Arima's Hi-C kit, services and expansion of rapidly growing business. Before Arima, Joseph was the Director Marketing in Biocept and Director Product Management in Trovagene, Inc. He has gained a lot of product management understanding as a Business Development Manager in Gen-Probe Inc and earned his MBA from San Diego State University.
Dr. Robyn Leary acquired key insights on managing global medical, scientific and clinical research experiences over a decade of time. Currently she serves as a Medical Science Liaison at Partner Therapeutics at La Jolla. Before Partner therapeutics, she managed oncology section of Teva Pharmaceuticals as a Medical Science Liaison. She was a postdoctoral fellow at UCSD Moores Cancer Center and achieved her PhD from University of Minnesota. In addition, she also served as a scientist at Masonic Cancer Center, University of Minnesota and Cold Spring Harbor Laboratory.