"What Can You Be With a PhD?"
STEM Career Symposium
Program
Time: 8:30 - 9:30 am, Panel
          9:30 - 10:00 am, Post panel networking
Location: Roth Auditorium
Panel Summary: Do you enjoy working in academia, but find teaching particularly rewarding? This panel will discuss teaching-intensive positions in colleges and universities, and paths from postdoc to teaching professor. 
Click on names below to see bios and photos.
Moderator: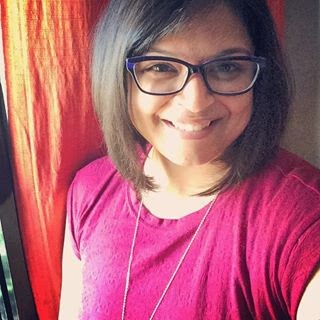 Surashree received her PhD from University of Wisconsin, Milwaukee in 2017. She is currently a Postdoctoral Scholar at University of California, San Diego in the Department of Cell and Developmental Biology. Surashree is working on developing CRISPR-Cas9 based gene drive systems to combat vector borne diseases. Her research interests include large scale combinatorial genome engineering, infectious diseases and environmental health.
Panelists: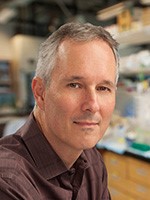 Aaron Coleman obtained his Ph.D. from the University of California, Riverside for his dissertation work on the role of fibroblast growth factor (FGF) in the early development of melanoma.  He continued studying FGF in his post-doctoral research at the Beckman Research Institute at City of Hope National Medical Center, where he examined how FGF-initiated signal transduction pathways may modulate the sensitivity of tumor cells to chemotherapy.  Dr. Coleman is currently an Associate Teaching Professor at the University of California, San Diego, where he teaches biochemistry lecture and laboratory courses.  His current research interests are centered on biology laboratory education.  Current studies include assessing how varying degrees of inquiry in biochemistry lab modules affect student outcomes, and measuring the impact of undergraduate biology curricula on the development of science identity.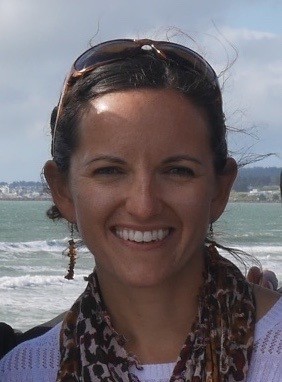 Supporting graduate student and postdoc instructors in the Center for Engaged Teaching, Erilynn Heinrichsen's goal is to ensure that Teaching/Instructional Assistants (TIAs) and Future Faculty have the opportunity to receive effective pedagogical training for teaching the diverse learners at UCSD and in preparation for their future careers. Prior to joining the Center for Engaged Teaching, part of the UCSD Teaching + Learning Commons, she taught through the Division of Biological Sciences at UCSD and was adjunct faculty at San Diego City College. She earned her Ph.D. in Biomedical Sciences from UCSD and has been actively involved in the areas of student-centered instruction and inclusive teaching methods throughout her academic career, beginning with training as an NSF GK-12 Socrates Fellow in graduate school and then as a NIH IRACDA Postdoctoral Scholar at UCSD.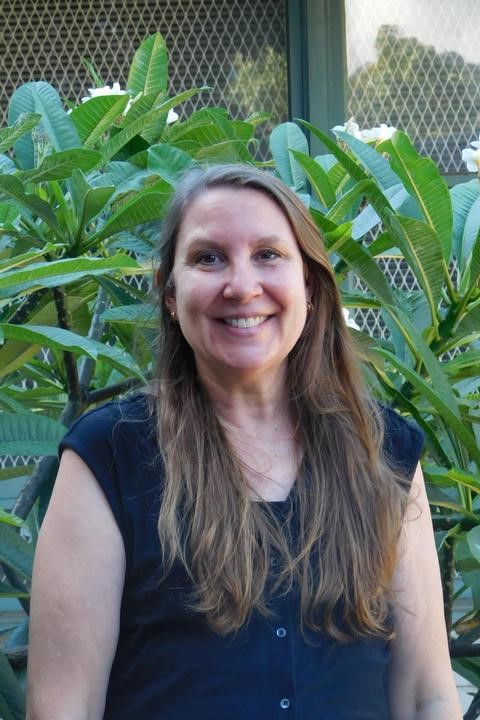 Dr. Janet Becker teaches applied mathematics and mechanics, and probability and statistics with emphasis on applications in the Ocean, Earth and Atmospheric Sciences and Engineering. Becker's current research includes using data analysis and theoretical models to further our understanding of wave-driven inundation for reef-fringed shorelines under future sea level rise scenarios. She received her Ph.D. in 1989 from UCSD-SIO studying under John W. Miles. She was a postdoctoral researcher at the University of New South Wales in Sydney, Australia from 1989-1991, and an NSF postdoctoral Fellow at UCSD in MAE and SIO from 1991-1993. From 1994-2017, she was a faculty member of the University of Hawaii at Manoa, first as an Assistant Professor of Ocean Engineering and finally, as a Professor of Geology and Geophysics. She joined the departments of MAE and SIO as a Teaching Professor in 2017.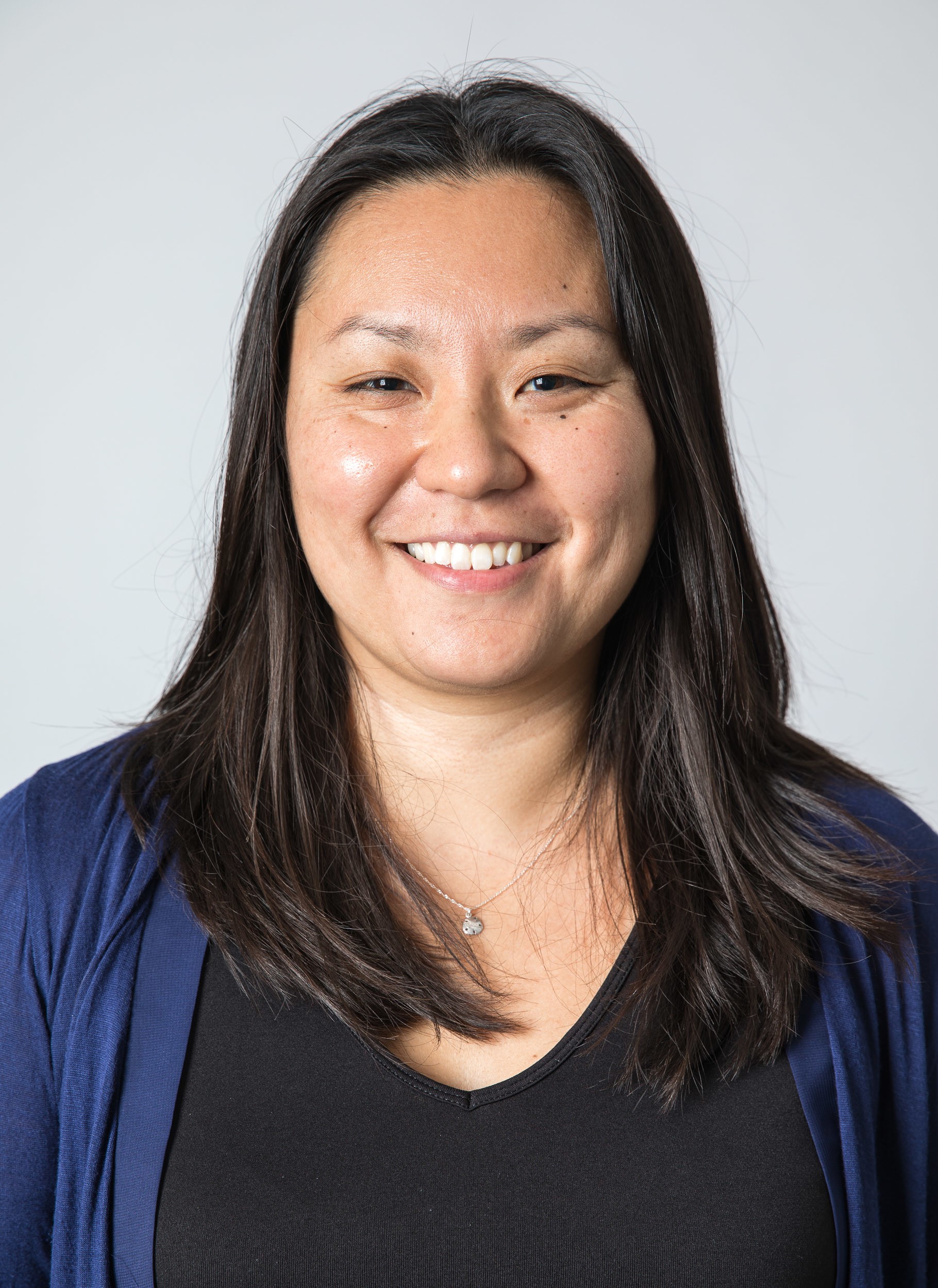 My educational background includes an A.S. in Biological Sciences from De Anza College; a B.S. in Evolution, Ecology, and Biodiversity from the University of California, Davis; and a Ph.D. in Biological Sciences from Clemson University. Afterwards, I held positions as a postdoctoral researcher at the National Institute for Mathematical and Biological Synthesis and then a Marie Skłodowska-Curie Individual Research Fellow at the Royal Veterinary College (England). I am currently an Assistant Professor in the Department of Biological Sciences at California State University, Long Beach, where I teach courses such as Comparative Animal Physiology. In addition, my research program integrates engineering, physiology, and anatomy to study the evolution and ecology of animal locomotion.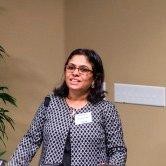 Dr. Kamala Janiyani organizes and teaches courses and workshops in life sciences and technology licensing area in a team at UCSD Extension. She gives invited talks on Intellectual Property and Licensing at various academic institutes. Prior to this, she was a research scientist at MOBIO laboratories where she developed variety of RNA and DNA extraction kits. She has a doctoral degree in Microbiology and post-doctoral experience in Molecular Biology and Biochemistry. She participates regularly at AWIS STEM events in the capacity of a mentor.
Time: 8:30 - 9:30 am, Panel
          9:30 - 10:00 am, Post panel networking
Location: Room 1013 (lower Conference room)
Panel Summary: Are you fascinated with the idea of promoting businesses growth or establishing your own enterprise with your technical background? Join this panel to learn about the working environment of start-up companies and how to realize your own ideas from local biotech entrepreneurs.
Click on names below to see bios and photos.
Moderator: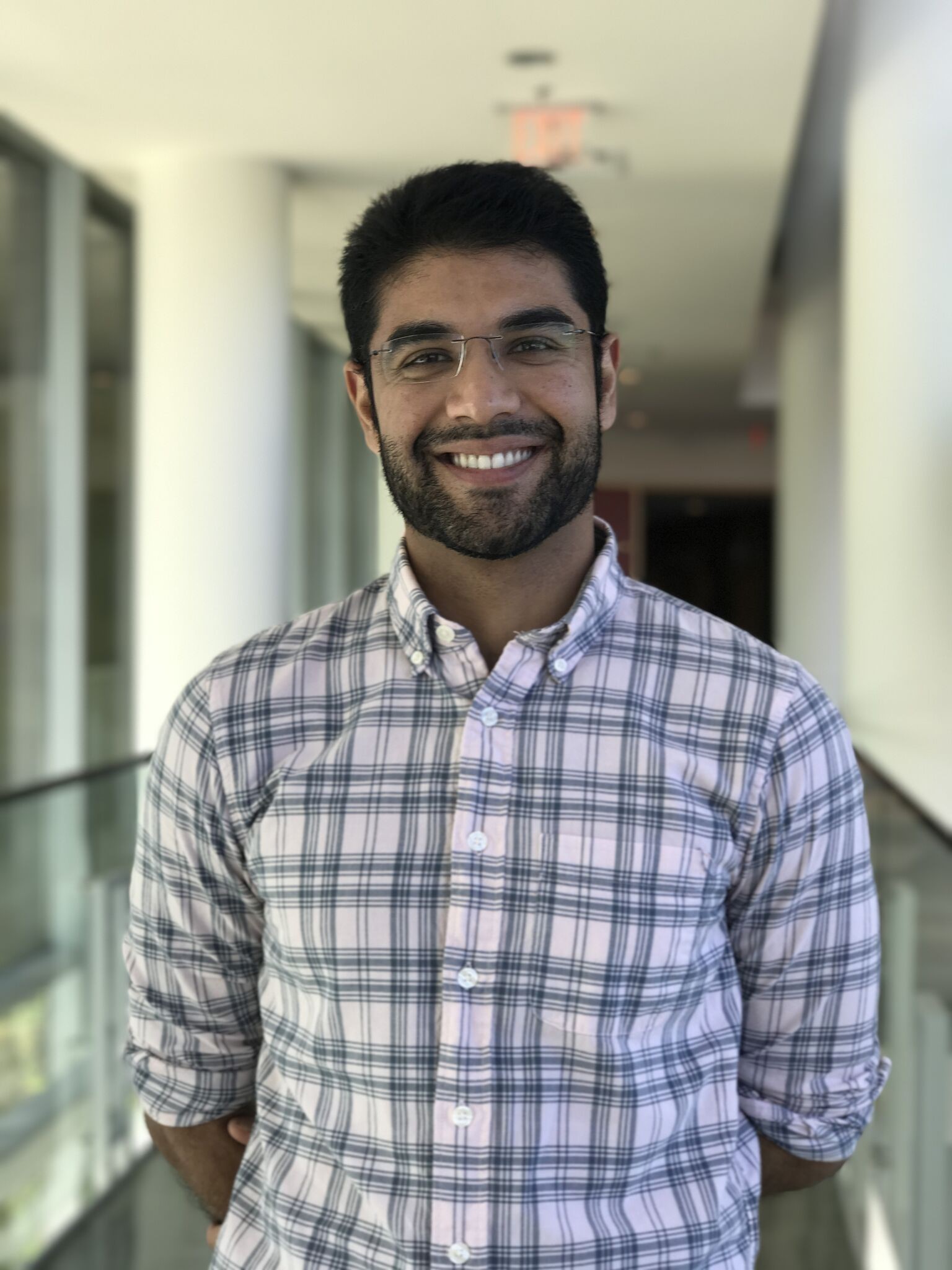 Ayush Kishore received his PhD in Molecular and Systems Pharmacology from Emory University in 2017. He is currently a postdoc at the UCSD-Moores Cancer Center where he is investigating signal transduction networks in various cancers.
Panelists: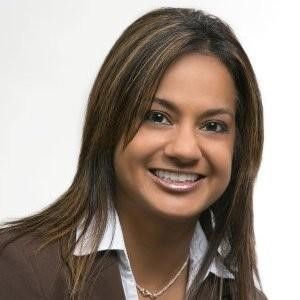 Susan Virdee is the Associate Director of Global Strategic Sourcing/Procurement at Pfizer where she is responsible for global strategy development, implementation and sourcing research, clinical research initiatives.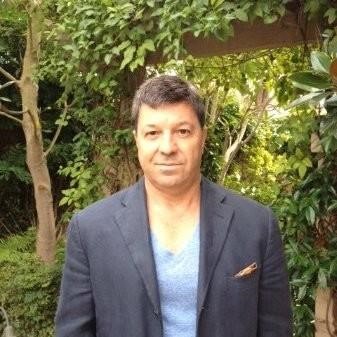 Dr. Jim Hauske is the President and Co-Founder of Sensor Pharmaceuticals, a virtual drug discovery and development organization focused on molecules affecting the nexus of inflammation and metabolic disease. Molecules are at pre-clinical stage and are presently in chronic toxicology studies.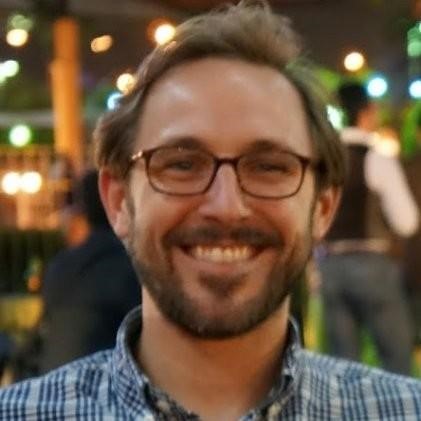 Dr. Westbrook Weaver is CEO and Founder of Tempo Therapeutics, a company pioneering a paradigm shift in tissue regeneration with cell-free synthetic materials that use geometric technology to unlock the body's own regenerative capacity and control inflammation.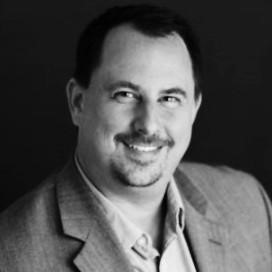 Jay Bryant leads admission and recruitment efforts for UCSD's graduate business programs in the Rady School of Management where he is the Director of Graduate Admissions and Recruitment.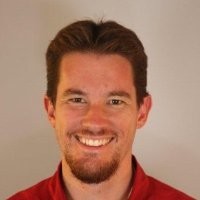 Dr. Raymond Price has worked in the pharmaceutical and biotech industry for almost 20 years, first in drug discovery research and later in business development roles. In his current role at Eurofins Pharma Discovery Services, he is responsible for increasing sales and managing collaborative R&D agreements in the western US and Asia/Pacific Rim.
Time: 10:00 - 11:00 am, Panel
          11:00 - 11:30 am, Networking
Location: Roth Auditorium
Panel Summary: Are you interested in a pharma/biotech career? Wondering what the differences are between industry R&D and academia? Join us for this panel discussion with the panelists working in various areas in pharmaceuticals and biotechnology to learn about their career paths, the benefits and challenges in moving to industry.
Click on names below to see bios and photos.
Moderator: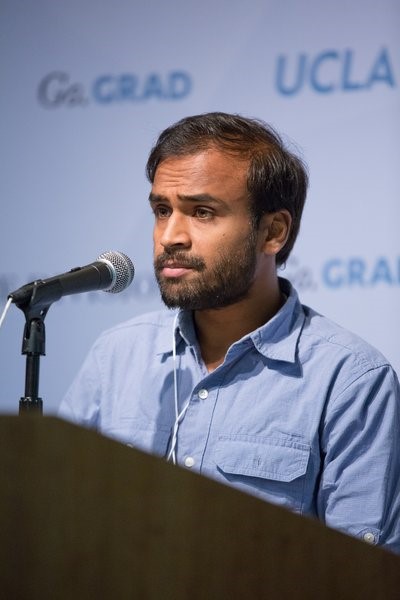 Dr Sunayan S Ray is a postdoctoral fellow at Dept of Ophthalmology, UCSD where his work is focused on directed differentiation of pluripotent stem cells and their application towards the study of retinal development and disease, photoreceptor cell development and retinal connectivity, and retinal regeneration. Along with his role in his lab he is also the Co-Chair of UCSD PDA Career Development and Chief Coordinator Ambassador Program. If not doing bench work you can catch Sunayan aka Sunny either in the ocean or on a soccer field.
Panelists: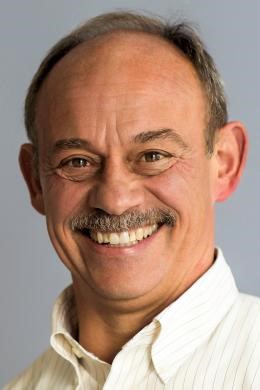 Since earning his doctorate degree in Pharmacology at the University of Pittsburgh, Pennsylvania, Dr. Abraham has seen a plethora of accomplishments and leadership roles. He has authored a multitude of scientific publications, his major research including immune response, cancer metabolism, and molecular cell responses and signaling. He has been a reviewer for top science journals, received several awards, and as Head of Oncology R&D at Pfizer, he founded the WRD Postdoc Training Program.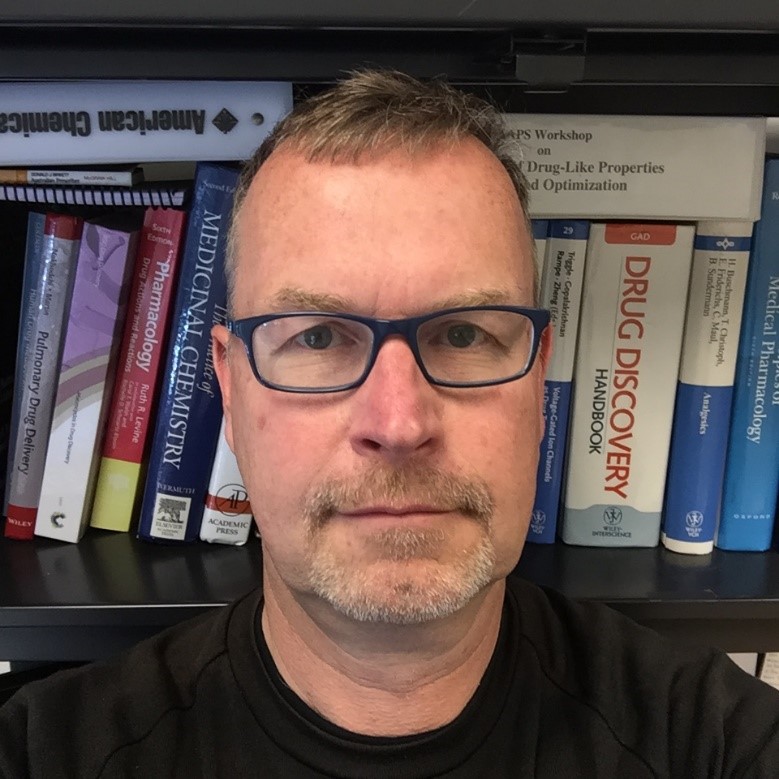 Dr. Andreas Termin is a Research Fellow II at Vertex Pharmaceuticals, where he leads a team exploring novel molecules for the treatment of pain. Prior to this role, he worked as Associate Director and Director of Chemistry at Vertex. Throughout his time at Vertex, he has partnered with the Human Resources and Talent Acquisition Team at Vertex to hire outstanding talent for the company. Dr. Termin has extensive research experience in the pharmaceutical industry, and previously worked at DuPont Pharmaceutical as Principal Scientist leading a team to discover novel agents to treat anxiety and depression and at Amgen as a Research Scientist on a medicinal chemistry team supporting inflammation research. He also served outside of his core expertise as a faculty member (Boswell Fellow) in the Department of Environmental Engineering at the California Institute of Technology where he was the first to synthesize and explore the properties of doped TiO 2 photo-catalysts. Dr. Termin received his M.S. and Ph. D. in Organic Chemistry from the University Konstanz, Germany.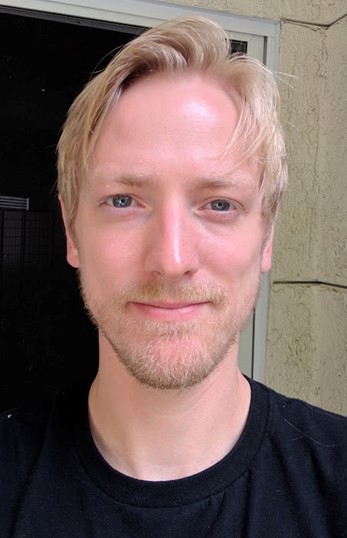 Dr. Andrew MacConnell is a Research Scientist and Co-Founder of Plexium, a VC-backed biotech startup located in San Diego. He completed a bachelor's in Physics and a master's in Chemistry at Furman University, with a research focus on organic synthesis and automated flow systems. He received his PhD from The Scripps Research Institute in Chemistry under the mentorship of Brian Paegel, where he co-developed a droplet-microfluidic platform for quantitative high throughput screening of million-member DNA-encoded small molecule libraries.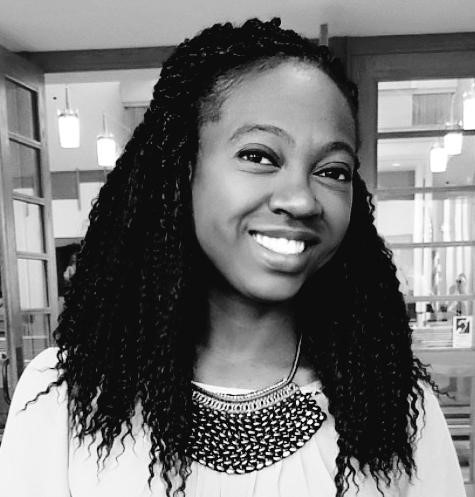 Chadia completed her undergraduate studies at the University of Florida, where she obtained a B.S in Food Science, Human Nutrition and Biochemistry. She then obtained an M.S. in Biomedical Science from Barry University and completed her thesis research at the Miami Project to Cure Paralysis studying cellular therapeutic strategies to improve neuronal damage for the treatment of spinal cord injuries. Chadia then went on to earn a Ph.D. in Biochemistry and Human and Molecular Genetics from the VCU School of Medicine. Her primary research objective was to dissect the genetic factors leading to the onset and progression of hepatocellular carcinoma (HCC) using that knowledge to develop novel, targeted and effective gene therapies for HCC. Before joining Takeda, Chadia trained as a post-doctoral fellow in the division of Gastroenterology, Hepatology and Nutrition at Virginia Commonwealth University (VCU) School of Medicine. Chadia's work at VCU was focused on identifying novel mechanisms that bridged the link between Nonalcoholic steatohepatitis (NASH), a type of Fatty Liver Disease and Liver Cancer to identify therapeutic genetic targets. Chadia's research has produced over 20 peer reviewed journal articles, 15 abstracts, 5 review articles and 2 NIH funded grants all focused on creating clinical solutions for HCC and NASH patients. Chadia is currently a Staff Scientist and Project Leader at Takeda California, where she does pre-clinical drug discovery, target identification and validation for novel therapies to help patients with gastrointestinal disorders.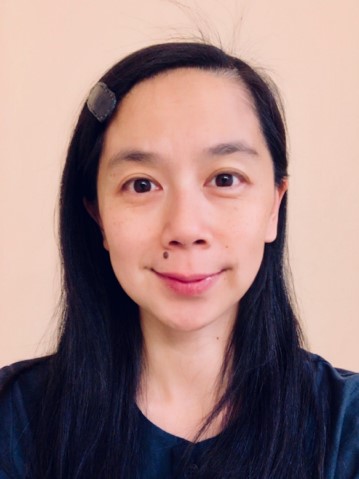 Wei Wei Chiu is currently working as a Technical Support Scientist at Thermo Fisher Scientific providing quality pre- and post- sales technical support for Real-Time PCR systems, reagents, and assays. She enjoys the challenging and exciting inquiries brought by the customer daily. Prior to the Technical Support role, Wei Wei has enjoyed and successfully developed assays for cancer marker detection, infectious disease diagnostics, and basic research for various plant and animal viruses using classic molecular biology approaches and cutting edged technologies during her graduate and post-graduate research life. In her spare time, she enjoys creating fun and delicious foods with her husband, creating pretty and messy crafts with her boy, and occasional travel visiting families overseas.
Time: 10:00 - 11:00 am, Panel
          11:00 - 11:30 am, Networking
Location: Room 1013 (lower Conference room)
Panel Summary: Are you an engineer or scientist in areas outside the biological and health sciences? Interested in the research environment outside academia? Find out about various industry career paths in research and development, and meet and network with panelists at various points in their careers, from the recently graduated to C-level executives and founders.
Click on names below to see bios and photos.
Moderator: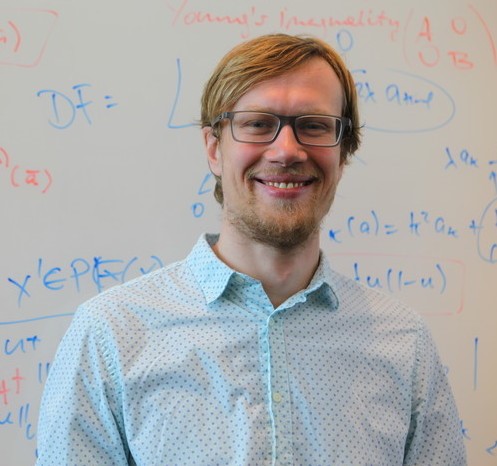 Jacek Cyranka received his PhD in Mathematics and Computer Science in 2013 from Jagiellonian University in Poland. Subsequently he has become a serial postdoc, first at University of Warsaw, then Rutgers University in New Jersey and recently he has joined UCSD in San Diego. At UCSD he pursues research on machine learning and numerical analysis and optimization for artificial intelligence. Non-academic interest are concentrated around data analysis and artificial intelligence. He spends his limited free mostly performing various activities like ju-jitsu, biking and climbing.
Panelists:
Brian C. Stahl earned BS and MS degrees in Materials Engineering from Cal Poly San Luis Obispo and was the first recipient of the Paul Bonderson joint MS/PhD fellowship. He matriculated to UCSB where he worked with Profs. Craig Hawker and Ed Kramer on block copolymer lithography and earned a PhD in Materials Science in 2013. He was an engineering director at Apeel Sciences where he worked on new materials to reduce food spoilage, and is currently in the Inertial Fusion Technologies group at General Atomics where he manages an analytical laboratory and develops new targets, sensors, and materials for inertial confinement fusion and high energy density physics research.
Greg Bruno is the Vice President of Engineering of the Software Manufacturing Division at Teradata where the charter of the division is to reliably and easily build Teradata's products via automation modeled after a physical assembly line. He came to Teradata through an acquistion of StackIQ, where he was the co-founder and Vice President of Engineering. StackIQ produced "Stacki" an open-source solution that is capable of bringing thousands of servers, from fully-configured "heavy" servers to Raspberry Pis, up to a ping and a prompt in minutes. Prior to joining StackIQ, he co-founded the open-source Rocks Cluster Group at the San Diego Supercomputer Center (SDSC) where he helped to architect, design and implement the Rocks Cluster Distribution, an open-source software stack that enables domain-specific users to build and manage their own clusters. He received his M.S. and Ph.D. in Computer Science from UCSD where he researched parallel file systems.
Herve Lambert is the SVP of Technology for AerNos Inc, an innovative fast growing nano gas sensor start-up headquartered in San Diego, where he leads a multi-disciplinary R&D organization comprised of scientists and engineers in the fields of Material Science, Chemical Engineering, Data Science, Embedded Systems Engineering, MEMS and SoC design. Prior to AerNos, Mr Lambert spent 30 years in the semiconductor industry, primarily leading design engineering teams and cross-functional product development organizations for Intel Corporation. Mr Lambert received a Diplôme d'Ingénieur from ESIEE, Paris and a MSEE from the California Institute of Technology.
Jordan James Gosselin received his doctorate in plasma physics from the University of California at San Diego in May 2016. Since then he has been working as a systems engineer at Northrop Grumman in the Future Technical Leader's rotation program leveraging his graduate school skill set to model and evaluate the performance of sensor and communication systems across domains from undersea to air. His professional interests include modeling and simulation, communications, information theory, federal acquisition processes, and international relations. His personal interests include woodworking, guitar and vocals, going on vacation, and injuring himself in new and interesting ways.
Marcel received this PhD training in the field of signal processing and machine learning at The University of Austin. His PhD thesis focused on the applications of statistical modeling and machine learning in designing robust communication systems. Since 2013, Marcel joined Samsung as a research system engineer. His work during this period focused on belief propagation receivers and computer vision. Since 2017, Marcel joined Intel-Nervana, now Artificial Intelligence Products Group (AIPG) at Intel as a deep learning data scientist, conducting cutting-edge research and development of technologies for specialized hardware for modern deep learning.
Time: 11:30 - 12:30 pm, Panel
          12:30 - 1:00 pm, Post panel networking
Location: Roth Auditorium
Panel Summary: Join us to learn some of the career options available in the Bioengineering and Bioinformatics industries. Panelists will discuss their career paths and offer tips in improving your profile for the industry.
Click on names below to see bios and photos.
Moderator: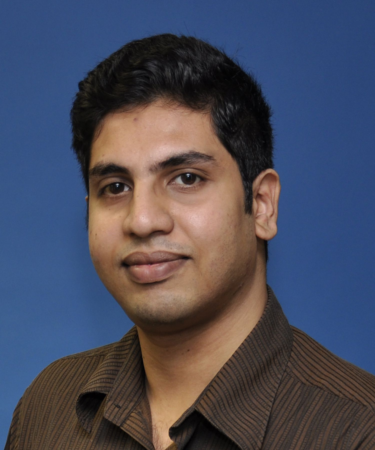 Abhilash received his Masters degree in Biomedical Engineering from the University of Michigan at Ann Arbor, and his PhD from the University of Iowa, Iowa City in 2016. His research interests are in the application of image processing and image analysis techniques to medical imaging, primarily in the pulmonary domain using CT/MR imaging. He is currently working in the Radiology Imaging Laboratory at the University of California at San Diego as a Postdoctoral Researcher, applying image processing and Machine Learning to MR images to study postural changes in pulmonary perfusion and developing clinically relevant strategies to manage ventilation of patients with ARDS.
Panelists: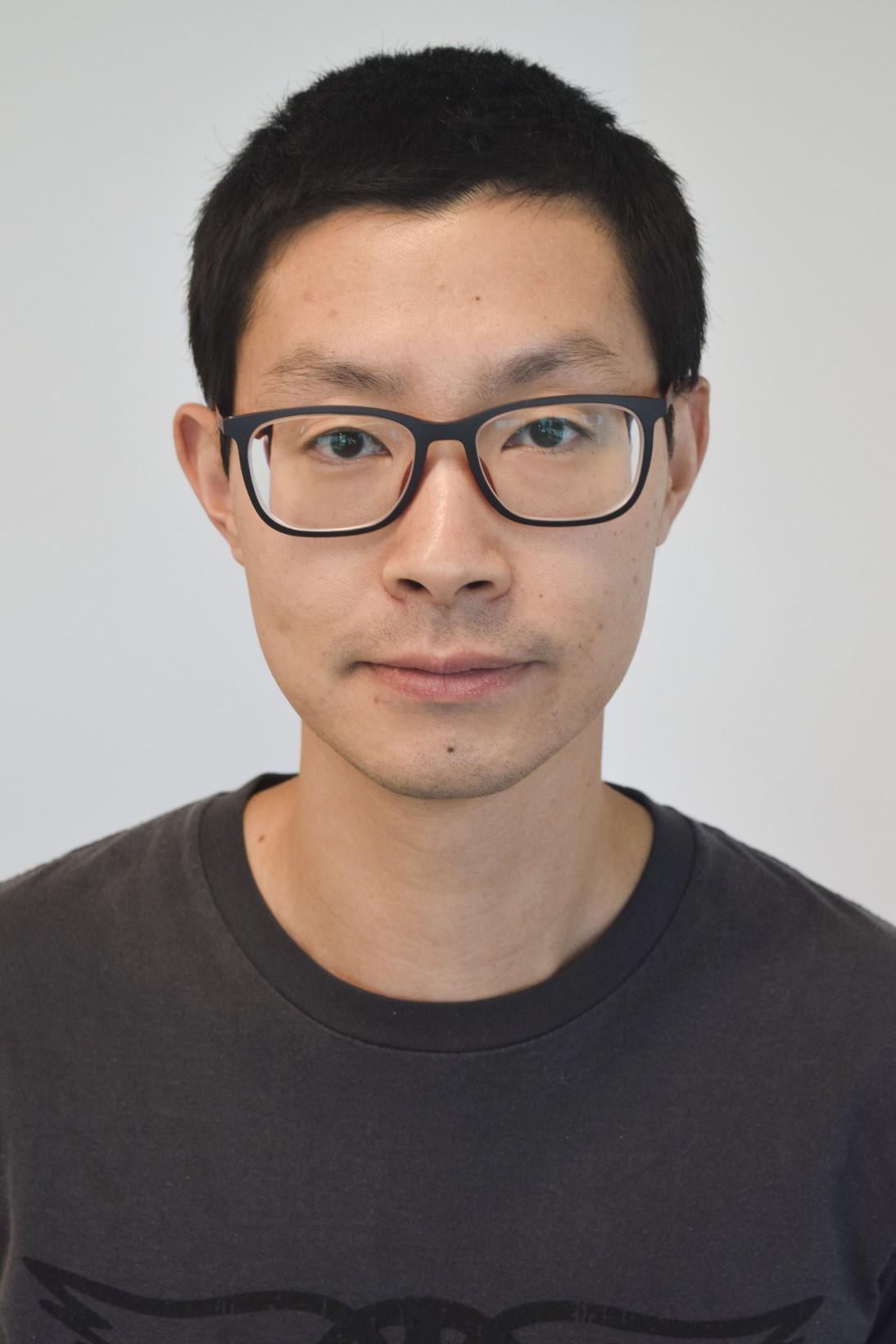 His-Ming Chang, PhD is a data scientist at CureMetrix. He is leveraging deep learning and physics to develop the next generation of medical image analysis technology. He made a career transition from physics to data science right after receiving his Ph.D. in theoretical particle physics from University of California, San Diego in 2015. He received his M.S. in experimental particle physics from National Taiwan University in 2006 and his B.S. in physics from National Tsing Hua University in 2004.
Jocelyne Bruand is a Bioinformatics scientist at Illumina. She received her B.S. in Information and Computer Science from the University of California, Irvine and her Ph.D. in Bioinformatics and Systems Biology from the University of California, San Diego for her work in computational mass spectrometry imaging. She has been at Illumina since 2012, working on a variety of methods and applications, such as forensics, multiplex PCR primer design, HLA typing, microbial sequencing, and consanguinity prediction.
Runquan Zhang, PhD is a Scientist at QooLAbs, Inc., working on development of novel humanized antibodies with highly versatile applications. Prior to joining industry, her academic research experience relates genetics, immunology, oncology, infectious diseases, stem cells and neurodegenerative disorders. Additionally, she acquired exceptional organizational experience throughout educational institutions, universities, research laboratories, hospitals, government, legal agencies, non-profit and industrial biopharmaceutical associations. She has received her bachelor degree on Biochemistry from East China University of Science and Technology, worked in Shanghai Institutes for Biological Sciences, Chinese Academy of Sciences as a project engineer, and continued to pursue her Master degree on Molecular Biology at San Diego State University, and PhD degree on Molecular Medicine at Sanford Burnham Prebys Medical Discovery Institute.
Sripad Ram, PhD is a Principal Scientist at Pfizer, working in the field of Image Analysis. Sripad completed his PhD in BioEngineering at UT Southwestern Medical Center in 2007 and continued there to work as a Postdoctoral Research Fellow. His field of research focused on quantitative analysis of antibody transport and microscopy, and was the co-inventor of a new imaging technology to perform ultrahigh accuracy determination of parameters at low light levels. Following his academic career, he joined Carl Zeiss as a Systems Specialist, working on light microscopy products. In January 2016, he joined Pfizer as a Principal Scientist in the global pathology group, supporting digital image analysis and advanced analytics for their Oncology and Vaccines portfolio.
Alex Nemiroski, Ph.D. is the Head of Flowcell Development and Metrology at Omniome, a start-up developing a new approach to DNA Sequencing. Previously he was a Senior Scientist at Illumina (Nanofabrication Group, Research and Technology Development). Prior to his industry career, Alex spent a decade at Harvard University, receiving his Ph.D. in Applied Physics and completing a postdoctoral fellowship in chemistry in the lab of George Whitesides. He has published 20 peer-reviewed papers, filed 10 patents, and helped found EnteraSense, a Biomedical start-up focused on commercializing his PhD work.
Time: 11:30 - 12:30 pm, Panel
          12:30 - 1:00 pm, Post panel networking
Location: Room 1013 (lower Conference room)
Panel Summary: Would you like to know the role of clinical and regulatory professionals in the process of medical devices and drugs development? Speakers at this panel will share their stories, discuss the demands, and describe how to obtain valuable training in the field.
Click on names below to see bios and photos.
Moderator: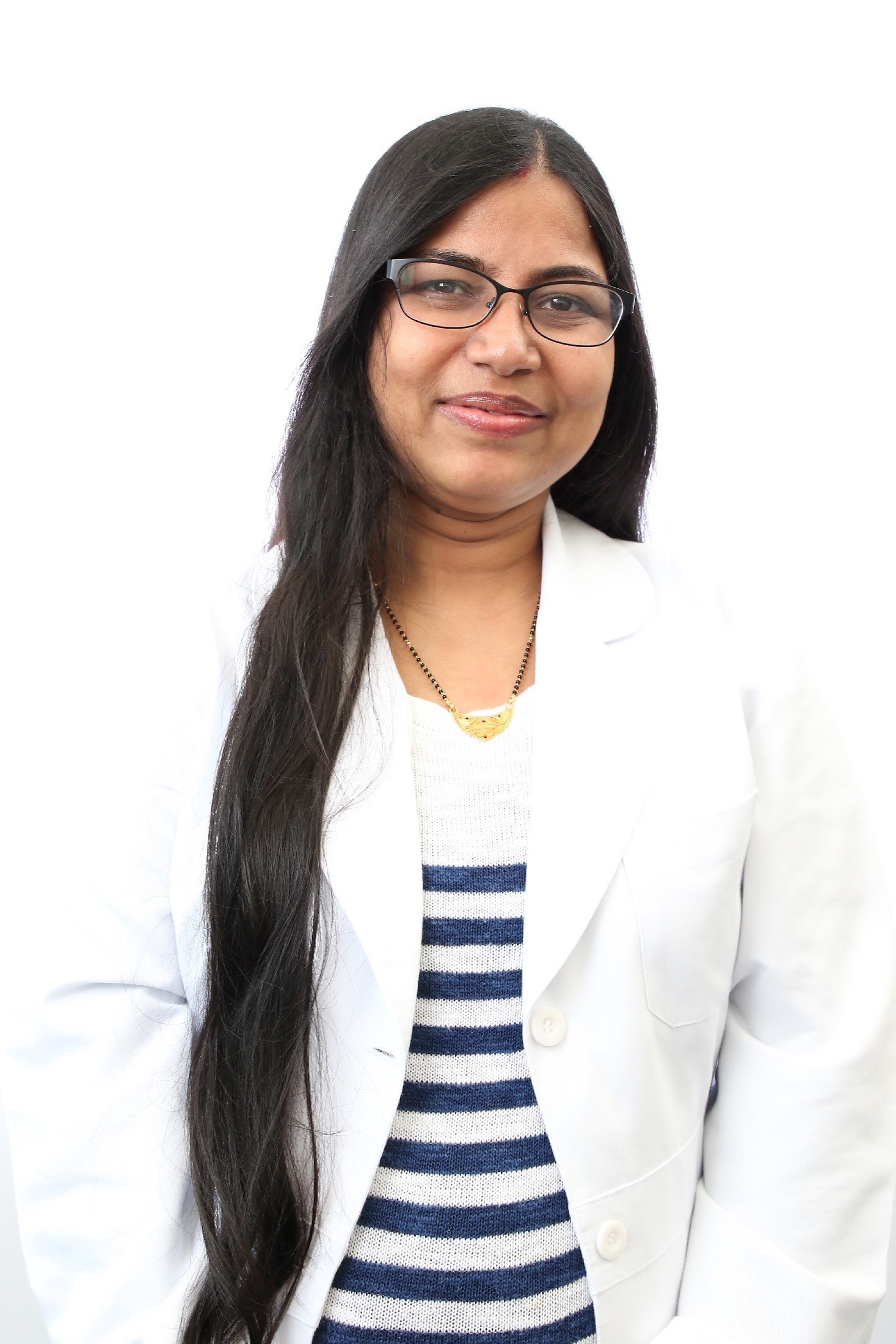 Academically, Dr. Das completed her B.S. and M.S. at Sambalpur University, India. Then she served as a research assistant at Institute of Life Science. She received CSIR fellowship to perform her dissertation work at Institute of Life Science, Utkal University, India which focused on novel nanodrug delivery systems for cancer therapy and imaging. She was then joined as postdoctoral research fellow at Backman Research Institute, City of Hope, USA. Her works focus on Leukemia and lymphoma research. There after she joined Prof. Nicholas Webster, Department of Medicine, UCSD as postdoctoral research fellow. Here she is studying the molecular mechanism of obesity-induced postmenopausal breast cancer growth and exploring dietary intervention to fight against this disease. Her studies have the potential to completely change the way we think about obesity.
Panelists: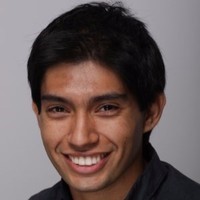 Dr. Adami earned his PhD in neuroscience from the University of California, Riverside and currently works as a regulatory affairs professional at MacroGenics, Inc. Dr. Adami is also an adjunct professor at SD Miramar College in the department of biology. Previously, he worked as a regulatory consultant at PAREXEL and an adjunct professor at the University of Maryland, Baltimore County (UMBC) and California State University, Fullerton. As a regulatory professional in early stage drug development, Dr. Adami worked as a nonclinical subject matter expert (SME) and project manager authoring and reviewing nonclinical and clinical reports for regulatory submissions (eg, FDA). During his PhD, he studied MRI physics and the role of aquaporins after brain injury in rodents.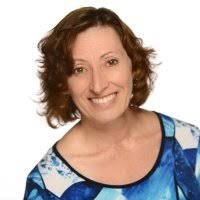 Jennifer Grodberg, PhD, RAC (Jenny) has over 24 years of experience in the pharmaceutical industry, 14 years of it in Regulatory Affairs, spanning the pre-IND enabling phase through NDA submission, including FDA inspections and Advisory Committee Meetings. Currently, she is Vice President of Regulatory Affairs at VenatoRx Pharmaceuticals, Inc. Prior to joining VenatoRx, Jenny spent 2.5 years as a regulatory affairs consultant after her tenure in Regulatory Affairs at Trius Therapeutics, Inc. which drew to a close upon approval of the new antibiotic Sivextro and the acquisition of Trius by Cubist Pharmaceuticals. Before joining Trius, she worked at TargeGen Inc., in the Department of Regulatory Affairs and Drug Development, and has also participated in early stage drug discovery programs at both large and small pharmaceutical companies. Before entering the pharmaceutical industry, Jenny held a faculty appointment at Harvard Medical School in the Department of Medicine. Jenny has a PhD in Microbiology and completed postdoctoral work at both the Weizmann Institute of Science in Rehovot, Israel, and Harvard Medical School. Jenny received Regulatory Affairs Certification in 2007, is a Fellow of the American Medical Writers Association (AMWA) and past-president of the AMWA Pacific Southwest Chapter. She currently chairs the San Diego Regulatory Affairs Network mentoring program.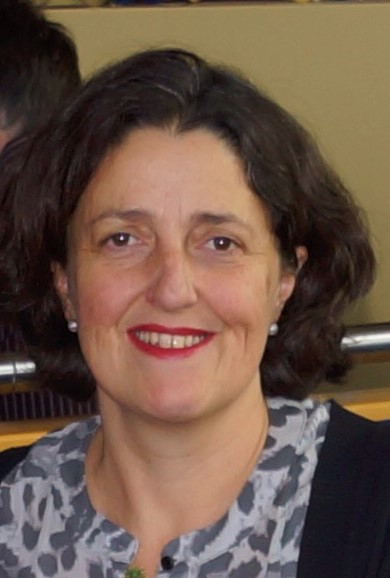 Maria Jose Cortes-Mateos is originally from Spain where she completed her education as a biologist. After she obtained her Ph.D. degree, she moved to Boston for a Postdoctoral position at Tufts University, then to moved to San Diego, where she worked as a research scientist for more than a decade at UCSD and The Scripps Research Institute. During her last position at UCSD, she became interested in the regulatory aspects of drug development and medical technology. She obtained her Regulatory Affairs Certification in 2014 and shortly after started to work as a Regulatory Affairs Specialist at DJO Global, LLC, a medical device company with the headquarters in Vista. Currently she is the Coordinator of Global Product Registration and part of the Regulatory Compliance Team. Also, she is been a volunteer with SDRAN since 2014, as a Secretary of this organization and as a member of the Education Committee, being the Group Leader of the program for the preparation of the US and EU RAC exam.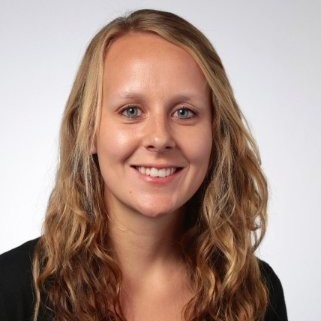 Dr. Kristina Hamill received her Ph.D. in organic chemistry in 2016 at the University of California, San Diego, under the supervision of Prof. Yitzhak Tor. She then moved to IQVIA (formerly Quintiles), where she completed an extensive clinical research trainee program prior to starting a career as a Clinical Research Associate (CRA). As a CRA, she is involved in all stages of clinical studies, from site selection to study close-out, on multi-national and multi-center studies. Her therapeutic experience as a CRA includes endocrinology, nephrology, and oncology.
Rosemarie Christopher is the President and CEO of MEIRxRS, which is a group of three niche workforce development firms for scientific and technical professionals (Clinical Research, Regulatory Affairs, Quality Assurance and Compliance and Medical Affairs) in the Pharmaceutical, Medical Device, Biologics, Diagnostics and Biotech industries. She has a strong understanding of employment, on the job training and retention of multigenerational workforce from over 25 years' experience in recruiting and placing technical and scientific STEM (STEM: Science Technology Engineering Math) professionals. Rosemarie founded the first 9 life science apprenticeship programs in the state of California. She earned her M.A. in Corporate Communications from University of Southern California (USC), B.A. in Anthropology from University of California Los Angeles (UCLA) and A.A. in Liberal Arts from Northampton Community College. She received two American Society for Quality (ASQ) awards one for Leadership and Distinguished Service as Chair of the Food Drug and Cosmetic Division; the other the Shirl Furger, Volunteer Leadership and Meritorious Service Award.
Time: 2:00 - 3:00 pm, Panel
          3:00 - 3:30 pm, Post panel networking
Location: Roth Auditorium
Panel Summary: In addition to technical and scientific skills the academic career enhances a number of soft skills in project management, problem solving, mentoring, presenting, and even marketing! This panel will give you information about what consulting companies look for when hiring PhDs from academia. Join the discussion to learn how to bring your soft skills forward and efficiently use them in a consulting career.
Click on names below to see bios and photos.
Moderator: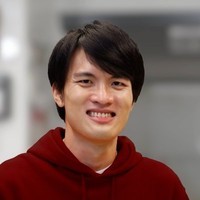 Kian-Yong Lee is a Postdoctoral Fellow at the Ludwig Institute for Cancer Research, UC San Diego School of Medicine. Kian-Yong earned his PhD in Biochemistry from the University of Cambridge. He studies the molecular mechanisms of cell division and germline development, using a combination of biochemical, biophysical, cell biology, molecular biology and genetic approaches. While completing his postdoctoral projects, he is exploring various non-academic career options that would allow him to make a direct and meaningful impact on human health.
Panelists:
Amy Duncan is the Chief Marketing Consultant for Goldfish Consulting, Inc., a consultancy she started in 2008 to leverage her unique combination of life science and marketing expertise. After completing her BS in biochemistry at UC Davis, Amy worked at the bench at The Scripps Research Institute and in technical support at Stratagene (now Agilent) laying a strong foundation in understanding experimental methods and applications. In transitioning out of the lab, Amy began her MBA at SDSU helping her transfer into product management at Stratagene and then Invitrogen (now Thermo Scientific). Over the next 10 years Amy held roles in product marketing, brand management and sales, where she obtained valuable experience in how to develop, launch, and sell scientific products. In the past ten years as a consultant, Amy has helped life science companies understand differentiation and competitive strategies to articulate their value proposition. She also leads the San Diego Entrepreneurs Exchange (SDEE) communications committee which helps inform startups and founders on how to grow their business.
Glenn Croston is a drug discovery biologist, consultant and entrepreneur. Dr. Croston received his PhD at UCSD studying RNA polymerase II transcriptional regulation in vitro, and did his postdoc at Tularik, in the San Francisco Bay Area, exploring IL-1 signal transduction in inflammation. He has worked in San Diego biotech for many years doing drug discovery in a wide range of therapeutic areas, including steroid hormone receptors at Ligand Pharmaceuticals, CNS drug discovery at ACADIA Pharmaceuticals, and peptide drug discovery at the Ferring Research Institute. Dr. Croston is currently consulting for the pharmaceutical industry and developing drug discovery startup efforts.
Jill, Founder and Principal Consultant of Sciencia Consulting, Inc., has merged her passion for science, her talent for science communication and years of experience in marketing and business development to help scientists and science companies bring their innovation to life. For the past 12 years, she has worked for research institutes, start-ups, biotechs and medical device corporations as a product and marketing manager. She has managed small product portfolios and up to a 5000 product, $40 million/year portfolio, sold nationally and internationally. Jill also serves on the Executive Board of the Life Science Interest Group in Athena San Diego whose mission is to provide opportunities to network, develop leadership skills, share information and promote meaningful connections for women working in STEM fields.
Michael is an accomplished, biopharmaceutical executive and collaboration expert with award-winning marketing and commercial strategy credentials. He directs a Go2Market commercialization consultancy which operates at the intersection of clinical strategy and commercial objectives. His recent work has focused on the improvement of clinical recruitment through disruptive digital technologies and solving e-learning issues facing clinical trial professionals. He has held Vice President roles at Klick Health (Digital Health), PAREXEL International (global CRO), and PPD (global CRO) in business development and alliance management. Michael pioneered a global Alliance Management capability for Eisai Pharmaceuticals and spent eleven years leading Strategic Marketing at biotech start-up, Ligand Pharmaceuticals Inc. where he oversaw the development, registration, and launch of five novel cancer drugs. His commercial career also includes sales management, marketing, and new product development positions at GSK, Adria Laboratories, and Bayer. Among his credentials, Michael was named Medical Marketer of the Year by the Medical Marketing Association and served as President of the national organization. He serves on the board of directors of the Cutaneous Lymphoma Foundation and advises several other patient advocacy groups. Michael received his undergraduate degree from Kenyon College and did his graduate work at The Ohio State University. Michael and his family live in San Diego, CA.
Saralin Davis is currently an associate at McKinsey and Company as part of the LA office. She predominantly works in McKinsey's pharmaceutical and medical products practice where she serves a variety of clients in areas such as commercial strategy, value and access, life science innovation and clinical operations. Prior to joining McKinsey she completed her PhD in Biomedical Sciences at UC San Diego where her research focused on autophagy and membrane trafficking.
Time: 2:00 - 3:00 pm, Panel
          3:00 - 3:30 pm, Post panel networking
Location: Room 1013 (lower Conference room)
Panel Summary: Do you love writing beyond drafting manuscripts? Are you interested in a career that entails communicating complex scientific advancements into a more interesting message catered to a broader audience? Join this panel as our speakers share their stories and learn how to build upon your science writing skills to successfully transition into a career in science communications.
Click on names below to see bios and photos.
Moderator: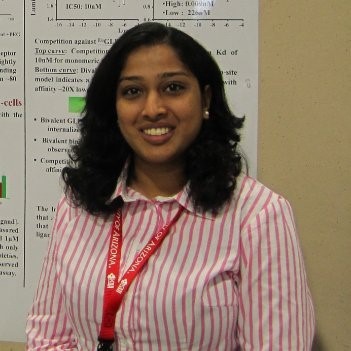 Kameswari Ananthakrishnan received her Masters and PhD degree in Physiological Sciences at the University of Arizona in 2016, with her research focused on finding novel therapeutics for -cell quantification and repair in diabetes. She is currently a postdoctoral scientist at UC San Diego and is working on understanding the role of inflammation and obesity in the development of Diabetes. She is also an active volunteer with the Fleet Science center and has participated in several of their education and outreach programs.
Panelists: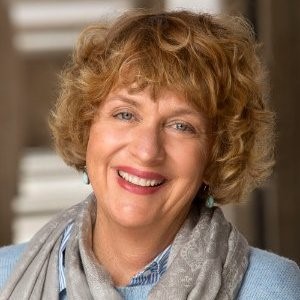 Dr. Ellen Potter recently retired as Director of Education Outreach at the Salk Institute. Dr. Potter continues to be committed to bringing the thrill of scientific discovery to students, teacher and the community at large. She is a neurobiologist by training, educator and founder of the Salk Mobile Science Laboratory (MSL) and fostered many collaborations with UCSD, Scripps and the Reuben H Fleet Science Center. She is also an active board member of ARTReach San Diego, a non-profit dedicated to bringing art education to San Diego County students.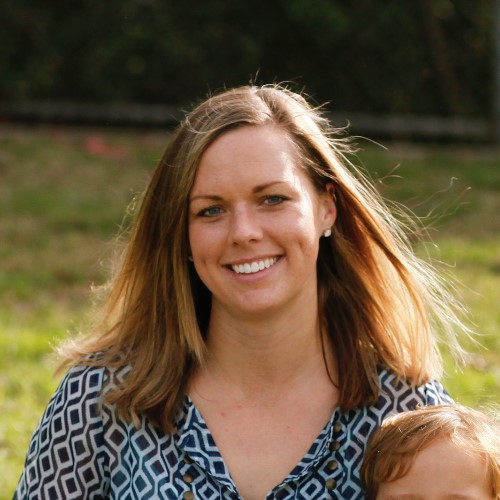 Jennifer Higginbotham is a biomedical scientist, writer, and editor with background in cancer and stem cell biology. After graduating from Xavier University with a BS in Biology, Jennifer joined the BMS program at UC San Diego, where she researched oncolytic viruses at the Salk Institute. She received her PhD in 2015, then went on to pursue a career in writing and communication. Jennifer is now the Director of Scientific Writing at Allele Biotechnology & Pharmaceuticals in San Diego, where she is involved in a diverse range of writing activities, including technical, regulatory, and clinical documents, as well as grants and publications.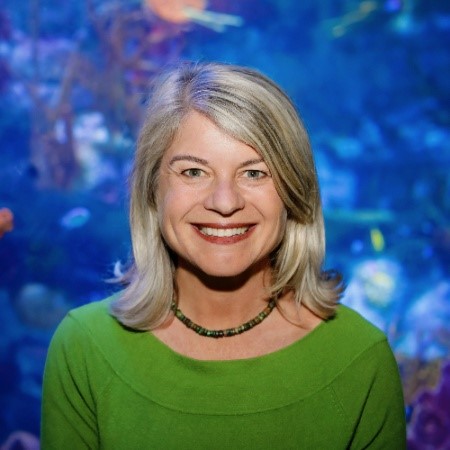 Nan Renner serves as Senior Director of Learning Design and Innovation at Birch Aquarium at Scripps, UC San Diego. She is also a research associate with UC San Diego CREATE (Center for Research on Educational Equity, Assessment, and Teaching Excellence). After working in museums for twenty years (as San Diego Museum of Art graphic designer, San Diego Natural History Museum exhibit developer, and Bilingual Exhibits Research Initiative co-principal investigator), she earned her PhD in Cognitive Science, doing design-based research focused on children learning science concepts. She has taught at UC San Diego in Cognitive Science and Education Studies, and directed the San Diego Incubator for Innovation (Art of Science Learning/Balboa Park Cultural Partnership), fostering creativity and community-driven innovation with an emphasis on the arts, science and technology.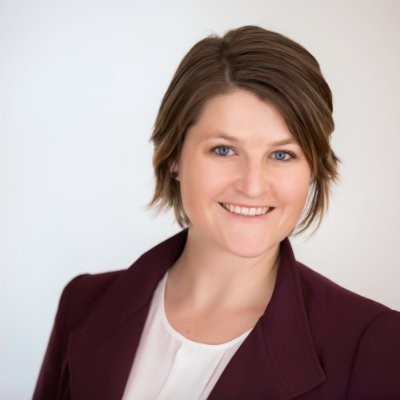 Peggy Vorwald, Ph.D., is an account executive with Little Dog Communications, a public relations firm providing innovative solutions for biotech companies. Prior to joining Little Dog, Peggy worked as a medical writer for Syneos Health (formerly INC Research) where she created presentations for health care professionals that clearly and accurately reported results from clinical trials. She earned her Ph.D. in biological chemistry from University of California, Los Angeles, where she worked in the laboratory of Eddy De Robertis M.D., Ph.D., studying the mechanism of the Wnt signaling pathway and its role in embryo development. During her graduate school experience, Peggy was elected Biological Chemistry Department Student President for three years, sat on the David Geffen School of Medicine Strategic Planning Committee and LCME Accreditation Task Force as the graduate student representative, and volunteered as a tutor for the non/profit organization, School on Wheels.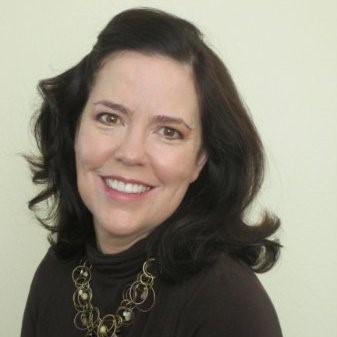 Dr. Sharon Schendel established the U.S. Editorial Office for The Biochemical Journal and was Graduate and Postdoctoral Education Specialist (GPES) at Sanford Burnham Prebys Medical Discovery Institute where she focused on helping trainees develop writing and oral communication skills. She obtained her PhD from Purdue University in Biochemistry. Currently she is the Project Manager for the Viral Hemorrhagic Fever Immunotherapeutics Consortium at the Scripps Research Institute. In that role, she combines her writing and research skills to generate manuscripts and grants for virus-related research.
Time: 3:30 - 4:30 pm, Panel
          4:30 - 6:00 pm, Post panel networking and networking reception
Location: Roth Auditorium
Panel Summary: As breakthroughs in research and technology arise, expertise in transferring these scientific ideas and innovations to the marketplace and shaping legislation and public policy has become increasingly important. Join this panel at the intersection of science, business, and society to learn about careers involving intellectual property, patent law, technology transfer, and science policy.
Click on names below to see bios and photos.
Moderator: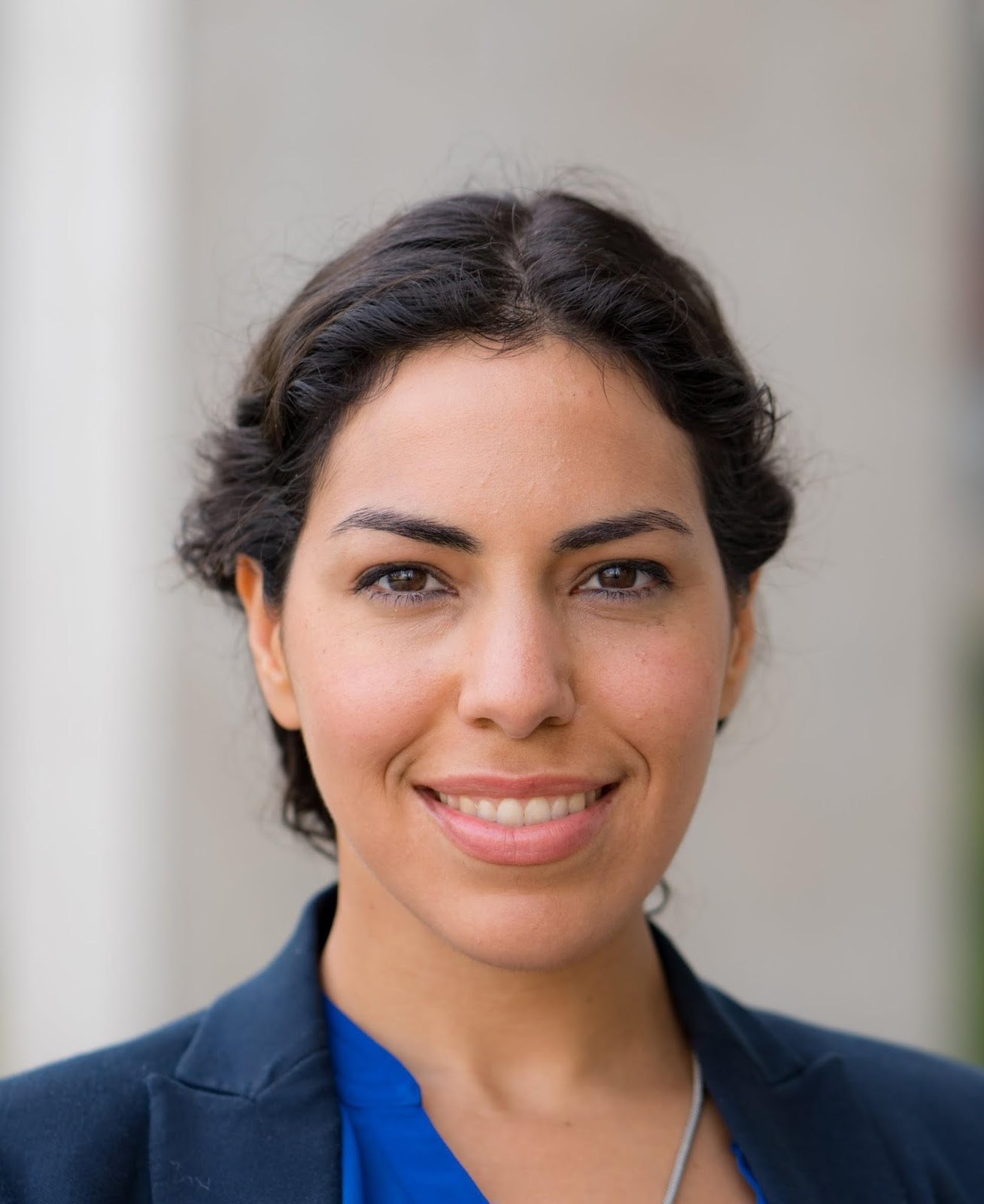 Nelly El-Sakkary is a postdoctoral researcher at UC San Diego's Skaggs School of Pharmacy and Pharmaceutical Sciences. She received her PhD from McGill University in Quebec, Canada, in Molecular Parasitology. Her current research centers on identifying markers of drug efficacy in the Schistosoma parasite, which causes schistosomiasis, a disease which afflicts more than 200 million people worldwide and damages the visceral organs. She is using tools in RNA-Sequencing to understand the interplay between drugs and the parasite genome. When she is not in the lab, Nelly enjoys volunteering for UCSD's Postdoctoral Association as her department's representative member, playing on the UCSD Waterpolo Club team and hiking.
Panelists: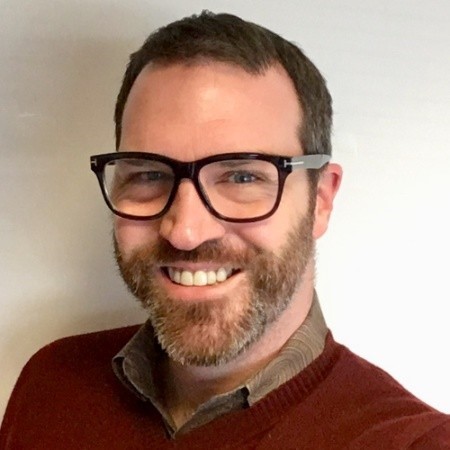 Jeffery is a member of the TSRI tech transfer team, and is involved in negotiating licensing agreements, industry-sponsored research agreements, collaboration agreements, and overseeing intellectual property compliance and post-license management for the CA and FL offices. He has previously held positions as Grant Manager for Caltech, Contracts and Grants Coordinator at USC and as a Research Scientist at the Rancho Santa Ana Botanic Garden. Jeffery completed his PhD at the Ohio State University, followed by a Postdoctoral Fellowship at the University of Michigan at Ann Arbor.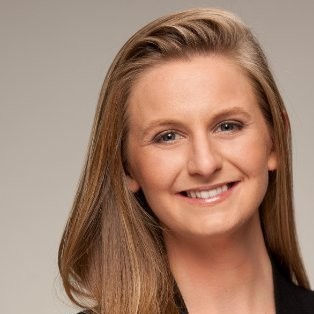 Julianne works as a consultant for the California Senate Office of Research, a nonpartisan office that provides research for Senators and committees. Its mission is to produce comprehensive and reliable research to inform effective public policy. As an SOR policy consultant, Julianne works with state senators throughout the stages of the legislative process—by generating problem-solving ideas, gathering and analyzing data, preparing briefing papers, crafting legislation, organizing informational hearings, and assessing implementation of enacted laws. Previously, she served as a Science and Technology Policy fellow at the California Senate and has worked on other projects such as co-founding and curating TEDXFulbright and serving as Director for the "Brain Bee" neuroscience Olympiad. She is an alum of the UCSD School of Medicine, having completed her MS in Biomedical Sciences before completing her PhD in Neuroscience and a Postdoctoral Fellowship at the University of Heidelberg.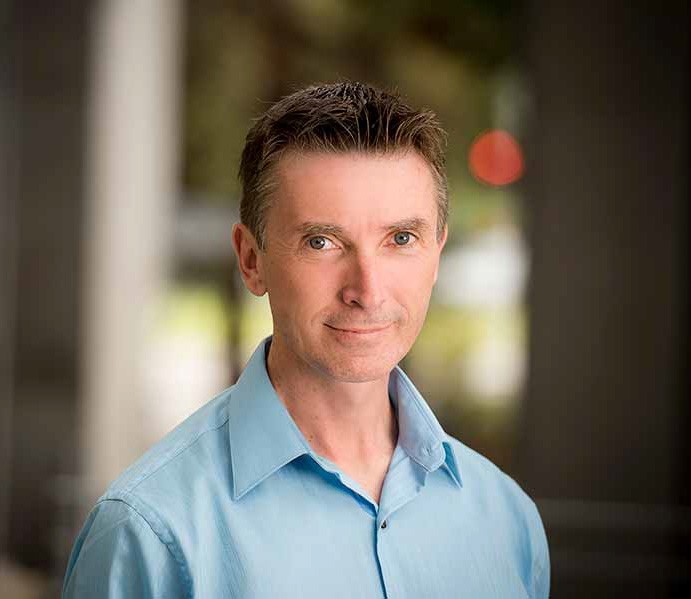 Paul Roben, Ph.D.,works with the Vice Chancellor for Research at UC San Diego. He oversees the Office of Innovation and Commercialization (OIC), with a mission to accelerate the commercialization of UC San Diego innovations and contribute to a sustainable society, by empowering a diverse entrepreneurial culture on campus, and strengthening a dynamic regional innovation ecosystem. Under his leadership, OIC has taken a collaborative approach, working with campus and community partners to launch new initiatives and enhance the existing ecosystem by identifying underserved innovation and entrepreneurship needs. Previously he was Senior Director of Office Technology Development at the Salk Institute in La Jolla, working with multiple academic institutes to develop strategic processes to drive innovation alliances, and help translate their research programs into products for patients and society. He guided the formation of multiple new start-up companies and was responsible for the negotiation of a broad spectrum of technology licenses to industry. As a key member of Ireland's Innovation Taskforce (2009 to present), he co-authored a national economic-development plan for Ireland, among other achievements. He earned a Bachelor of Science degree in Biotechnology, as well as his Ph.D., at Dublin City University in Ireland, and studied as a Postdoctoral Fellow with Dr. Greg Silverman at UC San Diego.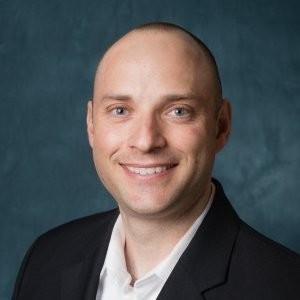 Randall is the Manager of the Product Assessment Team at Thermo Fisher Scientific. He currently leads team of technical professionals whose responsibilities involve a broad range of licensing activities including linking licenses and royalties to newly launching products, providing licensing guidance to product management and R&D teams, maintaining in-licensed patent families, consulting for optimal licensing terms and litigation support. He served as the Senior Product Assessment Specialist at Life Technologies before joining Thermo Fisher in his first role as Senior License Compliance Specialist. He is also an alum of UC San Diego, having completed his PhD in Chemistry and BioChemistry in 2006.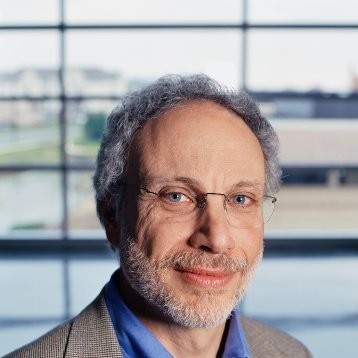 Robert Friedman is Vice President for Policy and University Relations at the Venter Institute. Friedman directs JCVI's Policy Center and is also active in several projects ongoing in the Institute's Environmental Genomics Group. Prior to joining the Venter Institute, Friedman was Vice President for Research at The Heinz Center, a nonprofit policy research organization that brings together collaborators from government, industry, environmental organizations, and academia. Earlier, Friedman was a Senior Associate at the Office of Technology Assessment, U.S. Congress (OTA). For 16 years, he advised Congressional committees on issues involving environmental and natural resources policy. Dr. Friedman received his Ph.D. from the University of Wisconsin, Madison, in Ecological Systems Analysis, concentrating in ecology, environmental engineering, and systems analysis. He is a Fellow of the American Association for the Advancement of Science.
Time: 3:30 - 4:30 pm, Panel
          4:30 - 6:00 pm, Post panel networking and networking reception
Location: Room 1013 (lower Conference room)
Panel Summary: Are you interested in managing multiple projects to achieve a greater goal? What about formulating and implementing company initiatives? This panel will cover the basics of project and strategy management in an industry setting and give background to what training is important to gain experience in these fields.
Click on names below to see bios and photos.
Moderator: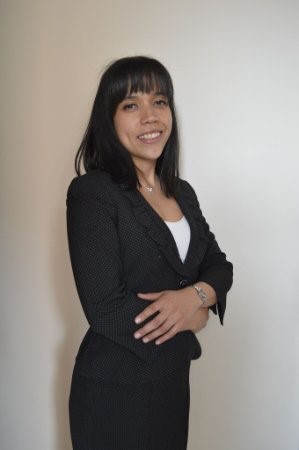 Juliana is a Postdoctoral Fellow at the Moores Cancer Center of UCSD since September 2016. Her current research aim to identify possible new and unique targets being expressed in Chronic Lymphocytic Leukemia Cells in comparison to normal blood cells; this to support the development of targeted therapies and the design of new cellular based therapies including CART-Cells. During the past year, she also has been monitoring Clinical Trials in Phase I/IIb, following the patients during the screening, treatment and after treatment stages; as writing reports, conference and research papers. Prior to accepting this position, Juliana earned her PhD in July 2016, describing how platelets could promote leukemia resistance in the bone marrow and exploring different options to overcome it. During this period, she also performed preclinical studies testing new small molecules that are currently being evaluated in Phase I/IIb Clinical Trials. During her free time, Juliana enjoys hiking and reading about topics different to her expertise area.
Panelists: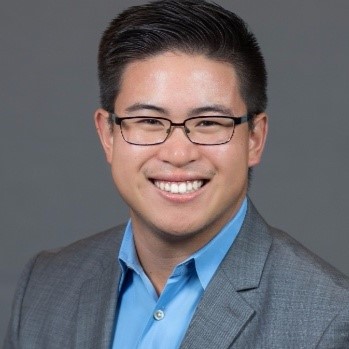 Alan Ma is a Bay Area native who received a BS in BioEngineering: Biotechnology from UCSD in 2012. Since joining BioLegend in 2010 as an intern, Alan has lead projects throughout the sales and marketing organization. He currently serves as the Manager of the Inside Sales and Sales Operations teams at BioLegend providing expertise in commercial business strategy, while simultaneously serving as an internal process consultant guiding new technology implementations within their SalesForce ecosystem. More recently, he is completing his final year at BioLegend and preparing to return to school this summer to obtain his MBA with an emphasis on Entrepreneurship in the Healthcare industry.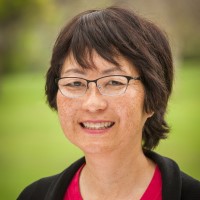 Grace has 20+ years' experience in biotech and pharmaceutical industries, spanning all stages of research and development. Eleven years ago, Grace made a career transition from bench scientist at Pfizer to Program Management at Biogen Idec, and she currently works in that capacity at Aspyrian Therapeutics. Grace earned a BS in Applied Chemistry at Harvey Mudd College and PhD in Chemistry at UC Berkeley. She holds a PMP (Project Management Professional) credential and earned a certificate in Biotech Project Management from UCSD Extension/U Washington Extension. Grace is a long-time member and active volunteer with Association for Women in Science, San Diego Chapter (AWIS-SD). Through her involvement with the organization, she gained valuable leadership experience and served as Chapter President in 2014-2015. She has been recognized for her achievements at AWIS-SD as a finalist for the Athena Pinnacle Award in Education and Women Making History Award (Business Women's Mega Mixer).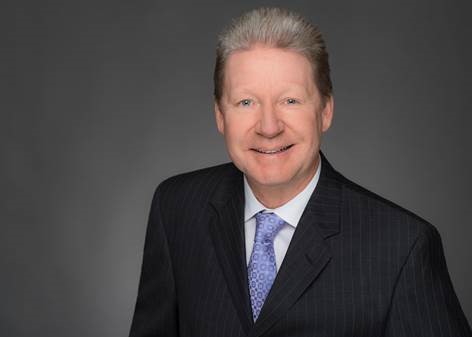 Michael has more than 15 years progressive management and leadership experience in life sciences, medical devices, diagnostics and biopharma. He has worked for start-ups and Fortune-500 companies in the U.S. and Europe. His expertise is in the areas of research, product development, project, program & portfolio management, change management and communications. Michael has in-depth knowledge of FDA and European medical device regulations and the drug development and approval process. Currently, he is managing BD Bioscience's Cell Therapy Program. Michael received his MS in Chemistry and his PhD in Biochemistry from the University of Marburg in Germany. He was a Fogarty Visiting Fellow at NIH/NICHD. His post-doctoral research on transcription factors and chromatin regulation was published in peer-reviewed research journals. Michael completed an MBA with focus on Technology & Innovation Management at the University of Maastricht in the Netherlands. He was selected as candidate of the MBA Student of the Year Award of the Independent Association of MBAs in London. Michael's passion is teaching. Most recently, he accepted a faculty position as Chair of Project Management for a new Masters Degree in Drug Development and Product Management Program at UC San Diego's Skaggs School of Pharmacy and Pharmaceutical Sciences. He also developed several courses for San Francisco State University's "Clinical Trials Design and Management Certificate Program." He is certified as Project Management Professional (PMP) by the Project Management Institute (PMI). He is also certified as New Product Development Professional (NPDP) and has served as Board Member of the Product Development & Management Association (PDMA) Certification Committee.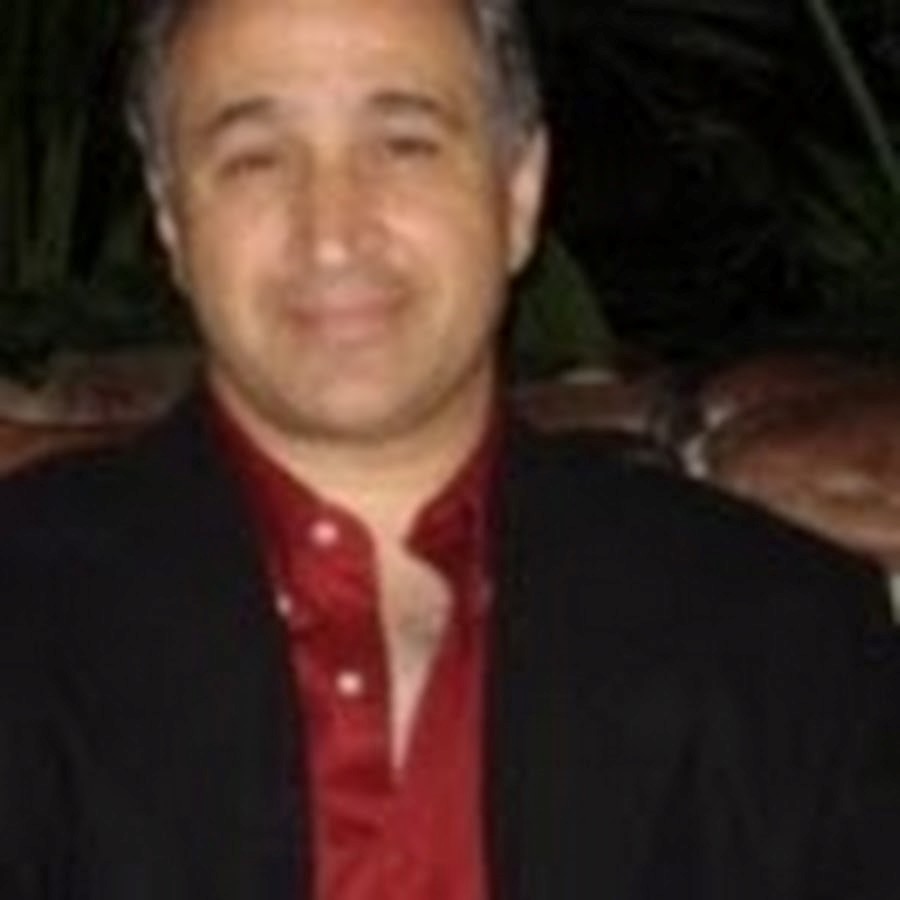 Dynamic sales professional with 30 years of Life science background and 15 years of sales and marketing experience. Morey has a very successful track and has demonstrated capacity to build a highly technical and competent sales force. He has helped to refine product portfolios and product launch, in both reagents and instruments. Morey received his PhD from the University of Arizona.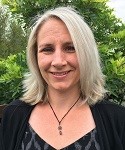 Prior to joining TIGS, Sara was the Associate Director of Program and Alliance Management at Senomyx Inc, a biotechnology company focused on creating unique flavor ingredients. Before moving into the Program and Alliance Management department, Sara served as the Associate Director of Chemistry. During her time at Senomyx, Sara was involved in the discovery and development of sweet and savory flavor boosters, two of which are available commercially. Sara completed post-doctoral work at The Scripps Research Institute after receiving her Ph.D. in organic chemistry from the University of Illinois at Urbana-Champaign. She received her B.S. in chemistry from the University of Minnesota, Twin Cities.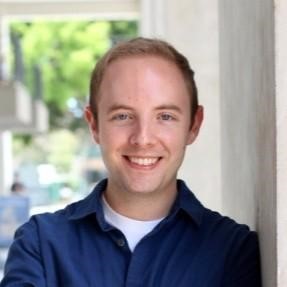 Joshua Wollam is currently Study Director of Inflammation and Immunology at Crown Bioscience Inc., a contract research organization that conducts preclinical studies in models of inflammatory and metabolic disease as well as oncology. He manages numerous projects sponsored by clients in the pharmaceutical and biotech industry, in addition to working with business development personnel to identify new clients and opportunities. Prior to accepting this position, Joshua was a Postdoctoral Fellow in the laboratory of Dr. Jerrold Olefsky at UC San Diego, studying how intestinal microbiota composition changes in obesity and type 2 diabetes to influence systemic inflammation and metabolism. While at UCSD, he served in many roles in the UCSD Postdoctoral Association, including Chair of the Board. He received a PhD in Cell and Molecular Biology from Baylor College of Medicine and a BS in Biology from Texas A&M University.